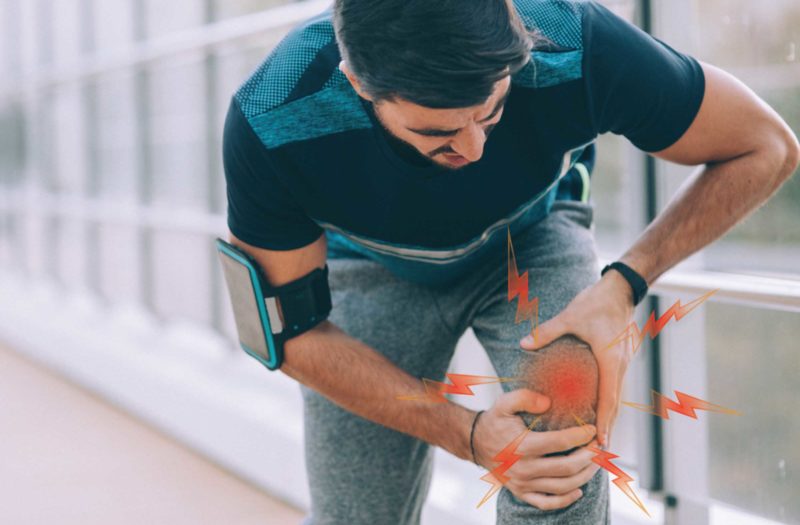 Before you come down with a nasty cold, you might start to feel a bit off: Perhaps there's a tickle in the back of your throat or you're a little more sluggish than usual. You don't have a cold (at least not yet), but you do have subtle symptoms that suggest one is about to strike.
Sometimes serious conditions, including ones not believed to be infectious, also come with these kind of early warning signs. New research suggests that psoriatic arthritis (PsA) might be one of them.
The study, published in the journal Arthritis Care & Research, used Canadian health records to figure out what kind of health care resources PsA patients had used in the years leading up to their diagnosis. They determined that more than one-third (36 percent) saw their primary doctor for musculoskeletal issues (like joint pain or stiffness) within five years leading up to their PsA diagnosis.
Of course, there are many other reasons besides PsA why someone might develop joint or muscle pain. In fact, the same study found that 24 percent of people who did not go on to develop PsA also saw their provider about similar issues during the same timeframe. But the researchers found that PsA patients were also more likely to have visited a musculoskeletal specialist, get a joint injection, get a joint imaging test, or go to a hospital emergency department during that five-year period.
They concluded that PsA may have a "prodromal" phase — very early symptoms, like that tickle in your throat before a cold — that might have the potential to help doctors diagnose PsA earlier.
"It is well documented that the immunologic abnormalities of several rheumatic conditions, such as RA and lupus, start many years prior to the clinical presentation of the disease," the authors wrote. "Although there is less information about the pre-diagnosis phases in PsA, studies using various imaging modalities have documented subclinical inflammation in the joints and entheses in patients with psoriasis without musculoskeletal symptoms. Abnormal inflammatory biomarkers in the blood have been shown to predict the onset of PsA among psoriasis patients. Emerging data support the presence of a prodromal phase in a significant proportion of patients with PsA."
Not Sure What's Causing Your Pain?
Check out PainSpot, our pain locator tool. Answer a few simple questions about what hurts and discover possible conditions that could be causing it. Start your PainSpot quiz.
Keep Reading
Eder L, et al. Healthcare utilization for musculoskeletal issues during the pre-diagnosis period in psoriatic arthritis — a population-based study. Arthritis Care & Research. January 2020. doi: https://doi.org/10.1002/acr.24146.