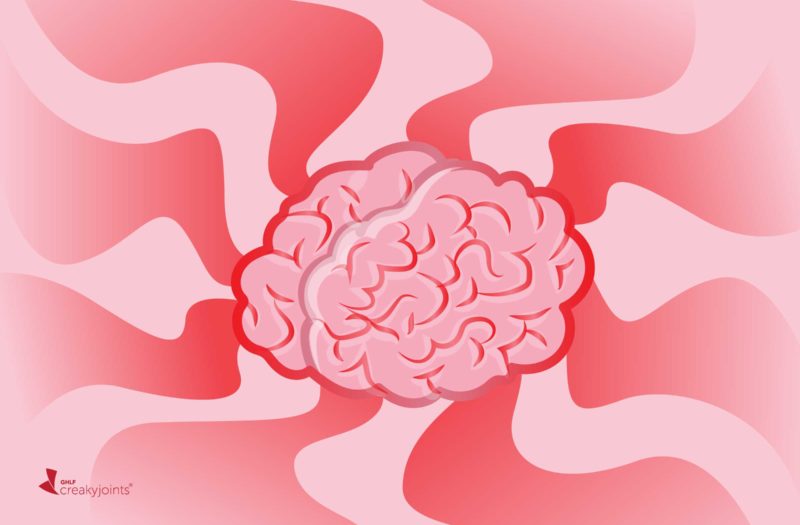 Lupus may be well-known for causing a butterfly-shaped face rash and painful, swollen joints, but this autoimmune disease has the potential to impact almost any part of the body. That includes the brain and central nervous system, which can lead to what are medically known as neuropsychiatric symptoms. These include dizziness, memory problems, seizures, and strokes.
While not everyone with lupus experiences neuropsychiatric symptoms, new research confirms that many do, especially during the first few years after first being diagnosed.
The study, which was published in the journal Annals of the Rheumatic Diseases, involved 1,827 people from around the world who had been diagnosed with lupus within the past 15 months (when the study began). Researchers followed them for several years and found that 52 percent of them experienced a neuropsychiatric event, most often relatively soon after diagnosis.
A small yet still sizeable group — 27 percent — experienced two or more neuropsychiatric events.
As with previous studies on this topic, the researchers found an association between neuropsychiatric events and reduced quality of life; not surprisingly, quality of life improved when those symptoms resolved.
What might seem surprising, however, is the fact that experiencing a neuropsychiatric event seemed to increase the likelihood of early death. During a 10-year follow-up period, 16 percent of study participants who had experienced a lupus-related neuropsychiatric event passed away (compared with only 6 percent of those who did not develop neuropsychiatric issues).
"Major organ involvement [in people with lupus] carries a higher mortality risk over time, although the cause of death is not necessarily attributed to affected organ systems," the authors wrote.
In other words, a patient with multiple lupus complications who has a problem related to the brain might end up dying from kidney failure or heart disease, though certain neuropsychiatric events (like stroke and certain types of seizures) do have the potential to be fatal in and of themselves.
Track Your Lupus Disease Activity with ArthritisPower
Join CreakyJoints' patient-centered research registry to track your symptoms, disease activity, and medications — and share with your doctor. Learn more and sign up here.
Keep Reading