Gift buying can be stressful under the best circumstances. You want to get your loved ones something they will love and want to use — without breaking the bank. However, standard holiday gifts and stocking stuffers can be problematic or inappropriate for people with arthritis and chronic pain: a large box of chocolates they can't eat because the sugar causes inflammation, a bottle of wine they can't drink because it interacts with their meds, or a game they can't play because it's too painful for their hands to hold the pieces.
To help take the stress out of gift giving, we asked people with arthritis and chronic illness as well as members of the Global Healthy Living staff to share their favorite gifts that have also helped their underlying health conditions. We've got festive suggestions big and small — starting at just $5 — and the best part is they work for people with any type of arthritis. If you're the person with arthritis reading this, consider forwarding, sharing, or printing out for the loved ones in your life.
Practical Gifts to Make Life Easier

Lock you can open with a touch
The Tapplock Lite is a padlock but instead of small dials that need to be twisted or tiny buttons that need to be pressed — motions that can feel impossible to someone with arthritis in their hands — you can open it with a touch of your finger. The lock works by recognizing fingerprints, which allows your loved one to keep their stuff safe at the gym, at home, or in their luggage while traveling.

Next-level walking assistant
A rollator is a combination walker, seat, and basket, which allows you to walk with more stability *and* carry your things *and* take a rest whenever you need it. Some models offer bike-style hand brakes and a support bar for extra control. "It was seriously the best gift; it has been a lifesaver even just at home," says Meghan H.

Key finder
When Sandy S.'s mother got arthritis, she noticed that she had a particularly hard time getting her keys out of her purse, especially when they fell to the bottom. So she invented a Finders Key, an accessory that attaches your keys to the inside of your purse and keeps them from falling to the bottom, which makes them easier to grab. "It's helped her to maintain her mobility and she loves that they make a fashion statement as well," Sandy says.

Disposable ice pack
Alternating cold and hot compresses are a tried-and-true home remedy for reducing pain and swelling from arthritis. While wrapping a zip-top bag of ice cubes in a towel works, it can be hard to maneuver — and leaky. Instead, treat your loved one to disposable, instant ice packs. They provide the chill without the mess. "This is the kind of thing I love but I'd never spend the money on myself," Michelle says.

Hands-free boiled egg peeler
"I love hard boiled eggs but my arthritis makes it impossible to peel them," says Allison T. She thought she'd have to give them up —until a friend gave her a Negg boiled egg peeler. All you have to do is place the egg in the container, add water, and shake—the peel slips right off.

No-tie shoelaces
Looking for a stocking stuffer for a loved one with arthritis? Give them a set of Caterpy no-tie shoelaces. They allow you to wear your favorite sneakers while slipping them on and off with ease. "I like this kind because they still kind of look like regular laces," says Stacey W. Plus, they come in 17 fun colors, perfect for kids with juvenile arthritis.

Electrical pain reliever
Many people with arthritis swear by their TENS unit for immediate pain relief. TENS — which stands for transcutaneous electrical nerve stimulation — works by sending tiny electrical impulses through the skin which "overwhelm" the nervous system, reducing its ability to transmit pain and simultaneously encouraging the release of pain-relieving endorphins. "It sounds strange but you have to feel it to believe it, just try it," says Elizabeth P.

Vegetable knife
GHLF Patient Advocate, Community Outreach Manager Conner Mertens purchased the PETA All-purpose Knife for his mom, who lives with arthritis, last Christmas. "She likes it a lot," he says. "It takes the strain off her wrists and hands to make for easier cutting." The Easi-Grip Contoured Handle Vegetable Knife has a contoured, ergonomic handle to keep the blade in a neutral stress-free position while using the knife. 

Silicone oven mitt
 GHLF Patient Advocate, Community Outreach Manager Zoe Rothblatt, who lives with axial spondyloarthritis (axSpA) and Crohn's disease, loves her All-Clad Silicone Oven Mitt. "It helps me have a better grip on items coming out of the oven," she says. Designed to use for both the right and left hand, the oven mitt is made of stain resistant cotton twill with a cotton lining. Zoe's color pick: rainfall. This gift also comes in handy during CreakyKitchen virtual cooking events, which Zoe hosts.  
Cozy Comfort Gifts

Heated blanket you can take on the road
Heated blankets are a staple for many people with arthritis (ahhh, heat therapy) — at least when they are at home. Now they can stay warm and comfortable on car trips with a portable heated lap blanket. This option plugs into a car lighter or a USB port and can be used as a lap blanket, a shawl, or a pillow. "I was always having to battle with the family for the heater in the car but since I got this as a gift, I don't have to argue," says Mary R.

Ultra-soothing blanket
Weighted blankets are relatively new in the pain-management sphere and while actual research studies are scarce, anecdotal evidence is promising. Several people with arthritis told us that they find the blankets soothing, helping to reduce anxiety and promote deeper sleep. But make sure to talk to your doctor before using a weighted blanket, as some patients complain that too-heavy blankets can exacerbate painful symptoms. Adult weighted blankets range from 10 to 40 pounds and come in a variety of sizes and fabrics.

Extra-large heating pad
Perhaps the most soothing gift Zoe ever gave to herself was the Sunbeam, Heating Pad for Pain Relief XL King Size SoftTouch. The heating pad is great for both back and abdominal pain. During most work days, she positions it between her back and the chair for extra comfort, she says.  

Cooling ice face mask
Joe Coe, GHLF Director, Education and Digital Strategy, who lives with migraine, recommends the PerfeCore Cooling Ice Face Mask as an inexpensive gift for a loved one with chronic migraine or head pain. "I pop it in my fridge and use on my head," he says.  

Migraine glasses
If your loved one lives with migraine and light sensitivity, Joe recommends TheraSpecs. "The glasses block out certain wave lengths of blue light that are believed to trigger migraine," he says. Developed by Hart Shafer, whose wife lives with debilitating migraine, the precision-tinted glasses are designed to filter lights from bright sunshine as well as fluorescent lights and computer screens. 

Foot compression sleeve
If your loved one has foot pain, the Plantar Fasciitis Foot Compression Sleeve can give them the gift of relief this holiday. Shilpa Venkatachalam, PhD, Associate Director, Patient-Centered Research, GHLF, says they are "very helpful" when she experiences rheumatoid arthritis pain in her foot joints and ligaments.  

Anti-fatigue mats
Sarah Shaw, BIPOC Patient Advocate, Community Outreach Manager, GHLF, recommends gifting a loved one with an anti-fatigue mat. "They help so much for when you're in the kitchen and have to be standing for a long amount of time chopping or washing dishes so you're not standing directly on a hard floor," says Sarah. A quick Amazon search can provide a variety of options in different sizes and colors and price points.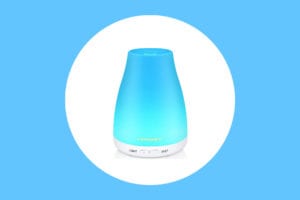 Non-irritating air freshener
Everyone loves a fresh, clean smelling home but many air fresheners contain artificial scents and chemicals that people with sensitive systems find irritating. Instead, try a natural oil diffuser that uses only steam and essential oils. Caveat: Even though they're "natural," natural oils can also be irritating so be sure to check with your loved one first about which scents they prefer. Learn more here about the benefits of aromatherapy for arthritis.

Heated slippers
Keep your loved one's tootsies warm and pain-free with a pair of heated slippers. Bonus points if you get this pair that look like corgis! They plug into any USB charger and stay hot for hours at a time.

Half moon pillow
Rest is one of the best things people with arthritis can do for stress-relief and self-care but it can be tricky to get comfortable lying down, especially if someone has knee, hip, or back pain. Treat your loved one to a super supportive half moon pillow. It's small enough to be tucked into places other pillows don't fit and holds its shape while you sleep.

More relaxing soak
Hot baths with Epsom salts are a go-to pain reliever for many people with arthritis. Upgrade their bath with a soak especially designed to soothe sore spots. In addition to salts, these muscle and joint relief bath salts contain other minerals and essential oils for extra relaxation. "These smell so good and there's just something about them that makes me feel so much better than a regular bath," says Amelia S.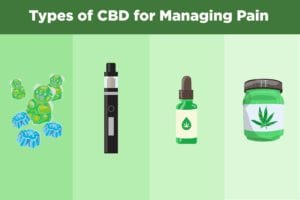 Pain-relieving moisturizer
The right lotion can feel like a decadent indulgence; add in some natural pain relievers, like CBD oil, arnica, caffeine, or capsaicin and you've turned a beauty ritual into one that also helps reduce pain, inflammation, and stiffness from arthritis. CBD products are very trendy right now — and many people with arthritis and pain swear by them — but they can be pricey and it's hard to know which ones are reputable.
The holidays may be the perfect time to splurge on one as a gift for a loved one who might not otherwise get it for themselves. Check out our guide to everything you need to know about CBD for arthritis. "CBD lotion, with a little bit of THC, is one of the only things that is both quick and effective at treating the arthritis pain in my hands," says Angie K., who gifted her first bottle by a friend.

Silk pillowcase
"I spend a lot of time on my pillows so anything that makes them more comfortable or fun is a great gift," Michelle says. A silk pillowcase feels luxurious while protecting fragile skin and hair. Or go for a cozy sherpa body pillow or a throw pillow with a hilarious saying.

Cute and comfy socks
Cold feet can be miserable for people with arthritis. An affordable and universally recommended gift to help keep the chill out: warm, cozy socks. And with so many styles and sizes, there's a perfect pair for everyone. The folks we talked to recommended these brightly colored compression socks, these battery-operated heated socks, and these thick thermal socks.

Massaging brush
This massaging brush was originally designed for horse grooming but is apparently very soothing for humans as well. "Don't be fooled by the packaging. Oh dang, does it work on relieving the pain," says Kevin L., adding it is a "godsend" for the painful arthritic joints in his jaw and neck and worked better than anything designed for humans that he'd tried.

Heated foot massager
For people with arthritis in their legs or feet, there's nothing as soothing as a good foot massage. You could always give your loved one a foot massage or you can give them the gift of on-demand massages without tiring out your fingers by gifting them a heated foot massager.
Gifts for a Healthy Nutrition or Fitness

Kinesiology tape in festive colors
Kinesiology tape can be used to help stabilize joints and reduce tension from muscles to help relieve pain from arthritis. Basic black or beige gets boring, says Michelle B. A fun stocking stuffer is rolls of KT tape in festive holiday colors, she suggests.

Targeted massage
DIY trigger point massagers may provide more targeted relief by allowing a deeper massage on specific muscles that surround a painful joint. They range in complexity and price, from this simple handheld massage "cane" to a high-tech massage "gun." These also allow someone with arthritis to massage themselves in places that they may not be able to reach otherwise.
A month of healthy meals
Everyday tasks like cooking healthy meals can feel impossible during bad arthritis flares yet eating a healthful diet is an important part of managing chronic disease. Eating poorly can quickly turn into a vicious cycle of feeling worse and, in turn, becoming less able to take care of yourself. Help your loved one by giving them a one-month subscription to a healthy meal delivery service. This can remove the burden of researching healthy recipes and going grocery shopping. Some services deliver prepared meals that don't require any cooking; others deliver ingredients that do need preparation and cooking. Make sure to do your research and pick the right kind of service for your loved one based on their interests and needs.
Many people with arthritis swear by the Paleo diet. Pete's Paleo gets rave reviews. Daily Harvest is a more affordable option and comes in convenient, portable cups. Urban Remedy's philosophy is using food as medicine and even has a meal plan specifically for fighting inflammation.

Yoga accessory kit
Thanks to its combination of gentle joint movement and stretching, yoga is highly recommended exercise for people with arthritis. But not everyone is super bendy and even simple poses can be painful. Enter: yoga modifications, which allow you to do poses with less contortion and discomfort. This yoga accessory kit provides a block, strap, and wheel to make this exercise more accessible. Yoga socks are another thoughtful gift — the grippy bottoms help prevent slips and maintain balance during movement.
DIY Gifts
Offer to run an errand
Getting out in cold, icy weather isn't just inconvenient for people with arthritis; it can be downright dangerous because of the increased risk of slips and falls. Help keep your loved one safe and comfortable by giving them the gift of running an errand.
"One of the best gifts I got was when a friend would call from the grocery store, ask me what I needed, and pick it up for me," says Sarah T. You can offer to pick up groceries, mail packages, get mail, grab their kids from school, or drive relatives to and from the airport. Depending on your time and resources, the options are limitless.
Reusable heat pack
Want to make a special gift for a loved one with arthritis? DIY microwaveable heating packs are simple to make and easily customized. People can heat them quickly and apply them to whichever joints are painful. You can even make ones designed especially for different body parts, like necks or backs. The handmade touch will remind them of your love every time they see it.
A low-key lunch outing
Holiday parties that require dressing up and ordering Ubers and spending hours of socializing are often on the bottom of the list of fun holiday activities for people with arthritis. Yet staying home means missing out on friends and family. Strike a happy medium by taking your loved one out for a casual lunch at a restaurant of their choosing. Invite others if they would like or stick to a one on one meal if that's less pressure.
Bouquet of fresh flowers
A bouquet of fresh flowers is an automatic day brightener for anyone and with so many seasonal blooms like poinsettias and mums, it's easy to find something festive and fun. Make sure to consider your loved one's arthritis however, says Kaid G. For instance, if they have issues with their hands, cut and arrange the flowers in the vase for them. If balance or carrying things is a problem, choose a non-breakable vase with plastic or rubber grips.
Helpful visit
The holidays can be a difficult time for people struggling with chronic illness that limits the activities and traditions they can participate in. A friendly home visit may be the best gift you can give them. Stopping by and perhaps doing a few simple chores, like vacuuming or carrying laundry, was on the top of the list for nearly all the people we surveyed. "Just because I'm in pain doesn't mean I don't want to see my friends. I do — it's just harder for me to go out. Honestly for me, having people care to visit and chat is the best," Elizabeth says.
Ride to a support group meeting
Feeling isolated, lonely, and misunderstood is common for people with arthritis — and too often friends and family simply can't understand what patients are going through. Help your loved one connect with others in similar situations by finding and taking them to a local support group for arthritis, Kevin suggests. If there isn't one for arthritis, try looking for groups dealing with chronic pain or chronic illnesses. You can start by calling local hospitals or community centers. "It felt encouraging to see that my life wasn't over, that I too could learn to laugh through the pain," he says. "It helped me feel not so alone."
Gift-wrapping service
Using scissors, ripping tape, folding paper, curling ribbon, and applying stickers or bows can all be hard to manage with arthritic hands, which can make wrapping holiday gifts a nightmare. Bring your loved ones a set of pretty gift bags and matching tissue paper or offer to wrap their gifts yourself.