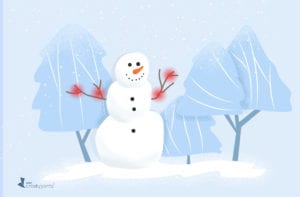 Does the temperature outside affect arthritis pain? It seems like such a simple question — but the answer is not. If you ask patients, many report that their symptoms worsen when outside temps drop yet existing science doesn't seem to support or explain such a link. In fact, the Greek physician Hippocrates was asking this question 2,300 years ago and wasn't able to come to a satisfactory conclusion so perhaps it's not surprising that modern medicine hasn't yet either. But that doesn't mean scientists aren't trying.
A coalition of researchers in the United Kingdom — a place with its fair share of cold, damp weather — decided to tackle this question by tracking people's pain symptoms and seeing if they could correlate with cold and other weather patterns. Even within the project there was skepticism.
"Many people with arthritis believe that changes in the weather affect the level of pain they experience," says Stephen Simpson, PhD, director of Research and Programs at Arthritis Research UK. "However, there is currently no scientific evidence to support this relationship."
Yet lead researcher Will Dixon, PhD, director of the University of Manchester's Arthritis Research UK Center for Epidemiology and an Honorary Consultant Rheumatologist at Salford Royal NHS Foundation Trust, feels there are answers to be found through technology.
Named Cloudy with a Chance of Pain, the project collected data from over 13,000 people from January 2016 until April 2017. Participants were asked to record pain and other symptoms every day on a phone app which then linked their reports with their local weather, based on the phone's GPS. They are still analyzing the over 5 million data points but they do have some preliminary results and… they're murky. For instance, in London, in June, the average temperature was 16 degrees Celsius (60.8 degrees Fahrenheit) and pain levels were a moderate 2.2. In December on a day that was 2.5 degrees C (36.5 F), the pain levels were down to 2.1. The data also reported that in February, on a day that was 3 degrees C (37.4 F), pain levels went up to 2.6.
Part of the challenge in studying how the weather affects arthritis stems from the many different factors involved, says Louise Cook, one of the researchers. It's not just a matter of linking pain levels to a mark on a thermometer; you also have to take into account humidity, barometric pressure, and weather patterns that change hour by hour as well as whether the person is indoors or outdoors, whether other health conditions may also be causing pain, and how long it might take for the "cold" effect to kick in, she explains. However, their early data analysis does seem to show some correlation between poor weather conditions and increased pain, she says.
Previous research findings have been mixed, with some showing no connection between cold temps and arthritis pain while others showed some causal effect.
But regardless of what the science says, your personal experience — your study of one, if you will — is the most important factor for you, Dr. Dixon says. If the cold weather seems to make your arthritis pain worse (a feeling shared by many, many people), here are some things you can do to help you cope.
1. Bookmark the 'Aches & Pains' weather map
Changes in barometric pressure appear to be the main link between weather and pain, according to weather service Intellicast. "Low pressure is generally associated with cold, wet weather and an increase in pain; clear, dry conditions signal high pressure and a decrease in pain," they explain. To help people who are sensitive to these changes, they keep an interactive Aches & Pains weather map that shows weather patterns in your area and how they might affect your pain levels.
"I might as well be a weather person, I'm so sensitive to changes," says Charlene G., 37, who has rheumatoid arthritis. "I can tell you without even looking if it's snowing." Knowing in advance helps her plan out her day so she's made the map her homescreen on her computer and checks it every morning.
2. Take your meds in bed
Crawling out of a warm, cozy bed on a cold day is no fun. Add in arthritis pain and it can be pure torture. Keep your daily arthritis and pain medications within reach of your bed. "I keep all my medications and a fresh bottle of water on my bedside table so all I have to do is reach over and take them," says Amy K., 42, who has ankylosing spondylitis. You can even try to sneak in an extra bit of sleep in the morning while you wait for them to kick in.
Here are more tips to soothe morning stiffness and pain with arthritis.
3. Invest in a programmable thermostat
"For me it isn't so much the cold that causes flares, it's huge temperature fluctuations, like when it's 80 degrees one day and 50 the next," says Amy S., 26, who has psoriatic arthritis. To help keep her environment a consistent temperature, she had a programmable thermostat installed that lets her see the current temp and tweak it with much more precision than a traditional thermostat. "I also moved my bed away from the window to avoid cold air coming in that way," she adds.
4. Use heated mats strategically in your home
Nothing helps soothe arthritis pain like heat, so place some heated mats around your home in places where you spend a lot of time, recommends Peter P., 56, who has osteoarthritis and gout. Heated mats work like electric blankets but they're more portable and made to be stood on, so they warm up your feet and leg joints from the bottom up. "I have one right by my bed and I turn it on before I get up," he says. "Without it I can't even walk to the bathroom on cold mornings." He also keeps one by the couch in his living room and under the table in his kitchen.
5. Give yourself a massage
Cold weather can cause muscles to tighten up, increasing pressure and pain in inflamed joints. Self-massage is a quick way to release the muscles surrounding painful joints, says A. Lee Osterman, MD, professor of hand and orthopedic surgery at Thomas Jefferson University and President of the Philadelphia Hand Center. Take the time to learn some simple self-massage techniques that you can do at home, like these tutorials for massaging arthritic joints such as your knees, hands and feet, jaw, and neck. You can also talk to a physical therapist who specializes in arthritis to show you some techniques that will target the specific joints that are causing you pain.
6. Wrap your hands in compression gloves
Wearing compression gloves helps you deal with the cold in two ways: 1) The gloves help keep your hands warm while 2) the compression provides gentle pain relief on your tender joints. Elizabeth P., 35, swears by compression gloves to deal with her rheumatoid arthritis. She even sleeps in them, saying the pressure and added warmth keep her hands more limber and less painful come morning. If you don't like sleeping in gloves, you can always keep them nearby and put them on when you wake up and before you get out of bed.
7. Talk to your doctor about adjusting your medication
"My psoriatic arthritis is at its all-time worst right now and I think it's because we've been having negative temps with the windchill factor," says Heather S., 29. In the past she says she's managed her pain with short-acting medications that she took only during flares but recently her doctor switched her to an injectable biologic treatment that stays in her system much longer. "It's only been a couple of weeks but I already feel a difference," she says. "I couldn't lift my baby before and now I can. I wish I'd switched sooner."
8. Bring the heat with chili peppers
One way to combat cold-induced pain is with some spicy heat in the form of capsaicin, the active ingredient in chili peppers. "Rub a capsaicin lotion or gel over painful joints to help ease the pain and reduce swelling," says Don R. Martin, MD, a rheumatologist with Sentara RMH Rheumatology in Harrisonburg, Virginia. "You may feel a slight burning sensation but that should subside within a minute or two." A meta-analysis published in the journal Systematic Reviews found scientific evidence dating back decades showing that capsaicin has pain-relieving properties for both osteoarthritis and rheumatoid arthritis.
9. Buy a really good snowsuit
Think puffy snowsuits are just for kids? Turns out they are ideal for arthritis patients as well, Amy S. says. "I have a down coat that I bought from Land's End that has a hood and goes almost to my ankles, as well as fleece-lined snow pants, and I wear them any time I'm going to be outdoors in the cold for more than a few minutes," she says. "Do I look ridiculous loading my groceries into my car? Probably. Do I care? Nope. Sometimes I even wear them in my house. Keeping my joints warm is everything."
10. Sip a mug of golden milk
Nothing feels as good as a hot drink on a cold day and "golden milk" isn't just comforting; the turmeric spice that gives the beverage its characteristic "golden" color has been shown to reduce arthritis pain, Dr. Martin says. Turmeric is a powerful anti-inflammatory. You can take it as a supplement but on chilly days, make it into "golden milk," a traditional hot Indian drink made from any type of milk, turmeric, ginger, cinnamon, pepper, and a dash of maple syrup. Turmeric showed measurable improvements in arthritis symptoms in a meta-analysis published in the journal Frontiers in Nutrition.
11. Do a home paraffin wax treatment
You may have seen these strange-looking treatments at nail salons and spas but they benefit more than just beauty. Paraffin is a type of wax that melts at a relatively low temperature, which allows you to dip your hands, forearms, feet, and lower legs into it without being burned. This may sound a little strange but it can really help reduce pain and swelling from arthritis, Dr. Osterman says. The wax coats your skin and as it dries it holds the heat in longer than a traditional foot soak or warm compress (although those can be very helpful forms of heat therapy for arthritis as well). "Anything that uses heat can help reduce stiffness and pain," he says. Plus you could end up with softer, smoother skin.
12. Make yourself a 'hot pocket' in bed
Cold definitely increases pain and stiffness for Angela K., 50, who has rheumatoid and osteoarthritis. One of her favorite tricks is to sleep with two heated blankets — one on top, one on bottom, forming a heated cocoon she can lie in. "On cold mornings, I'll often just soak in the warmth for a good 15 minutes before getting up," she says.
13. Wear supportive splints
On cold days when your joints are flaring wearing a resting splint can help relieve inflammation and give you some pain relief, Dr. Osterman says. These devices, usually made of plastic and secured with velcro, work by temporarily immobilizing the joint and allowing it time to rest, he explains. You can find splints designed to fit any joint in your body, including ring splints for finger pain and hip belts for hip and sacroiliac joint pain.
14. Break out your yoga mat
One of the reasons that your pain may seem worse when it's cold is because people are less inclined to move or go outside when it's chilly, says Anca Askanase, MD, a rheumatologist and director of rheumatology clinical trials at Columbia University Medical Center. Doing some light exercise, like yoga, Pilates, tai chi, or Qigong, or taking a short walk will not only help warm your body up on cold days but will help your joint pain as well, she explains. "One of the best things you can do is to keep moving, even when you're in pain," Dr. Askanase says.
15. Soak up the heat in a sauna or hot tub
There's a reason heat is often the first thing recommended for joint pain — it really helps, Dr. Askanase says. Heat and moisture together often work better to reduce arthritis pain than either on its own so take advantage of this by spending some time in a hot sauna or steam room (check your local community center or gym). If you prefer to stay at home, a hot bath often does the trick, she says. Keep all the doors closed and the fan off so the steam can build up in your bathroom.
Not Sure What's Causing Your Pain?
Check out PainSpot, our pain locator tool. Answer a few simple questions about what hurts and discover possible conditions that could be causing it. Start your PainSpot quiz.
Keep Reading