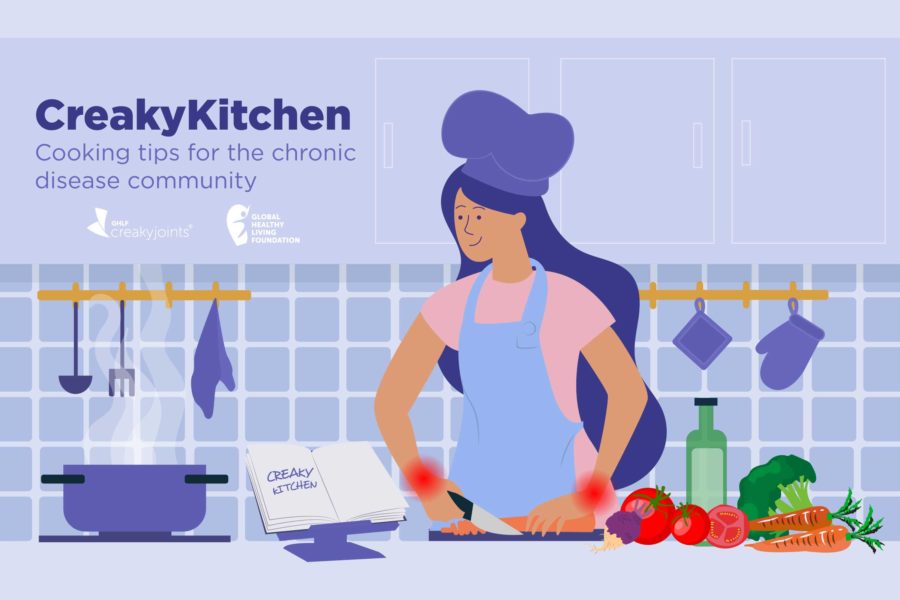 While there is no simple answer on what exactly to eat and not when you have a chronic condition, one thing is clear: diet and nutrition can play a huge role in managing your disease and its symptoms. People with chronic disease often go through a trial and error process to figure out what foods help them feel good. In comes CreakyKitchen, a way for the CreakyJoints community to join together in a fun and stress-free environment to share strength and experience – when it comes to cooking and nutrition.
As part of CreakyKitchen, we will cook and share recipes that are hand picked by people with chronic illness, expert nutritionists, and dieticians. Together, we will connect over delicious food and shared experiences.
Interested in joining a future CreakyKitchen Event?
Sign up here to be the first to know about our upcoming events.
CreakyKitchen Virtual Events
Episode 13: CreakyKitchen Celebrates Migraine and Headache Awareness Month
In this episode, Chef Chantelle taught us a recipe for Black-Eyed Pea Burschetta, a perfect appetizer for summer get togethers, weeknight dinners, or even brunch.
We were also joined by migraine patient advocate Ellie Donner-Klein who prepared a Ginger Hibiscus Mocktail. Ellie also shared her journey with healthy eating, including how she identified trigger foods.
Episode 12: CreakyKitchen Celebrates Arthritis Awareness Month
In this episode, Chef Chantelle taught us a recipe for Mediterranean style anti-inflammatory salad dressing.
We were also joined by Seattle-based registered dietitian nutritionist, Ginger Hultin who shared tips on how an anti-inflammatory can help you, filled with information on what to add to your diet, how to minimize in your diet, and how to slowly add things back in your diet over time.
Episode 11:  CreakyKitchen's Holiday Celebration
In this episode, we hosted a virtual holiday celebration. Chef Chantelle taught us a raisin bar recipe from her a mom, for a little sweet treat this holiday season.
We were also joined by writer and patient advocate, Lene Andersen, who shared tips on managing the holidays with chronic illness.
Episode 10:  CreakyKitchen's Second Annual Friendsgiving
In this episode, Chef Chantelle taught us recipes for two delicious side dishes: her famous Mac and Cheese and her Thanksgiving Sweet Potatoes.
Just like our Friendsgiving last year, we gathered around our virtual table, and heard from members of our CreakyKitchen community who shared stories of a favorite recipe and holiday memories.
Episode 9:  CreakyKitchen Spooky Season
In this episode, Chef Chantelle taught us a seasonal recipe for Butternut Squash Soup with a spooky balsamic web topping.
We were also joined by Fitness and Nutrition Coach, Lauren Scholl. Lauren shared tips for how to stay on track with healthy eating during the holidays, along with suggestions on how to avoid trigger foods in some of our favorite holiday meals.
Episode 8: CreakyKitchen Swap Meat
In this episode, we focused on food swaps that can be made to make favorite dishes healthier. Chef Chantelle taught us a recipe for Chicken Meatballs in a Curry Sauce with Zoodles.
We were also joined by Carol Finkelstein who shared her substitutes for common ingredients like onions, garlic and tomatoes. Carol also shared advice and tips for getting started with food swaps.
Episode 7: CreakyKitchen Celebrates Arthritis Awareness Month
In this episode, Chef Chantelle taught us her recipe for Fish en Papillote, an easy oven ready and tasty fish entrée.
In the spirit of Arthritis Awareness Month, we were joined by @mad4minnie, @the_eds_baker, and @grabaspoonwellness who discussed how they use their social media to share posts about food and cooking while managing chronic illness.
Episode 6: CreakyKitchen's Celebration of Spring Vegetables
In this episode, CreakyKitchen plans for sunny days ahead. Guest Chef, Chantelle Marcial shared her recipe for a colorful and veggie packed Pasta Primavera.
Charis Hill walked us through their garden and shared their tips for maintaining a garden when you have arthritis. Co-hosts Zoe Rothblatt and Corey Greenblatt answered the most common questions the CreakyJoints community has about gardening.
Episode 5: A Souperb Night with CreakyKitchen
Guest Chef, Chantelle Marcial shared her recipe for a veggie packed soup that provides an easy to reheat option to get you through those days when cooking feels downright impossible.
Tien Sydnor-Campbell, MS CMT writer and body-centered psychotherapist joined us to discuss the intersection of body positivity and chronic illness.
Episode 4: A Jam-Packed Night with CreakyKitchen
Guest Chef Cristina Montoya, RD, shared cooking tips and an easy to make Berry Chia Jam. We also heard from members in our community who shared their own tips for cooking while coping with a disease-related flare, their favorite recipes that make them feel good, and how their health condition impacts how they prepare foods.
Episode 3: CreakyKitchen's Healthy Start to the New Year
Guest Chef, Chantelle Marcial shared tips for how to make a healthy homemade dressing to spruce up a salad recipe. Chantelle also shared her herbed salmon recipe, and how it can turn a side salad into a delicious main course.
Brooke Levine, RD, CDN, (registered dietitian and certified dietitian nutritionist) and head of weight management private practice, Brooke's Mission, shared her expert advice for making snacks with anti-inflammatory properties and how to avoid eating trigger foods.
Episode 2: CreakyKitchen Night of Tips and Treats
Guest chef, Chantelle Marcial, gave a virtual class on how to make Appleberry Slump with Drop Dumplings. We were also joined by Cheryl Crow, occupational therapist, rheumatoid arthritis patient and founder of the educational company Arthritis Life, who shared her best tips and tricks for navigating the kitchen with arthritis.
Episode 1: A CreakyKitchen Friendsgiving
Guest chef, Chantelle Marcial, gave a virtual class on how to make Spinach Stuffed Mushrooms Topped with Breadcrumbs and Parmesan, along with cooking tips for people to use to prepare for the holidays this year. We also heard from members in our community who shared their own favorite Thanksgiving meals, cooking tips, and how they are adjusting holiday plans during the pandemic.
Keep scrolling for some resources to get you informed and help you develop a well-balanced diet that works for you.
The contents of this website are for informational purposes only and do not constitute medical advice. CreakyJoints.org is not intended to be a substitute for professional medical advice, diagnosis, or treatment. Always seek the advice of a physician or other qualified health provider with any questions you may have regarding a medical condition.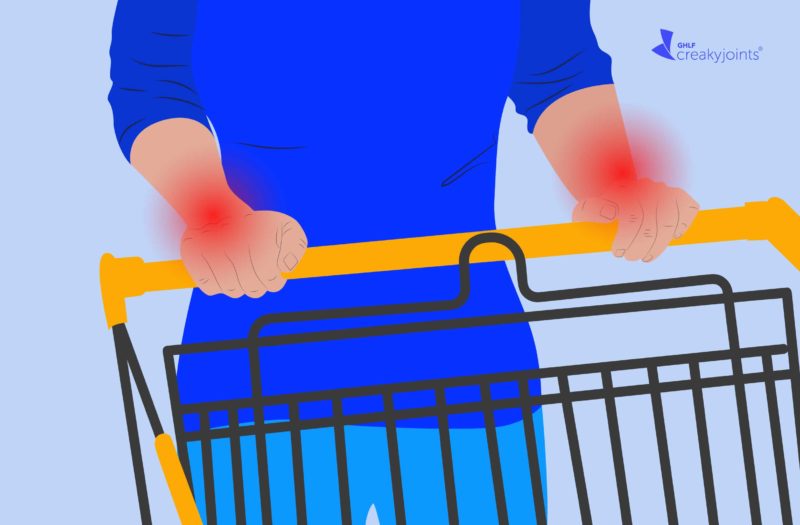 Grocery Shopping with Arthritis: 20 Tips for Making It Easier
If you dread this weekly errand, this advice can help.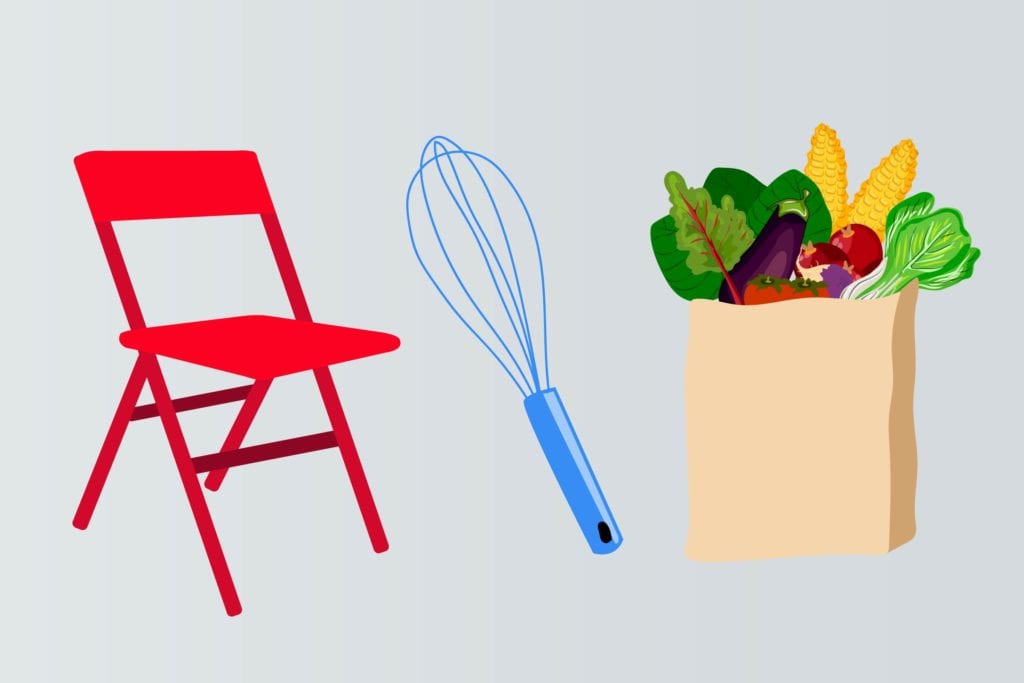 The 12 Kitchen Hacks Everyone with Arthritis Needs to Know About
Try these hacks for cooking and kitchen organization that would make anyone's life easier, especially those with chronic joint pain.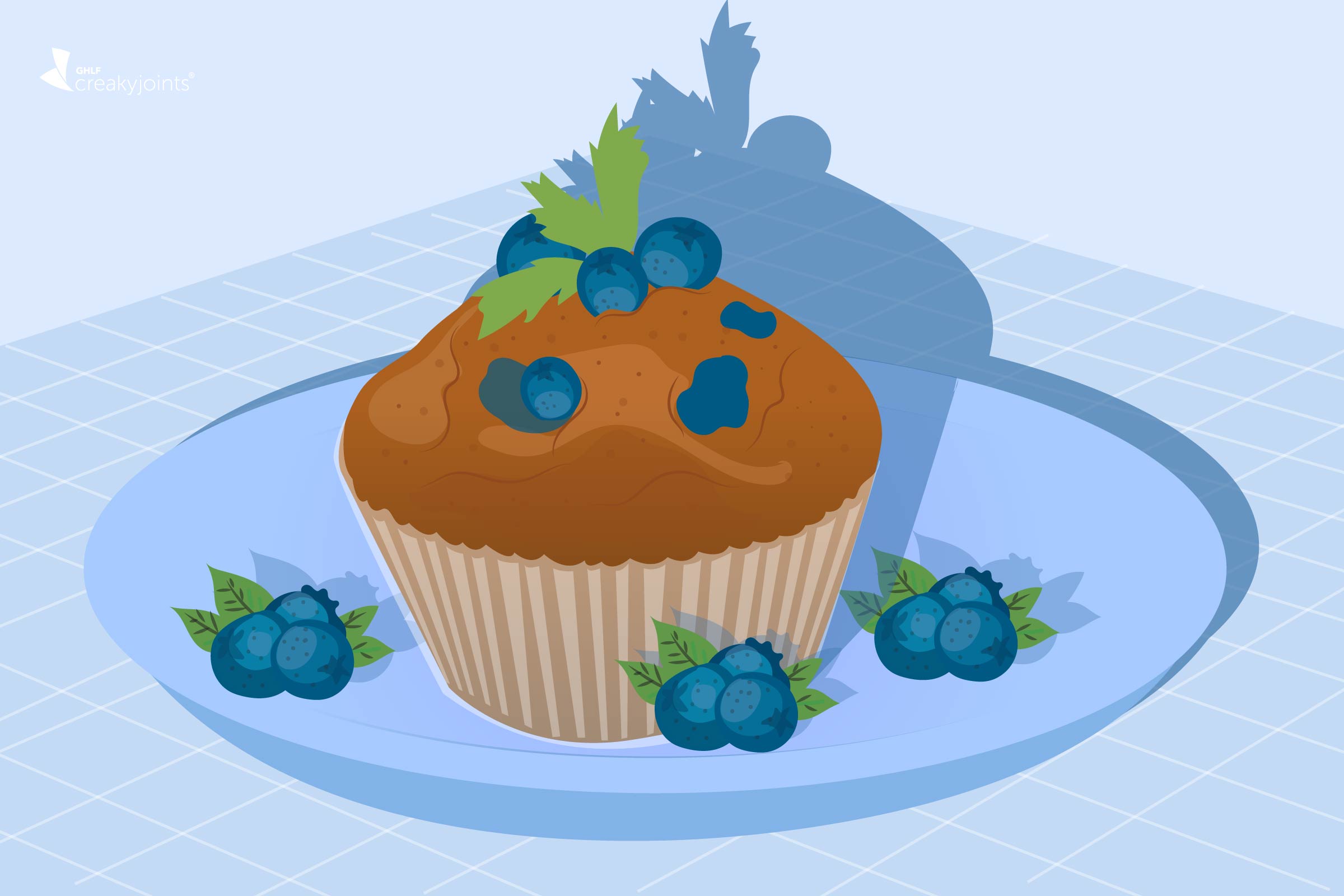 Belly-Soothing, Pantry-Friendly Recipes for Crohn's Disease and Ulcerative Colitis
Nutritionists who specialize in gut health share some simple meal ideas.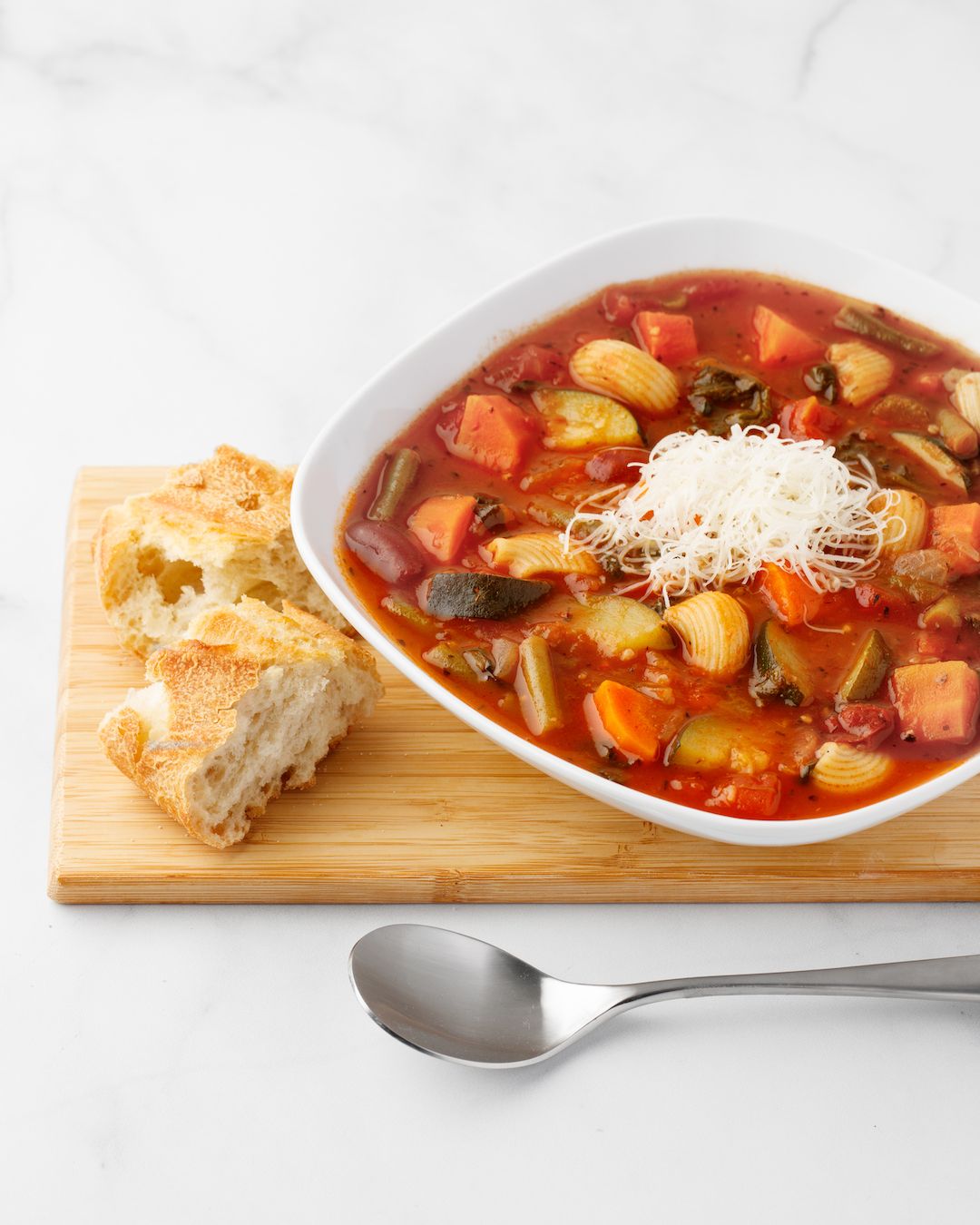 4 Healthy Instant Pot Soup Recipes
If you're tired of cooking at home, try adding these simple and nutritious soup recipes to your recipe rotation.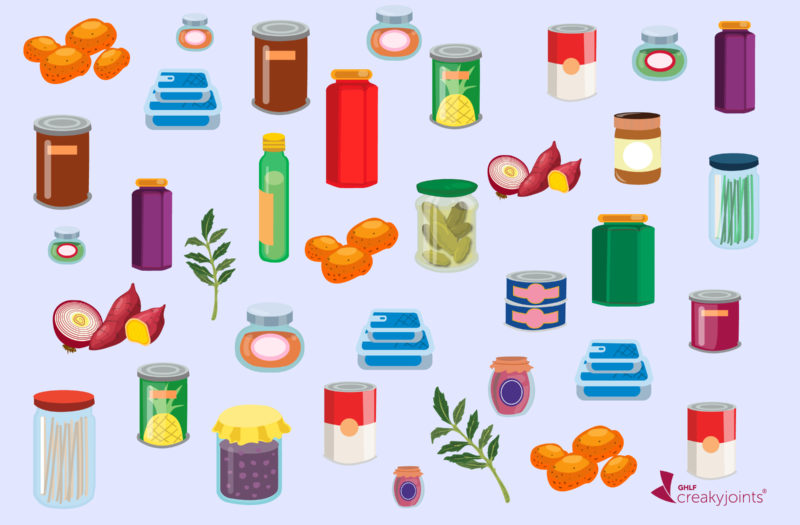 A Week of Nutritionist-Approved Anti-Inflammatory Pantry Meals
It is possible to eat nutritious, anti-inflammatory meals on a limited amount of pantry food and a limited budget. Here's how.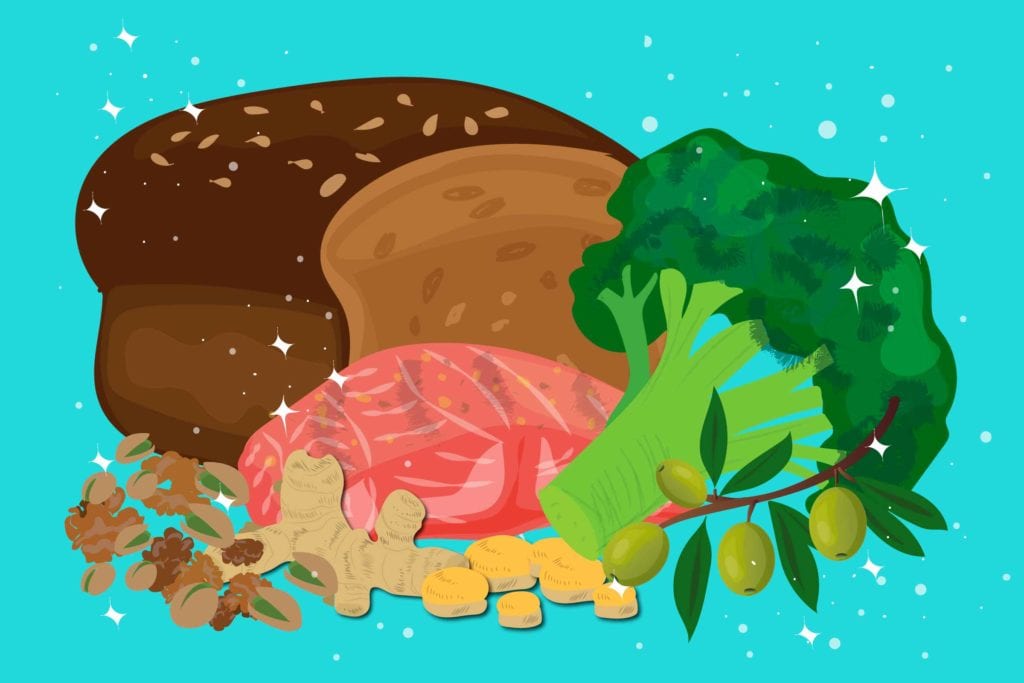 8 Anti-Inflammatory Foods Arthritis Nutritionists Want You to Eat More Often
Eating an anti-inflammatory diet won't cure arthritis, but it can help manage symptoms.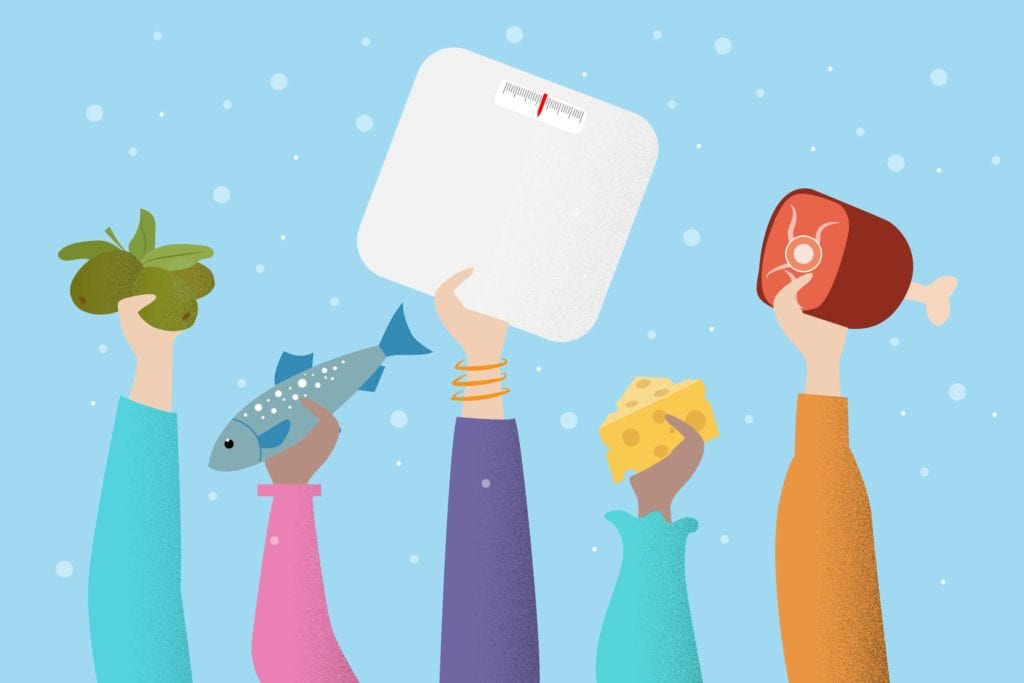 6 Simple Diet Lessons from Nutritionists with Rheumatoid Arthritis
Confused about what to eat? These tips are an easy place to start.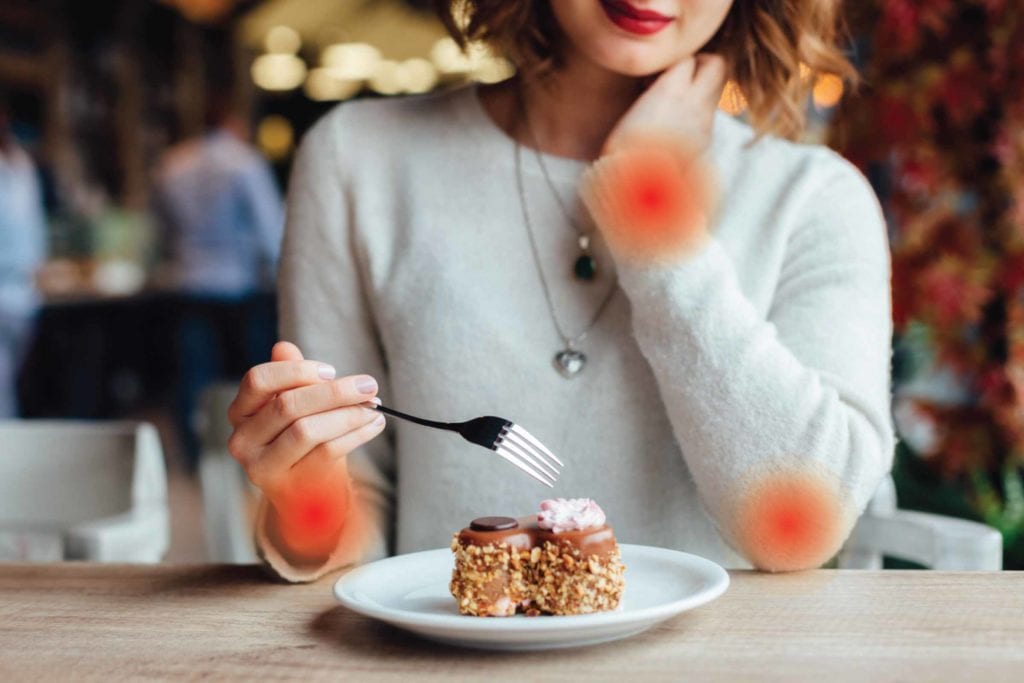 10 Tricks to Cut Out Sugar and Improve Arthritis Symptoms
Overdoing it on added sugar can contribute to inflammation. Here's how to eat less sugar without quitting cold turkey.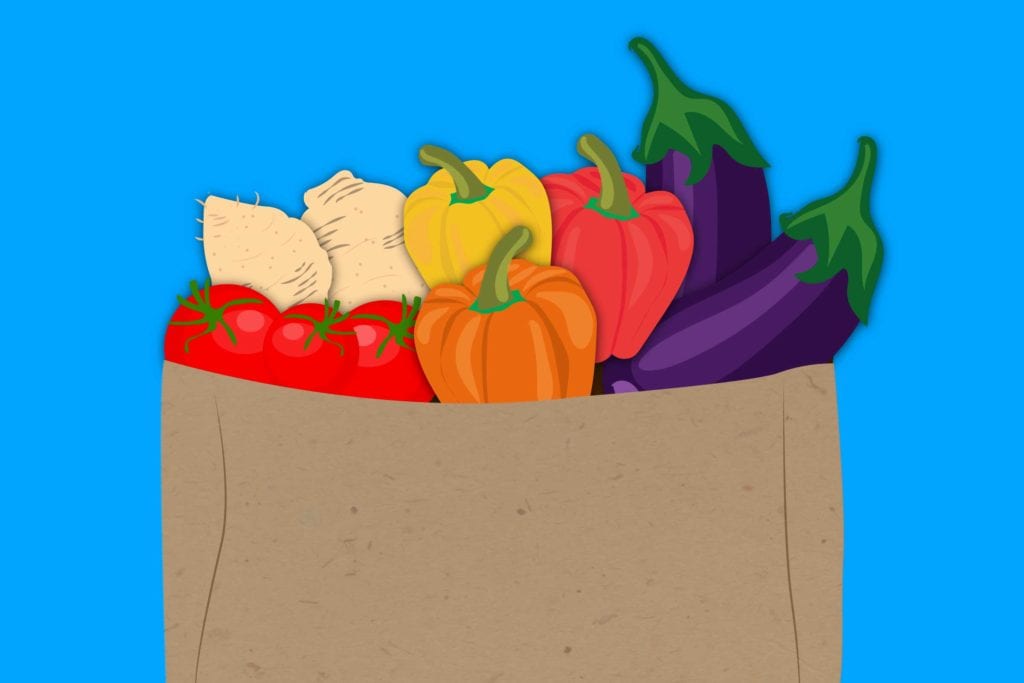 Nightshade Vegetables: Are They Bad for Arthritis?
These not-so-scary veggies have gotten an unfair bad rep. Let's clear up some things about nightshades and inflammation.
CreakyJoints is a digital community for millions of arthritis patients and caregivers worldwide who seek education, support, advocacy, and patient-centered research. We represent patients through our popular social media channels, our website www.CreakyJoints.org, and the 50-State Network, which includes more than 1,500 trained volunteer patient activists.
As part of the Global Healthy Living Foundation, CreakyJoints also has a patient-reported outcomes registry called ArthritisPower® with nearly 30,000 consented arthritis patients who track their disease while volunteering to participate in longitudinal and observational research. CreakyJoints also publishes the popular "Raising the Voice of Patients" series, which are downloadable patient-centered navigational tools for managing chronic illness. For more information and to become a member (for free), visit www.CreakyJoints.org. To participate in our patient-centered research program, visit www.ArthritisPower.org.