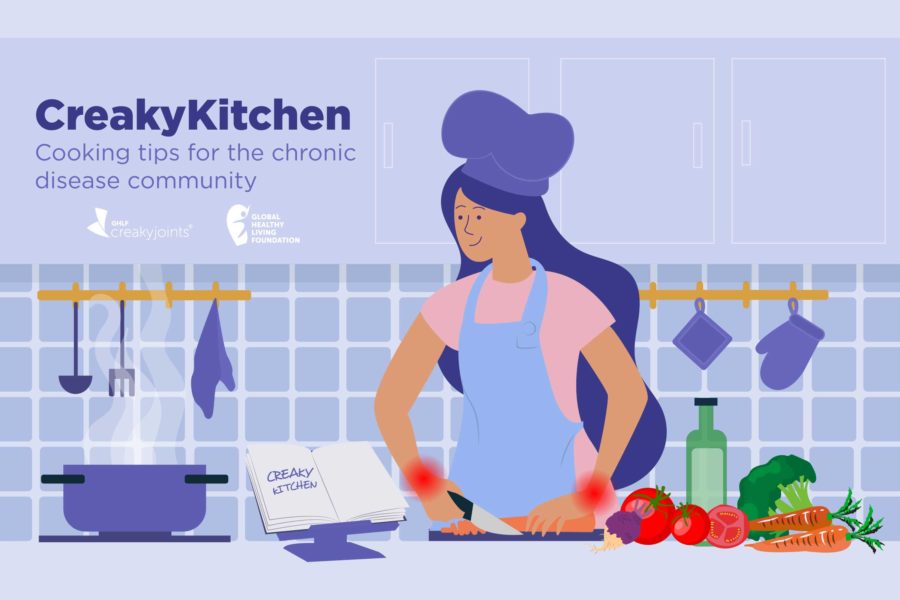 While there is no simple answer on what exactly to eat and not when you have a chronic condition, one thing is clear: diet and nutrition can play a huge role in managing your disease and its symptoms. People with chronic disease often go through a trial and error process to figure out what foods help them feel good. In comes CreakyKitchen, a way for the CreakyJoints community to join together in a fun and stress-free environment to share strength and experience – when it comes to cooking and nutrition.
As part of CreakyKitchen, we will cook and share recipes that are hand picked by people with chronic illness, expert nutritionists, and dieticians. Together, we will connect over delicious food and shared experiences.
Interested in joining a future CreakyKitchen Event?
Sign up here to be the first to know about our upcoming events.
Keep scrolling for some resources to get you informed and help you develop a well-balanced diet that works for you.
The contents of this website are for informational purposes only and do not constitute medical advice. CreakyJoints.org is not intended to be a substitute for professional medical advice, diagnosis, or treatment. Always seek the advice of a physician or other qualified health provider with any questions you may have regarding a medical condition.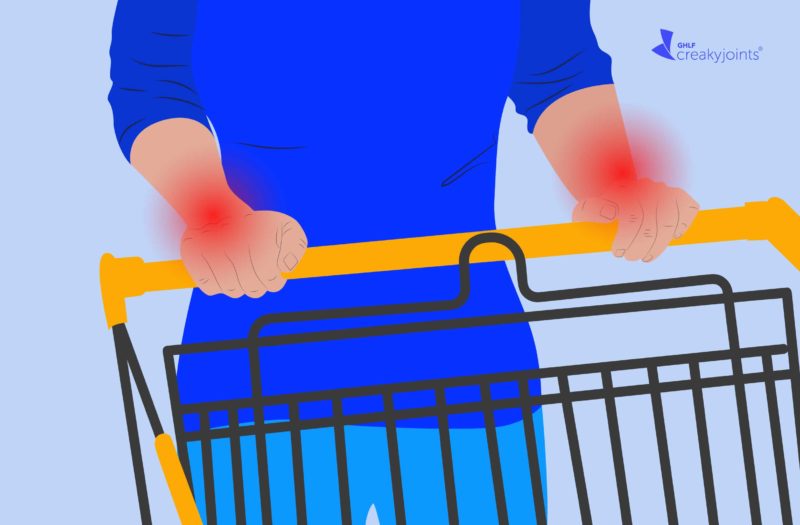 Grocery Shopping with Arthritis: 20 Tips for Making It Easier
If you dread this weekly errand, this advice can help.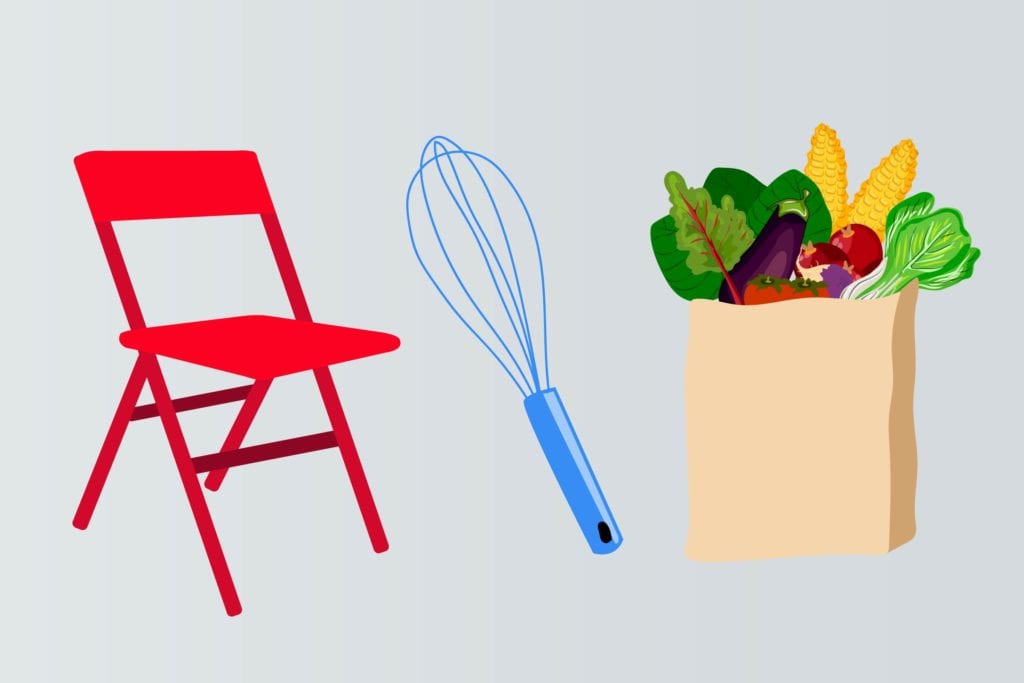 The 12 Kitchen Hacks Everyone with Arthritis Needs to Know About
Try these hacks for cooking and kitchen organization that would make anyone's life easier, especially those with chronic joint pain.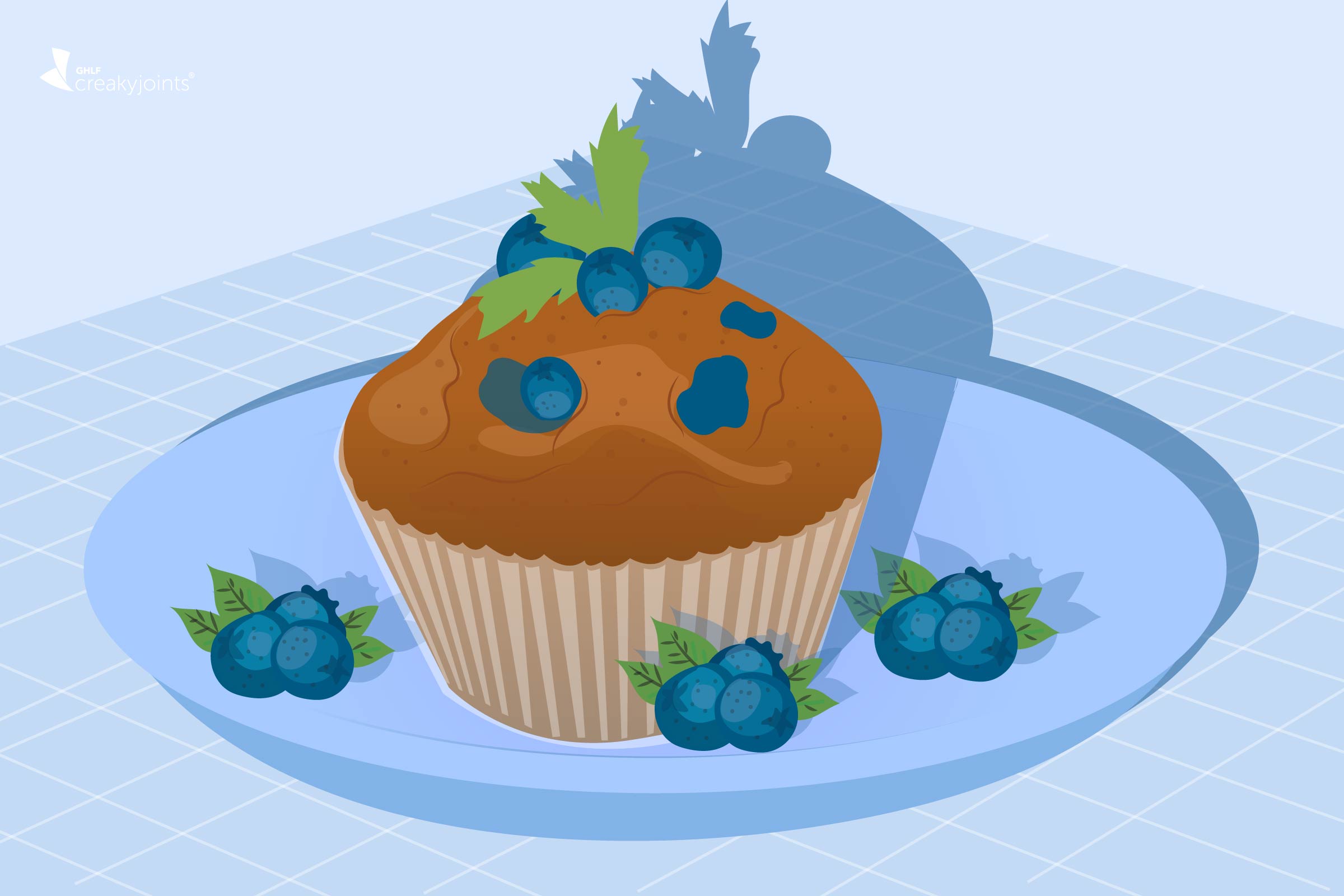 Belly-Soothing, Pantry-Friendly Recipes for Crohn's Disease and Ulcerative Colitis
Nutritionists who specialize in gut health share some simple meal ideas.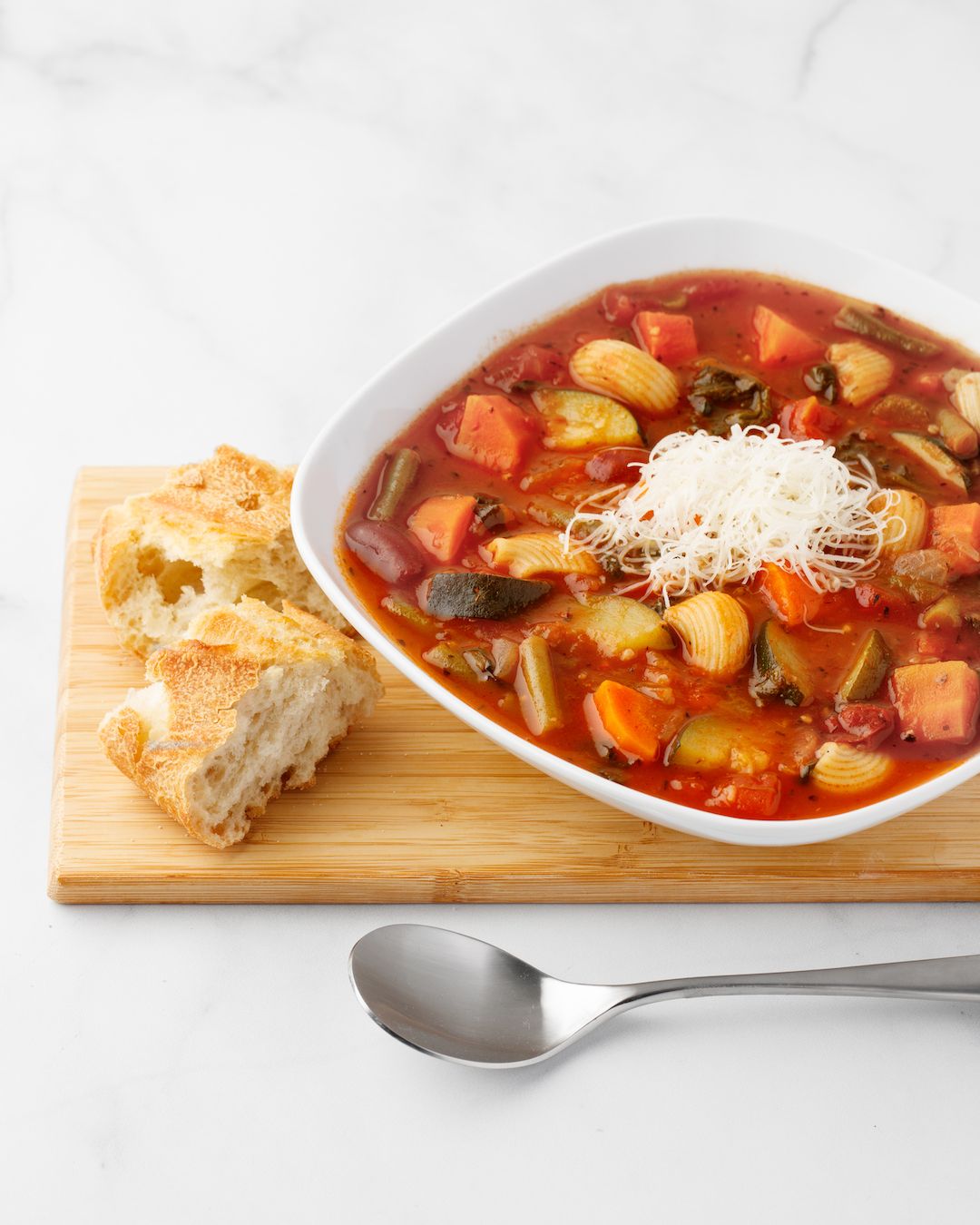 4 Healthy Instant Pot Soup Recipes
If you're tired of cooking at home, try adding these simple and nutritious soup recipes to your recipe rotation.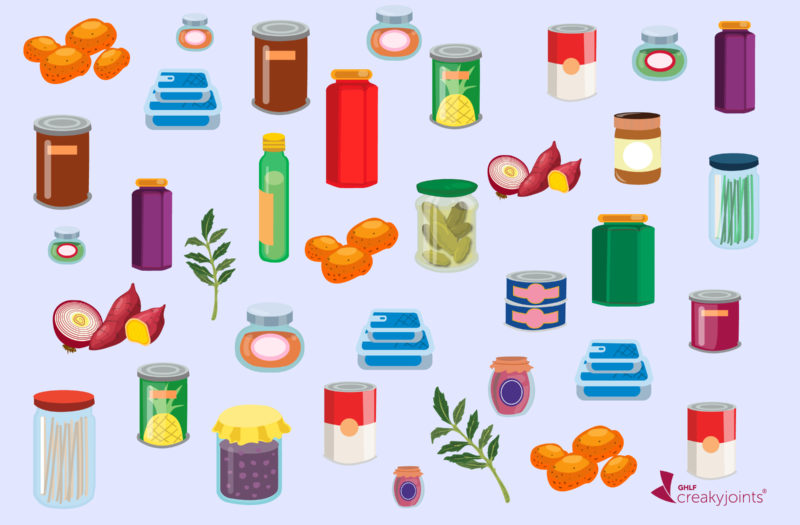 A Week of Nutritionist-Approved Anti-Inflammatory Pantry Meals
It is possible to eat nutritious, anti-inflammatory meals on a limited amount of pantry food and a limited budget. Here's how.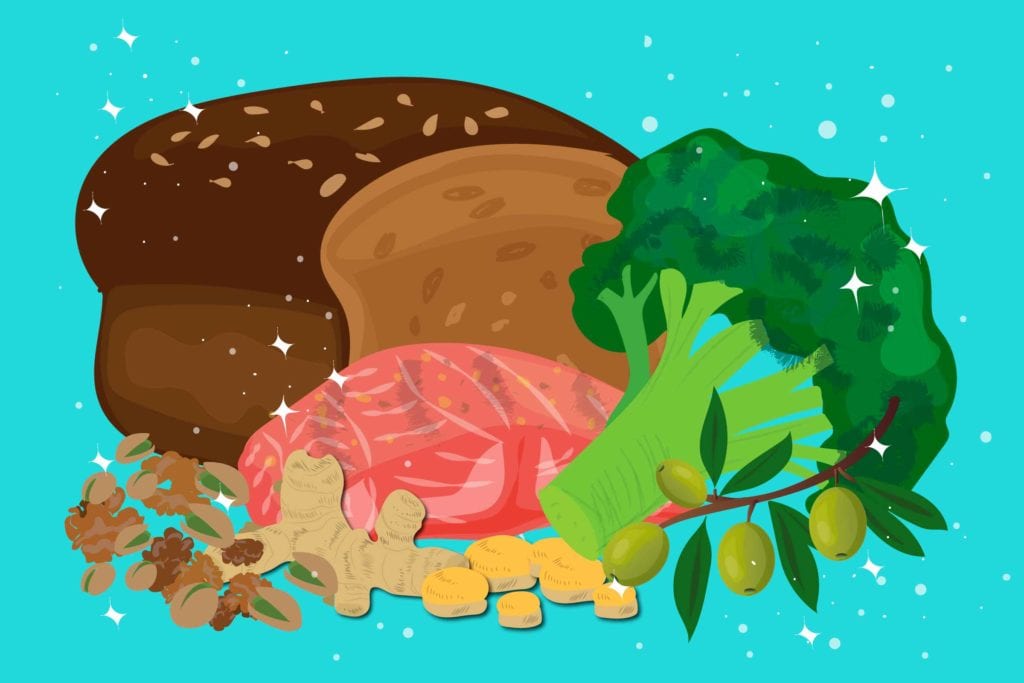 8 Anti-Inflammatory Foods Arthritis Nutritionists Want You to Eat More Often
Eating an anti-inflammatory diet won't cure arthritis, but it can help manage symptoms.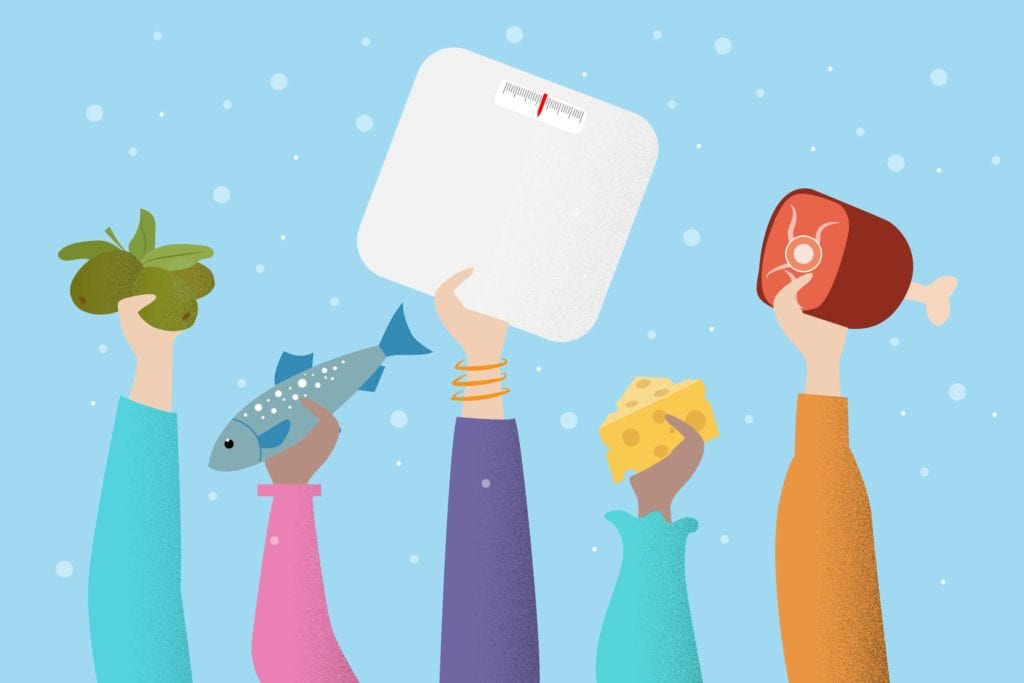 6 Simple Diet Lessons from Nutritionists with Rheumatoid Arthritis
Confused about what to eat? These tips are an easy place to start.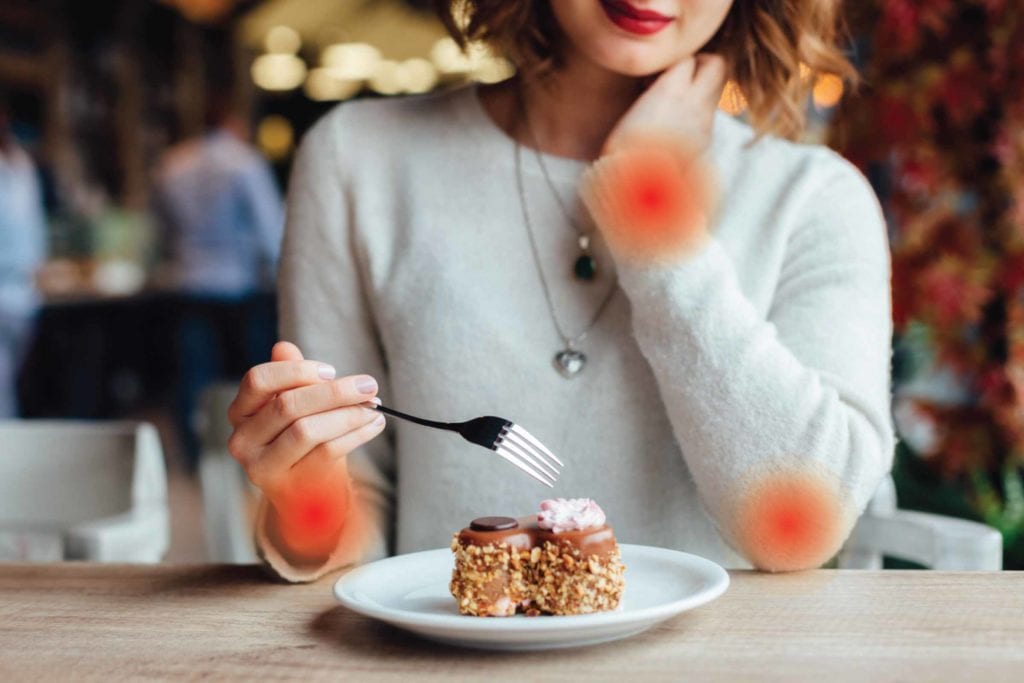 10 Tricks to Cut Out Sugar and Improve Arthritis Symptoms
Overdoing it on added sugar can contribute to inflammation. Here's how to eat less sugar without quitting cold turkey.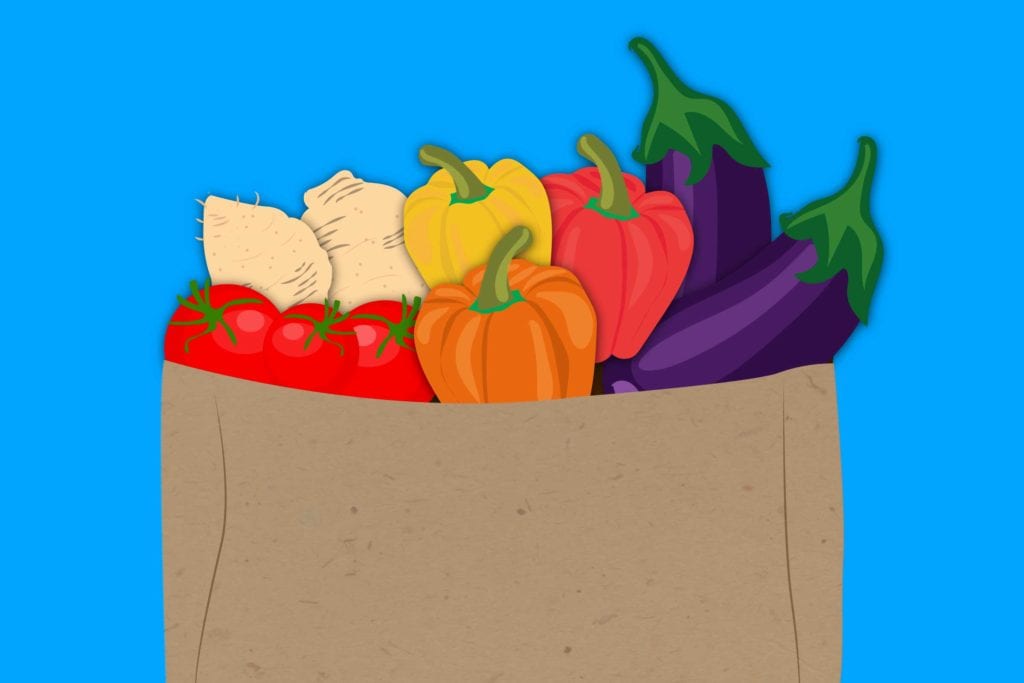 Nightshade Vegetables: Are They Bad for Arthritis?
These not-so-scary veggies have gotten an unfair bad rep. Let's clear up some things about nightshades and inflammation.
CreakyJoints is a digital community for millions of arthritis patients and caregivers worldwide who seek education, support, advocacy, and patient-centered research. We represent patients through our popular social media channels, our website www.CreakyJoints.org, and the 50-State Network, which includes more than 1,500 trained volunteer patient activists.
As part of the Global Healthy Living Foundation, CreakyJoints also has a patient-reported outcomes registry called ArthritisPower® with nearly 30,000 consented arthritis patients who track their disease while volunteering to participate in longitudinal and observational research. CreakyJoints also publishes the popular "Raising the Voice of Patients" series, which are downloadable patient-centered navigational tools for managing chronic illness. For more information and to become a member (for free), visit www.CreakyJoints.org. To participate in our patient-centered research program, visit www.ArthritisPower.org.