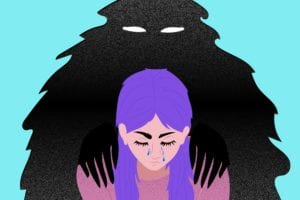 Anyone can experience depression, but it's well known that people with chronic diseases face a higher than average risk. It's not unusual for patients to get frustrated about their physical limitations, prognosis, or how they feel on a day-to-day basis. Inflammation may play an important role in depression risk, too.
Now a new survey suggests that people who have a rheumatic or musculoskeletal disease (RMD) may be more apt to consider suicide. According to the survey, which included responses from more than 900 RMD patients, one in 10 said that their pain led them to have suicidal thoughts within the prior month. Results were presented at the annual European Congress of Rheumatology (EULAR 2019) in Madrid. More than 80 percent of participants surveyed said they have pain daily or several times a week.
The survey, which was conducted by the Danish Rheumatism Association, also revealed that 58 percent of respondents felt that pain had made things unmanageable for them. Sleep was a major issue, too: 69 percent said the poor quality of their sleep made their pain worse.
"Our study indicates that pain and poor quality of sleep have a huge impact on a patient's daily life, especially on their mental health," Lene Mandrup Thomsen, of the Danish Rheumatism Association, said in a press release. "We are using the results of this study in our political work to help campaign for better treatment and support for patients with chronic pain in our healthcare system."
If you're in pain and are experiencing depression or suicidal thoughts, don't ignore your physical or mental health.
Here are some general health and mental health resources:
If your mental health concern is an emergency for you or someone else, you should call 911
To find local support groups and services, you can call 1-800-950-NAMI (6264) or emailinfo@nami.org. The NAMI HelpLine can be reached Monday through Friday, 10 AM to 6 PM, EST.
For a counselor or therapist in your area, here's a resources page
Keep Reading