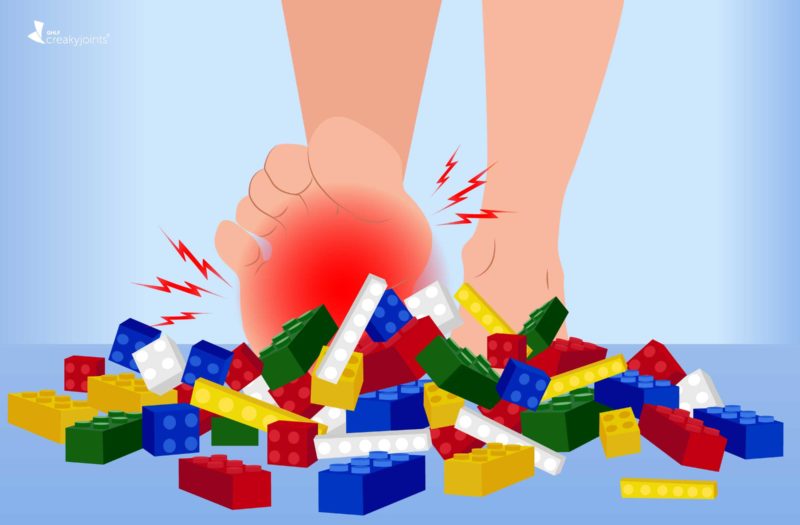 A new study has found that the burden of gout is increasing around the world, with millions of new cases emerging each year.
Researchers reviewed data on gout cases in 195 countries and territories between the years 1990 and 2017 in a new study published in the journal Arthritis & Rheumatology. They found that the global age-standardized prevalence of gout had increased by 7.2 percent since 1990, while the rate of new cases diagnosed annually increased by 5.5 percent.
"The burden of gout increased across the world at an alarming rate from 1990 to 2017," note the researchers.
The global estimates of gout were found to be higher in men, and the burden of gout was generally highest in developed regions and countries, particularly New Zealand, Australia, and the United States. Gout is reported to be the most kind of common inflammatory arthritis in the United States.
Worldwide, high body mass index and impaired kidney function accounted for 32.4 percent and 15.3 percent of years lived with disability, respectively, due to gout in 2017 estimates. The burden of gout attributable to high body mass index was 53.4 percent in high-income North America for females and males.
Gout is a very painful type of inflammatory arthritis. This condition typically affects one joint at a time, although it can affect multiple joints as it becomes more progressive. Gout symptoms such as intense pain, swelling, redness, and heat can get worse during flares that start suddenly and can last for days or weeks, per the U.S. Centers for Disease Control and Prevention. Although gout typically occurs in the big toe, it can also affect other toe joints, the ankle, and the knee.
Gout occurs when crystals of uric acid build up in your joint, which causes the inflammation and extreme pain of a gout attack. High levels of uric acid in your blood, which is produced by your body when it breaks down purines, causes urate crystals to form, per the Mayo Clinic.
Purines are found naturally in your body, but also occur in some foods like steak, organ meats, and seafood, which can make diet a risk factor for gout attacks. Alcoholic beverages and drinks sweetened with fructose also promote higher levels of uric acid. However, while diet can be a trigger for gout attacks, risk factors such as genetics and having kidney disease are the primary reason people get gout. Diet adjustments can help manage gout, but they usually cannot take the place of medication.
Other gout risk factors include:
Obesity (your body creates more uric acid if you're overweight)
Medical conditions like high blood pressure, diabetes
Certain medications (such as diuretics taken for high blood pressure)
Family history
Recent surgery or trauma
Age
Sex
The reason men are more likely to get gout is because they tend to have higher uric acid levels than women. However, after menopause, women's uric acid levels are typically comparable to those of men, which is why women are more likely to develop gout symptoms after menopause, per the Mayo Clinic.
Researchers note that the findings highlight the need to improve clinical management of gout, plus prevention and public health education about the disease, its risk factors, consequences, and effective treatment options.
This, along with tailoring information to high-risk groups such as middle-aged men, is "crucial to avoid the disease onset, and hence, to decrease the global disease burden," per the researchers.
Not Sure What's Causing Your Pain?
Check out PainSpot, our pain locator tool. Answer a few simple questions about what hurts and discover possible conditions that could be causing it. Start your PainSpot quiz.