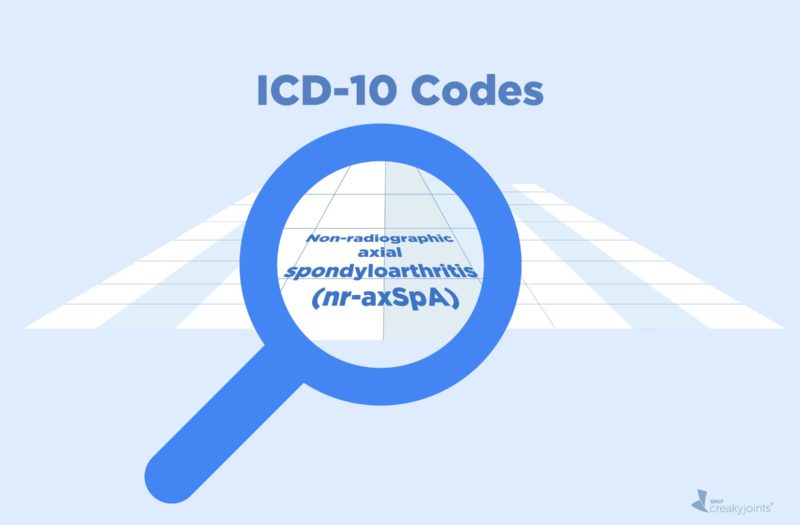 Few patients pay much attention to the diagnostic codes that doctors jot down during appointments. But what might seem like a clerical detail actually matters a lot. Health insurers, including private companies and Medicare and Medicaid, require these codes in order to process claims and provide reimbursement.
Researchers aiming to document the number of people impacted by a specific condition — or analyze  data about the health outcomes of a particular group — use these diagnostic codes, too. Yet until now a separate diagnostic code for non-radiographic axial spondyloarthritis (nr-axSpA) has not existed.
There are two forms of axial spondyloarthritis (axSpA), radiographic and non-radiographic. Radiographic axSpA is also known as ankylosing spondylitis. Although they cause similar symptoms — primarily chronic back pain due to degenerative spine disease — patients who have the radiographic version have proof of damage that's visible on X-rays whereas nr-axSpA patients do not.
Meanwhile, there has long been a diagnostic code for the radiographic variety, but not nr-axSpA. As a result, doctors who diagnose and treat non-radioagraphic axial spondyloarthritis patients have been forced to enter a diagnostic code that's either incorrect or highly unspecific.
In the U.S., a subcommittee of the Centers for Disease Control and Prevention (CDC) called the ICD-10 Coordination and Maintenance Committee (CMS) is charged with maintaining the official list of diagnostic codes that are used by health care providers and insurers.
Patient advocates and rheumatology groups approached the CMS two years ago about adding a code for nr-axSpA, and they finally learned that their request has granted. As of October 2020, nr-axSpA will be officially included in the 10th version of the International Classification of Diseases (ICD-10) coding manual as M46.8.
"The fact that we haven't had these diagnostic codes up until this point in time is a significant shortcoming," Jeff Stark, MD, head of US Medical Immunology at UCB in Atlanta, told HCP Live. (UCB is a biopharmaceutical company that manufactures certolizumab pegol (Cimiza), a biologic drug that is FDA-approved to treat both radiographic and non-radiographic axial spondyloarthritis.)
Dr. Stark added that this change will make it easier to study nr-axSpA patients and suggested that it may prevent people with this often-misdiagnosed condition from feeling invalidated.
This educational resource was made possible with support from UCB, a global biopharmaceutical company focused on neurology and immunology.
Track Your Axial Spondyloarthritis Symptoms with ArthritisPower
Join CreakyJoints' patient-centered research registry and track symptoms like fatigue and pain. Learn more and sign up here.