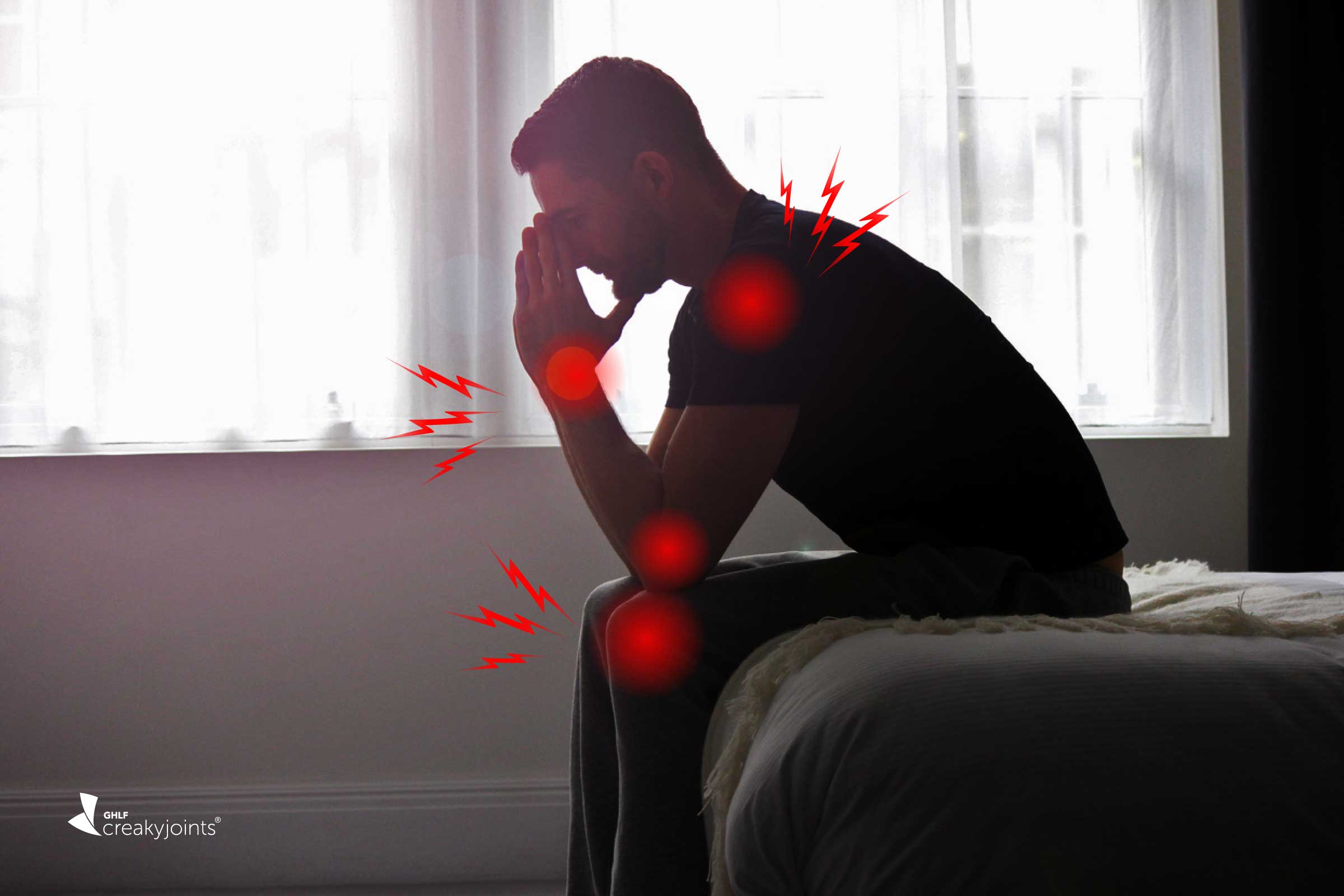 Key Takeaways
Individuals with chronic conditions, such as inflammatory arthritis, frequently face mental health challenges.

A recent study presented at the EULAR Congress 2023 revealed a significant link between anxiety, depression, and poor self-management behavior.

Arthritis self-management includes being compliant with your medications, getting regular activity, and being an active participant in your health care. 
Do you consistently take your arthritis medications as prescribed? Get regular physical activity? Know when it's time to see your doctor for help? If you answered yes to all of the above, then you're faring well in terms of your ability to manage your condition. Unfortunately, too many people with inflammatory arthritis are struggling with such positive self-care measures, and in many cases mental health issues might be at least partially to blame. 
According to new research, presented at EULAR Congress 2023 — the annual meeting of the European Alliance of Associations for Rheumatology (EULAR) — inflammatory arthritis patients who also have clinical anxiety and/or depression tend to score poorly on measures of self-management behavior. 
The study focused on nearly 13,000 patients in a Danish Rheumatology database (DANBIO) who have either rheumatoid arthritis (RA), psoriatic arthritis (PsA), or spondylarthritis (axSpA). The researchers aimed to learn more about the association of self-management behavior and mental health issues, and they determined that there was a very strong correlation between the two. 
Study participants completed a survey that included questions used to assess anxiety and depression. It also included questions about adherence to treatment (taking meds as prescribed), their level of physical activity, and "patient activation" in health care. Patient activation in this study refers to being confident that you know when you need medical care and should see you doctor, as well as having the ability to handle changes related to your condition.  
Based on a patient's response to the survey, their overall "self-management behavior" was rated by the research team as "high" (good) or "low."  This information was then analyzed in combination with clinical patient data, such as information about their disease activity.   
According to the study, "patients with clinical anxiety and depression were more likely to have low self-management behavior for all included self-management measures, such as adherence to treatment, physical activity, and taking an active role in their health care."  
As expected, rates of anxiety and depression were high though they varied by condition. Anxiety was most common among people with axSpA (roughly 35 percent). Depression was highest among those with PsA (27 percent).  
Mental health conditions often overlap with chronic physical ailments such as inflammatory arthritis, and they often translate to poorer health outcomes like pain and the ability to fully participate in daily activities. Although this is well-known among experts who treat and study arthritis, some were still surprised at the extent of these findings. "I think the results are kind of shocking, even though we kind of knew it in advance," Jette Primdahl, PhD, who presented at the Congress but did not conduct this study, told Healio Rheumatology.  
The study authors noted that "these findings call for a systematic approach to identifying mental health issues in patients with inflammatory arthritis." 
What This Means for You
If you have inflammatory arthritis, it's important to know that you may have a higher risk of experiencing depression and anxiety. Living with a chronic disease can be stressful, and inflammation in your body might contribute to these mental health challenges.  
It's understandable that anxiety and depression can make it more difficult for you to take good care of yourself, such as staying consistent with your medications and attending regular checkups.  
The good news: seeking treatment for your mental health concerns can make a significant difference. Don't hesitate to reach out and talk to your rheumatologist or a mental health provider who can offer support and guidance. Remember, you don't have to face this alone.  
Be a More Proactive Patient with ArthritisPower
ArthritisPower is a patient-led, patient-centered research registry for joint, bone, and inflammatory skin conditions. You can participate in voluntary research studies about your health conditions and use the app to track your symptoms, disease activity, and medications — and share with your doctor. Learn more and sign up here.