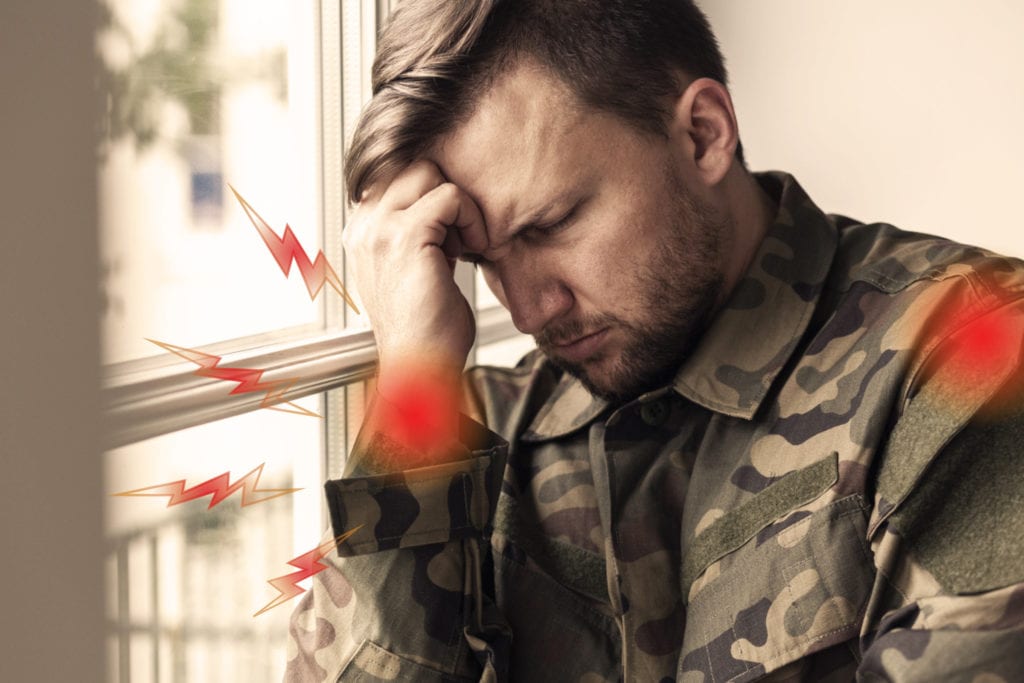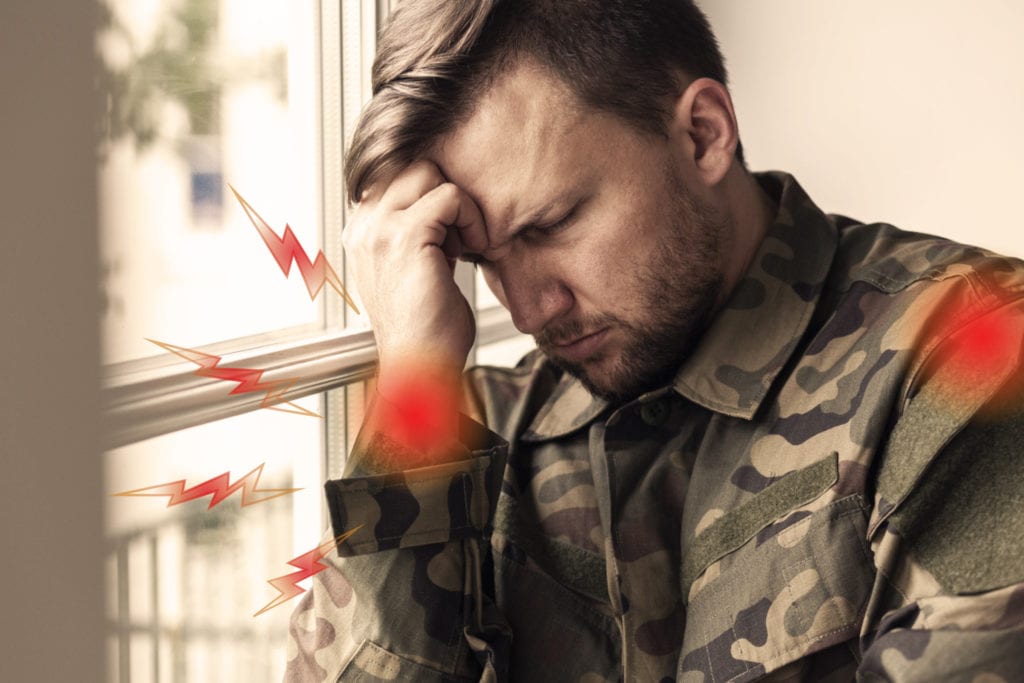 Feeling stressed or anxious often goes hand-in-hand with chronic health problems. That's certainly true of rheumatoid arthritis (RA), as patients frequently report that mental stress makes their symptoms worse.
Perhaps not surprisingly, people who live through a traumatic event are more apt to struggle with anxiety or depression that may progress into a specific condition called post-traumatic stress disorder (PTSD). So how does PTSD affect inflammation? And what happens if people have PTSD and an inflammatory disorder like RA at the same time?
According to a new study, U.S. veterans who also have PTSD don't merely actually have higher markers of inflammation in their blood.
The study, published in the journal Seminars in Arthritis & Rheumatism, involved 1,460 people with rheumatoid arthritis. Of those, 12 percent also had PTSD and 24 percent had another type of depression or anxiety. Researchers tested participants' blood samples and found that those with PTSD had much higher levels of cytokines.
More specifically, they found that veterans with both PTSD and RA who were positive for anti-CCP had higher cytokine scores after testing for 17 different cytokines. Cytokines are types of small proteins that play a role in the immune system and are associated with chronic inflammation.
In their discussion, the authors noted that "although we have previously demonstrated similar associations of PTSD and other forms of anxiety and depression with select measures of RA disease activity — pain, physical impairment, tender joint count, and global well-being scores — associations observed in this study with circulating cytokine concentrations were specific to PTSD."
"PTSD, but not [other] depression/anxiety, was associated with a higher cytokine score," the authors concluded.
PTSD isn't just about feeling worried; people have it are incredibly anxious to the point that it interferes with their lives, frequently re-imagine the triggering incident, and avoid anything that might remind them of the event. PTSD doesn't happen to everyone who's had a traumatic experience, but it's common enough — especially among veterans. Up to 15 percent of U.S. veterans who've served in wars in the past 50 years or so develop it.
Keep Reading