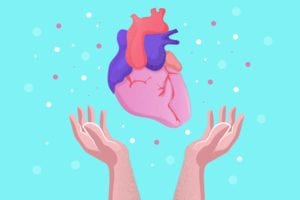 If you have active rheumatoid arthritis (RA), your goal is remission, which means the disease is so well-controlled that your RA symptoms are absent or minimal. While reaching that milestone is important because you'll feel much better and avoid further joint damage, achieving rheumatoid arthritis remission may also offer a potentially life-saving perk: RA patients who are in remission are 80 percent less likely than those with active RA to have a heart attack or stroke or develop congestive heart failure.
That finding comes from a new study presented at the annual European Congress of Rheumatology (EULAR 2019) in Madrid. The study, which was led by Piero Ruscitti, MD, of the University of L'Aquila in Italy, also found that RA patients in remission were 75 percent less likely to have lesions on arteries (detected by ultrasound), which are considered early markers of serious cardiovascular disease.
To reach these conclusions, Ruscitti and his colleagues analyzed data on nearly 800 RA patients, about 43 percent of whom had reached and maintained remission during the three-year study. The researchers also found that type 2 diabetes and high blood pressure were significantly associated with an increased risk of cardiovascular disease in RA patients.
Simply having RA is considered a major risk factor for heart disease, because the same inflammation that impacts the joints often takes a toll on the heart and blood vessels. In fact, the danger is so great that other researchers have considered the possibility that everyone with RA should be on a heart-protective statin medication (though they ultimately concluded it's not necessary unless patients have additional risk factors).
"Our study supports the idea that systemic inflammatory processes and more traditional cardiovascular risk factors work together to increase the cardiovascular risk in patients with rheumatoid arthritis," Dr. Ruscitti said in a press release. "This is important because it highlights the need for the effective coordination of care between rheumatologists, internists, cardiologists and primary-care physicians to optimize management of cardiovascular risk in patients with rheumatoid arthritis."
Keep Reading
Subscribe to CreakyJoints
Get the latest arthritis news in your inbox. Sign up for CreakyJoints and hear about the latest research updates and medical news that could affect you.