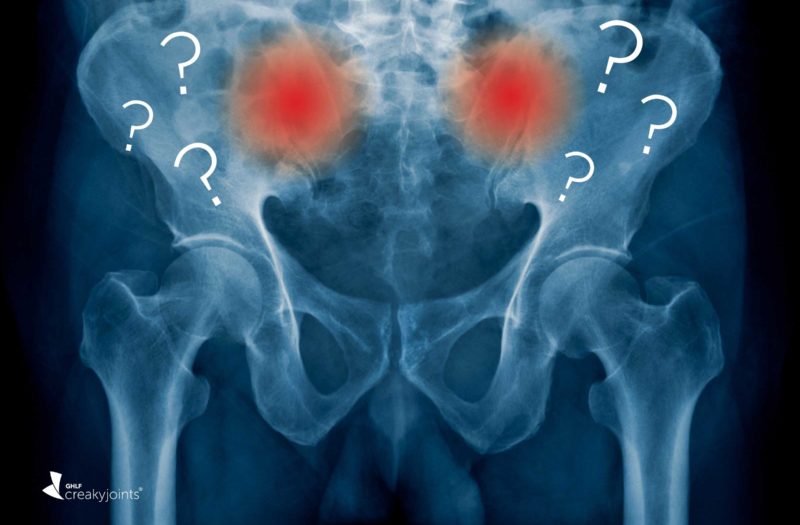 Axial spondyloarthritis (axSpA), a chronic inflammatory form of arthritis that targets the spine, has long been broken into two types: radiographic — meaning that a patient has evidence of joint damage that can be seen on X-rays — and non-radiographic, which causes the same symptoms but a patient does not have visible  proof of joint damage on X-rays. Radiographic axial spondyloarthritis is known as ankylosing spondylitis (AS).
Yet as research advances, the line between the two has gotten blurrier. Many experts have been saying that these conditions are really variations of the same disease and ought to be treated as such.
In other words, non-radiographic axial spondyloarthritis (nr-axSpA) is not a "less serious" form of AS.
This isn't just about semantics. In the U.S., many drugs used to treat axSpA are only FDA-approved for use in people with the radiographic type, which means those with non-radiographic axSpA aren't officially able to use them (and health insurance companies may deny coverage). Yet proof continues to mount that the disease burden of "both" conditions is the same.
One new study, published in the journal Annals of the Rheumatic Diseases, compared symptoms and disease activity among 185 people with radiographic axSpA and 484 with non-radiographic axSpA over a five-year period. They determined that there was no significant difference between the groups in terms of patient-reported symptoms, the number of sick days taken, and non-joint symptoms (such as skin, eye, or gastrointestinal problems).
"These highlighted results confirm the concept of axSpA as a single disease, which implies that both [radiographic] axSpA and [non-radiographic] axSpA patients should be treated with equal priority," the authors wrote.
This educational resource was made possible with support from UCB, a global biopharmaceutical company focused on neurology and immunology.
Not Sure What's Causing Your Pain?
Check out PainSpot, our pain locator tool. Answer a few simple questions about what hurts and discover possible conditions that could be causing it. Start your PainSpot quiz.
Keep Reading