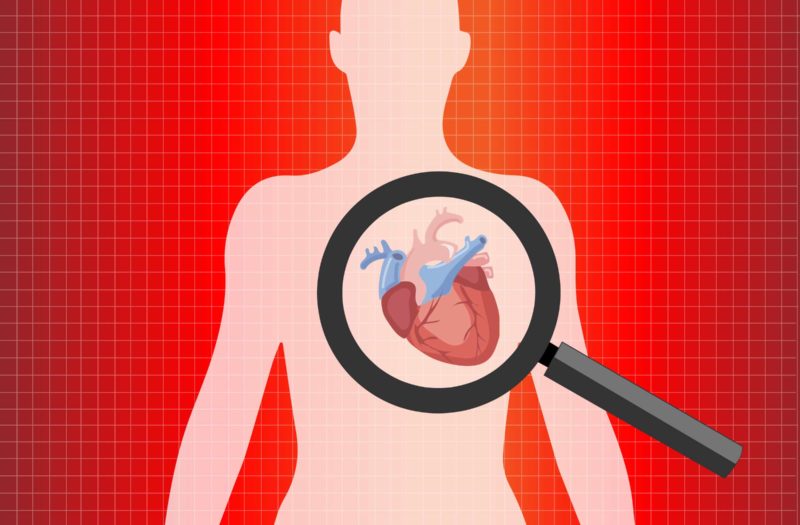 From the moment the U.S. Centers for Disease Control and Prevention (CDC) began addressing people at a higher risk of coronavirus complications, those with serious underlying heart disease were near the top of the list. But many patients have been wondering exactly what that means.
To be frank, there is a lot the medical community doesn't yet know, but cardiologists and other providers are working daily not only to care for COVID-19 patients but also to make reports and share observations that contribute to our overall understanding of this novel coronavirus. Combined with early data from other countries as well as U.S. cases, a preliminary body of information is rapidly taking shape about coronavirus — including its effects on the cardiovascular system.
"COVID-19 is not just a respiratory illness," says cardiologist Michelle Weisfelner Bloom, MD, an associate professor of medicine at Stony Brook University Medical Center in New York. "The virus is affecting other parts of the body, including the cardiovascular system, causing a range of problems."
While cardiac complications are being seen in COVID-19 patients without pre-existing conditions, people with underlying heart conditions to begin with are at increased risk of developing more severe COVID-19 disease.
"What might be a mild [coronavirus] illness in an otherwise young and healthy person could be a devastating illness in a person who already has a condition like heart failure or vascular issues," says Dr. Bloom.
Indeed, a March 31 publication from the CDC said that of reported COVID-19 cases with known underlying health conditions or risk factors, 9 percent had cardiovascular disease. What's more, an earlier March bulletin from the American College of Cardiology (ACC) listed the overall case fatality rate of COVID-19 at 2.3 percent — but that rate jumped to 10.5 percent for those with cardiovascular disease. Higher rates of fatality have also been cited. A single hospital in China saw a death rate of 13 percent for patients with underlying cardiovascular disease and normal TnT levels (TnT is a type of heart protein), and 69 percent for those with cardiovascular disease and elevated TnT levels, according to a March 27 paper in the journal JAMA Cardiology.
How COVID-19 Affects the Heart and Cardiovascular System
At this point we know some basics: The coronavirus (which causes the disease COVID-19) primarily travels in respiratory droplets spread when an infected person coughs, sneezes, or talks. The virus can then land on another person within close proximity (about six feet), enter the body through a mucous membrane (like the nose or mouth), and chiefly target the respiratory tract, including the lungs.
But how, exactly, could coronavirus affect the heart?
For one, any condition that compromises the lungs' ability to do their job forces the heart to compensate by working overtime to circulate oxygenated blood around the body. A heart that has been damaged by cardiovascular disease is less able to exert that extra effort.
In addition, the coronavirus can directly damage the heart muscle by causing myocarditis, which is an inflammation of the heart that can weaken its ability to pump blood and lead to arrhythmia (irregular heartbeat).
What's more, the coronavirus can indirectly impact the heart by causing inflammation throughout the body. In a normal inflammatory response, proteins called cytokines mobilize as part of an immune reaction to injury (like a cut) or infection (like the flu). But a disease like COVID-19 can set off a "cytokine storm," in which a surge of cytokines overwhelms the entire body with a systemic inflammatory response.
"The immune system gets revved up to the point of being in overdrive," says Dr. Bloom. "It leads to complete disarray where multiple organs — including the heart — can start to fail."
This inflammatory cascade can affect plaques in the arteries that supply the heart, increasing their chance of rupturing.
While information is rapidly evolving, there is some data to bear out these effects. A case report cited by the March ACC bulletin said that 16.7 percent of patients hospitalized for COVID-19 developed arrhythmia, and 7.2 percent suffered acute cardiac injury. Other anecdotal reports on complications among COVID-19 patients have observed myocardial infarction (heart attack), acute onset heart failure, and cardiac arrest.
Types of Heart Disease and COVID-19 Risk
Plenty of headlines are popping up about coronavirus among "cardiovascular patients." But within that broad cardiovascular disease category, are there different risk levels for different types of conditions? Does someone with atrial fibrillation, for example, have the same risk as someone who has had a heart attack or stroke?
"The studies coming out lump everything together as 'cardiovascular disease,' which is a large, bucket term," says Salim S. Virani, MD, PhD, chair of the ACC Prevention of Cardiovascular Disease Section and professor of medicine at Baylor College of Medicine in Houston, Texas. "When more data becomes available, we should start to see how risk varies within that group of patients."
Even without confirmed data, our knowledge of heart disease combined with COVID-19 observations makes it possible to have certain expectations, Dr. Virani adds. For example, a patient with isolated atrial fibrillation is likely at lower risk for serious COVID-19 complications than a patient who has suffered from structural heart disease (like heart attack or heart failure) that caused lasting damage to the heart muscle and weakened its ability to function.
Heart Disease Risk Factors and COVID-19 Risk
While we're far from having definitive data, clinical observations may suggest that cardiovascular disease and COVID-19 complications share some of the same underlying risk factors.
Obesity
"What we seem to be seeing — mostly anecdotally — is that perhaps obesity is a risk factor for worsened COVID-19 outcomes," says Dr. Bloom.
High Blood Pressure
"It also appears there is a higher percentage of patients hospitalized with COVID-19 who have high blood pressure," says Dr. Bloom.
In the same ACC bulletin that listed the average population's case fatality rate for COVID-19 at 2.3 percent, the rate for those with hypertension jumped to 6 percent.
How to Protect Yourself from Coronavirus If You Have Heart Disease
With experts urging increased caution among heart disease patients, it's crucial to understand the most important strategies for reducing coronavirus exposures.
Be rigorous about public health recommendations
The guidelines being issued for the general public — including staying home, keeping six feet from others if you have to go out, frequent hand washing, and wearing a cloth face covering — should be even more strictly observed by cardiovascular patients. "If you have the support available ask a family member to pick up your groceries for you," says Dr. Virani. "Avoiding crowded places is important for everyone right now, but especially for those with heart disease."
Ask about getting your flu and pneumonia vaccines
"Flu vaccination and pneumonia vaccination are of the utmost importance for heart patients," says Satjit Bhusri, MD, associate director of cardiology at Lenox Hill Hospital in New York City and assistant professor of cardiology at  Zucker School of Medicine at Hofstra/Northwell.
Ideally, you're already up to date on your pneumonia vaccine and have gotten your annual flu vaccine. If you're not sure, call your doctor to ask if you've received these vaccines and what their recommendation is for you.
The flu shot does not work against coronavirus, but it still offers important protection against the potentially lethal dangers of flu.
Aim for a 90-day medication supply
Make sure you have enough medication to manage your heart disease (as well as any other chronic conditions). "Right now there are no major medication shortages [for heart conditions], but if possible, heart patients should try to get to a 90-day supply for any of their prescriptions," Dr. Virani recommends.
Embrace telehealth
Staying home should not mean losing touch with your cardiologist or primary care physician. "A great majority of health systems and clinicians have gone on 'telehealth,' so it's easy to keep those connections with your care providers," Dr. Virani says. Such communication can be useful for everything from informing your doctor of new symptoms to asking about confusing coronavirus headlines.
"The last thing you want to do is to believe that everything out there on social media is accurate and applies to you," Dr. Virani adds. "Better to talk with a health professional if you have important questions about your medications and symptoms. There are a lot of individual nuances that only your health care provider can understand." Read more here about how doctors are adopting telehealth for chronic conditions.
Relieve stress by socializing — remotely
Seeing COVID-19 headlines, worrying about increased risk, and being stuck at home add up to anxiety and depression among heart patients, who need to manage their stress as part of their treatment.
"Mental health is as important as physical health," says Dr. Bhusri. "In fact, there are direct nerves that connect the brain with the heart." You can reduce stress by remembering that social distancing is really about physical distancing; you can still socialize all you want, so long as it is remote.
"This is a time for heart patients to maintain their social connections, whether it's over the phone or some form of video chat," Dr. Virani says. "Talk to family and friends on a regular basis in order to maintain good mental health and make sure they're available if you need help."
What Has *Not* Changed for Heart Patients Amid the COVID-19 Pandemic
There may be lots of new precautions to observe these days, but certain realities of life with heart disease remain exactly the same.
Take your heart medications
"Unless advised by your doctor, do not stop taking your heart medications," says Dr. Bhusri. "In some instances, missing even one dose could have a major adverse effect." Dr. Bloom couldn't agree more. "If you have any questions call your doctor and ask, but patients should not make any changes to their medication regimen on their own."
Maintain a heart-healthy daily routine
While social distancing is forcing changes to your daily schedule, it's crucial to keep up a heart-healthy lifestyle. "Do not shortchange your exercise and diet routine; just adapt it for the social distancing guidelines we're now following," says Dr. Bhusri. "This is not the time to be sedentary and eat a pint of ice cream." You can still walk inside your home or go for a short walk outside as long as you avoid crowded places and wear a cloth mask.
Call 911 with heart attack or stroke symptoms
If you experience symptoms of a heart attack or stroke, don't let fears about coronavirus exposure keep you from getting help. "If a patient with cardiovascular disease is having an emergency, like chest pain, severe shortness of breath, or stroke-like symptoms, do not delay care because of this fear," Dr. Virani says. "Be reassured that hospitals have thought about these things and put procedures in place to reduce the risk of coronavirus infection for patients coming in with usual emergencies."
Because time is of the essence with heart attack and stroke, call 911 and get to the emergency room as soon as possible after symptoms start.
Seeing a Positive Side
While it's important for heart disease patients to understand the dangers of COVID-19, it's also important to hear some reassurance.
"I think the message here is prepare but don't panic," says Dr. Virani. "Yes, COVID-19 patients who have pre-existing heart disease are at higher risk of complications, but the health care community is working day and night to reduce the risk of complications and the effect of this pandemic on all patients, including those with heart disease."
Dr. Bloom also encourages patients to keep looking forward. "Every day we're gaining more and more knowledge about this disease, and I think ultimately we'll all come out of this wiser and better equipped."
In the meantime, she tries to help patients find the positive side of life at home. "I think patients can use this as an opportunity to connect digitally with old friends or get around to that project you've always wanted to do," she says. "Maybe this is a chance to realize how much time we'd spent over-scheduled and stressed, and instead take the time to slow down and enjoy our loved ones."
Get Free Coronavirus Support for Chronic Illness Patients

Join the Global Healthy Living Foundation's free COVID-19 Support Program for chronic illness patients and their families. We will be providing updated information, community support, and other resources tailored specifically to your health and safety. Join now.
CDC COVID-19 Response Team. Preliminary Estimates of the Prevalence of Selected Underlying Health Conditions Among Patients with Coronavirus Disease 2019 — United States, February 12-March 28, 2020. Morbidity and Mortality Weekly Report (MMWR). March 31, 2020. doi: http://dx.doi.org/10.15585/mmwr.mm6913e2.
COVID-19 Clinical Guidance For the Cardiovascular Care Team. American College of Cardiology. March 6, 2020. https://www.acc.org/~/media/665AFA1E710B4B3293138D14BE8D1213.pdf.
Groups at Higher Risk for Severe Illness. U.S. Centers for Disease Control and Prevention. https://www.cdc.gov/coronavirus/2019-ncov/need-extra-precautions/groups-at-higher-risk.html.
Guo T, et al. Cardiovascular Implications of Fatal Outcomes of Patients With Coronavirus Disease 2019 (COVID-19). JAMA Cardiology. March 27, 2020. doi: http://dx.doi.org/10.1001/jamacardio.2020.1017.
Interview with Michelle Weisfelner Bloom, MD, cardiologist and associate professor of medicine at Stony Brook University Medical Center in New York
Interview with Salim S. Virani, MD, PhD, chair of the ACC Prevention of Cardiovascular Disease Section and professor of medicine at Baylor College of Medicine in Houston, Texas
Interview with Satjit Bhusri, MD, associate director of cardiology at Lenox Hill Hospital in New York City and assistant professor of cardiology at  Zucker School of Medicine at Hofstra/Northwell
Stroke Symptoms. American Stroke Association. https://www.stroke.org/en/about-stroke/stroke-symptoms.
Warning Signs of a Heart Attack. American Heart Association. https://www.heart.org/en/health-topics/heart-attack/warning-signs-of-a-heart-attack.