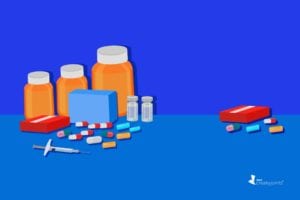 The American College of Rheumatology/Association of Rheumatology Health Professionals Annual Meeting brought a lot of good news and interesting updates for people living with rheumatoid arthritis. The CreakyJoints team was on site at ACR, reviewing studies, attending sessions from top RA experts, and chatting with patients and physicians for their take on the most important findings and trends for patients back home.
After sorting through it all, reading updates from other groups covering the meeting, including RheumNow, Medpage Today, Healio, and MD Magazine, and asking our team of advisors to share the insights they really want patients to know about, we curated this guide to rheumatoid arthritis research and trends from ACR you should make sure to be aware of.
For more research breakthrough from ACR 2019, check out our main guide: 50+ Arthritis Updates That Should Be on Your Radar.
For more specific research on the following conditions, check out our ACR coverage on:
1. We need more information on which drugs will work best for which patients. In a RheumNow panel, rheumatologists Jack Cush, MD; Arthur Kavanaugh, MD; and Jonathan Kay, MD, discussed research in which Scottish rheumatologist Iain McInnes and colleagues studied blood samples of RA patients taking the new JAK inhibitor upadacitinib (Rinvoq) to better understand which pathways the medication is affecting. In the future, Dr. Kay noted, doctors will be able to "individualize treatment by profiling the gene expression of an individual patient" which may help identify which patients are likely to respond to a certain type of medication, how quickly, and when to change to a medication that works in a different way.
"Any new drug that comes along is now the 20th or 21st new drug in rheumatoid arthritis and you have to figure out how to use it when you already have a whole bunch that are working very well," says Dr. Cush. "We need reasons to know how to use a new drug."
2. RA medication clinical trials lack diversity for age, sex, and race/ethnicity. Researchers from the University of California, San Francisco and Stanford University examined the diversity of RA clinical trial participants over the last 10 years in order to characterize the representation of racial/ethnic minorities, women, and the elderly. After examining 240 clinical trials, they found — perhaps not surprisingly — that while non-Caucasian groups comprise about 40 percent of the U.S. population, they only represented 16 percent of randomized clinical trial population for RA. Males were underrepresented and older adults were often excluded from trials.
3. Research continues on the efficacy and side effect profile of JAK inhibitor upadacitinib (Rinvoq). This JAK — the third to be approved for rheumatoid arthritis, after tofacitinib (Xeljanz) and baricitinib (Olumiant) — got FDA approved for rheumatoid arthritis earlier this year. Upacitinib works slightly differently from the other available JAKs — it's considered "more selective." Researchers are very interested in seeing, over time, whether there are differences in safety or outcomes compared with other JAKs in the same class.
The ACR meeting included multiple studies that were mostly reassuring, rheumatologist Jean Liew, MD, a senior fellow at the University of Washington, told CreakyJoints. Upa — as doctors call it — was associated with a higher incidence of shingles compared to methotrexate or adalimumab (Humira). "This appears to be a class effect," says Dr. Liew, which means this increased risk also applies other JAKs.
The data also showed that venous thrombosis events, major cardiac events like heart attack or stroke, and malignancy were not increased in patients taking upa compared to the other treatment groups. However, because the medication is still very new to the market, we "need to keep following the study patients for longer because it may take longer to see these types of events," says Dr. Liew.
4. Data on another JAK inhibitor, filgotinib, looks promising for RA. The ACR meeting included multiple phase 3 studies on another JAK inhibitor, filgotinib, which will be seeking FDA approval next year. Studies showed that the drug had a favorable safety and tolerability profile, regardless if it was used alone ("monotherapy") or in conjunction with methotrexate and conventional synthetic DMARDs (csDMARDs), reported MD magazine.
5. Should patients in remission taper RA medication? It wouldn't be an ACR meeting without ample research on tapering, and many of the studies come to similar conclusions: Tapering works for some patients, but many go on to experience flares. In one study, researchers had a group of patients who had been diagnosed with rheumatoid arthritis less than five years earlier and had no swollen joints for at least 12 months while taking a DMARD (about 80 percent on methotrexate). They randomized 78 people to stay on their current DMARD dose and moved 77 to a half-dose of the same medication. Over the next 12 months, 6.4 percent of patients on the stable dose experienced a flare, compared to 24.7 percent of patients moved to a half dose.
The researchers concluded that concluded that continued DMARD therapy with stable doses led to significantly fewer disease activity flares and less frequent joint damage progression on imaging than tapered DMARD treatment — but whether or not to taper needs to be a shared decision between patients and rheumatologists. Read more.
6. Patients doing well on a JAK inhibitor may be able to stop taking methotrexate. Reporting for RheumNow, McMaster University rheumatologist Arthur Lau, MD highlighted research at ACR in which patients who were on the JAK inhibitor tofacitinib (Xeljanz) and methotrexate and had achieved low disease activity were then randomized for 24 weeks to keep taking both medications or to take only tofacitinib. They found that patients reported very little differences in health-related quality of life for mental and physical function between the two groups. If you're able to achieve low disease activity after starting on a JAK inhibitor, you may be able to discontinue methotrexate and maintain good quality of life, Dr. Lau said. "This reassures me that once patients initially do well, they can likely discontinue methotrexate and be likely to well in the future," he says.
7. Scientists are learning more about how to predict who will get RA. A Swedish study from the Karolinska Institute found that people who had anti-cyclic citrullinated protein (anti-CCP) antibodies and inflammation of the tendons (tenosynovitis) at the start of the study were more likely to go on to develop RA over the course of two years. Read more.
8. Asthma or COPD could affect RA risk. You may have already heard that people with rheumatoid arthritis (RA) are more likely to develop the serious lung disease chronic obstructive pulmonary disease (COPD). In 2017, Harvard researchers examined data from the large group of Nurses' Health Study participants and found that women with RA were about 68 percent more likely to develop COPD.
Now, some of the same research team has combined data on 205,153 participants in two waves of the Nurses' Health Study and found that the connection also works the other way: After adjusting for age, women with COPD were almost 2.4 times as likely to develop RA and 2.7 times as likely to develop seropositive RA as women without lung disease. The research suggests that the possibility of RA should be on the minds of physicians when people with lung disease develop joint pain. Read more.
9. 'Bioelectronic medicine' for RA is getting more attention. Stimulating the vagus nerve — which connects the brain to the gut — via an implantable device was safe and well-tolerated in a small pilot study of RA patients who have not responded to biologic therapies, researchers reported at ACR. They also noted reduced signs and symptoms of RA in a meaningful number of patients and plan on conducting larger trials in the future. Read more here about vagus nerve stimulation technology in the management of hard-to-treat rheumatoid arthritis.
10. A new type of RA medication — a BTK inhibitor — did well in a phase 2 trial for RA. Bruton's tyrosine kinase (BTK) plays a role in certain parts of the immune system, such as B cells, that affect inflammation. An oral drug that inhibits BTK — fenebrutinib — was modestly effective for treating rheumatoid arthritis (RA) and apparently safe, MedPage Today reported from ACR. BTK inhibition may be a growing area of research in treating rheumatic diseases.
11. RA may occur in different 'disease patterns' that could affect patient care. An interesting study from researchers at the Rosalind Franklin University of Medicine and Science and Mayo Clinic sought to better understand the range of the course of RA disease. They surveyed more than 900 patients and identified several distinct disease patterns: 30 percent of patients reported constant symptoms that get worse over time, 29 percent have symptoms that come and go and get worse over time, 24 percent have symptoms that come and go and don't get worse over time, 15 percent had constant symptoms that did not change, and 2 percent reported being in remission with minimal symptoms.
12. RA patients can accurately do their own joint counts. Monitoring the number of joints that are tender and swollen is an important way that rheumatologists track patients' progress. Researchers in New Zealand found that when patients were given the ability to do their own joint counts via a mobile app, their ratings were very close to those of their rheumatologist, which could help doctors keep better track of patients between appointments, especially among people who live far away from their health care provider.
13. Seropositive patients have benefited more from RA treatment breakthroughs than seronegative patients. A study from Leiden University Medical Center looked at differences in disease activity and RA patients achieving remission among those who were anti-CCP positive versus negative. They found that ACPA-negative rheumatoid arthritis patients have not benefitted as much as ACPA-positive patients from treatment advances over the last 25 years. "This contributes to the sense that greater attention is warranted on the seronegative form of the disease to improve outcomes for these patients," Mayo Clinic rheumatologist John Davis, III, MD, told CreakyJoints.
You Can Participate in Arthritis Research Too
If you are diagnosed with arthritis or another musculoskeletal condition, we encourage you to participate in future studies by joining CreakyJoints' patient research registry, ArthritisPower. ArthritisPower is the first-ever patient-led, patient-centered research registry for joint, bone, and inflammatory skin conditions. Learn more and sign up here.
Keep Reading