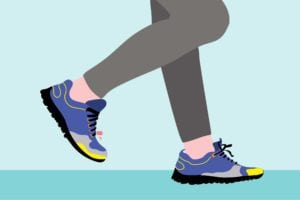 The American College of Rheumatology/Association of Rheumatology Health Professionals Annual Meeting brought a lot of good news and interesting updates for people living with rheumatoid arthritis. The CreakyJoints team was on site at ACR, reviewing studies, attending sessions from top osteoarthritis experts, and chatting with patients and physicians for their take on the most important findings and trends for patients back home.
After sorting through it all, reading updates from other groups covering the meeting, including RheumNow, Medpage Today, Healio, and MD Magazine, and asking our team of advisors to share the insights they really want patients to know about, we curated this guide to osteoarthritis research and trends from ACR you should make sure to be aware of.
For more research breakthroughs from ACR 2019, check out our main guide: 50+ Arthritis Updates That Should Be on Your Radar.
For more specific research on the following conditions, check out our ACR coverage on:
1. New osteoarthritis emphasize exercise and many types of lifestyle changes. Last updated in 2012, new treatment guidelines for osteoarthritis were presented at ACR, though they are still undergoing peer review and will be published sometime in 2020. The guidelines include a comprehensive approach of treatment options with "strong" and "conditional" recommendations that can be mixed and matched for different patients, rather than following a specific hierarchy of "first try this, then try that."
Exercise, in particular, had a strong recommendation for all types of OA. There was a "large and impressive body of evidence in support of exercise in the treatment of arthritis," rheumatologist Sharon Kolasinski, MD, principal investigator for the guideline told the ACR Daily News.
Other changes included conditionally recommending tai chi, yoga, topical and oral NSAIDs, intra-articular steroids, cognitive behavioral therapy, the antidepressant duloxetine, radiofrequency ablation, topical capsaicin, and kinesio taping. The guidelines recommend against using transcutaneous electrical nerve stimulation and supplements glucosamine and chondroitin.
CreakyJoints will provide more coverage of the new OA guidelines after they have gone through peer review and are published.
2. There were mixed results for methotrexate in erosive hand osteoarthritis. Erosive osteoarthritis (OA) of the hands is known for its severe pain and rapid loss of function, characteristic erosions in the joints that create distinctive deformities, along with local signs of inflammation such as swelling, redness, and warmth in the finger joints. Treatment for erosive OA has been limited so many people were eager to see the results of this trial using the disease-modifying drug methotrexate to treat erosive hand OA. The findings were mixed: overall there was no difference in pain reduction between people on MTX and those on a placebo, but the study provided encouraging evidence that MTX could slow erosion in affected joints.
"Although this data shouldn't change clinical practice yet, it does offer some hope of disease modifying therapy for hand osteoarthritis," rheumatologist Paul Sufka, MD, social media editor for the medical journals of the American College of Rheumatology, told CreakyJoints. "We may just need to find ways to identify patients who should be started on this therapy earlier." Read more.
3. Prednisone may help hand OA. Although hand osteoarthritis (OA) is extremely common, treating it can be tricky because the science supporting remedies beyond topical and/or oral pain relievers like ibuprofen or acetaminophen has been limited or conflicting. Dutch researchers presented interesting data that showed six-week treatment with low-dose oral prednisolone led to a substantial improvement of symptoms in patients with painful hand OA and signs of inflammation. "There were significant improvements in hand pain, which therefore improves function," Dr. Sufka reported for RheumNow.
4. More data suggests opioids should not be used to treat OA pain. With lots of people with many different kinds of chronic pain, including various forms of arthritis, taking the powerful drugs, researchers at Tufts Medical Center in Boston stepped back to ask whether opioids actually work to relieve pain and improve life for people with OA. They found that opioids offered only small improvements in pain and the drugs did not help with depression or quality of life. Surprisingly, stronger opioids demonstrated consistently worse pain relief, the researchers reported. Read more.
5. Osteoarthritis comorbidities are serious. Because of the systemic inflammation it causes, rheumatoid arthritis (RA) directly affects more organs than osteoarthritis (OA), but a new study using a national databank suggests that the total-body health impact might be more extensive for those with OA. The prevalence of many health problems in patients with OA was significantly higher than in those with RA, including everything allergies, asthma, cancer, depression, diabetes, and more. "Our data suggest that the burden of having OA in terms of overlapping symptoms and other problems is not negligible in comparison [with RA]," the researchers wrote. Read more.
6. New disease-modifying drug lorecivivint for OA reported preliminary phase 2 results. "There really hasn't been a drug that changes the course of the disease and disease modification in osteoarthritis," Yusuf Yazici, MD, assistant professor at NYU Langone and chief medical officer at Samumed, the developer of lorecivivint, told MD Magazine. "You also should show structural benefit, because that's what the damage is happening in the knee." Initial results showed that patients who got injections in their more painful knee had improved pain and function out to six months and for as long as 12 months in some patients. They've also seen improvement in joint space narrowing as measured by X-rays. More phase 2 and phase 3 trials will be underway throughout next year.
You Can Participate in Arthritis Research Too
If you are diagnosed with arthritis or another musculoskeletal condition, we encourage you to participate in future studies by joining CreakyJoints' patient research registry, ArthritisPower. ArthritisPower is the first-ever patient-led, patient-centered research registry for joint, bone, and inflammatory skin conditions. Learn more and sign up here.
Keep Reading