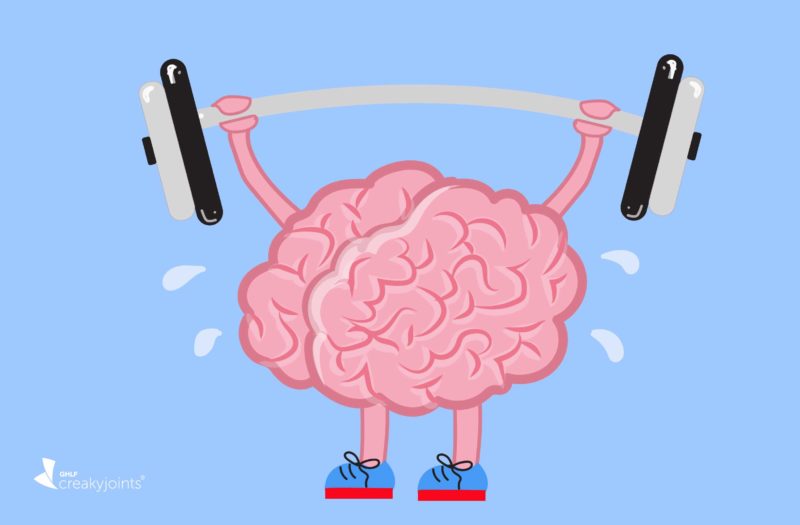 Exercising when your joints hurt might not seem appealing, but health experts generally agree that, in most cases, physical activity is beneficial for people with arthritis. While it's usually safe to try low-impact exercise like walking,swimming, or yoga on your own, new research shows that getting some professional guidance might make all the difference.
In the study, which was published in the journal Clinical Rheumatology, 66 people with rheumatoid arthritis (RA) were randomly assigned to either the standard of care — meaning, a doctor told them it would be wise to exercise — or enrolled in a personalized exercise program. Those in the latter group were given specific guidance based on their "baseline cardiovascular fitness, strength, and perceived ability."
After three months, those assigned to the personalized exercise program were more likely to report less fatigue, have lower levels of C-reactive protein (an inflammatory marker), and have less abdominal obesity (excess weight around the midsection). They also fared better on tests that measured cognitive function.
"This study demonstrates that exercise has a significant and positive impact on cognitive function in RA," the authors concluded. "Furthermore, physical activity is safe and effective in chronic inflammatory joint disease and is recommended as a vital component in the holistic management of these patients."
Although this study was small, it also suggests that signing up for a group program or hiring a personal trainer who has experience working with people with arthritis might be a worthwhile investment.
To get started, check out:
Found This Study Interesting? Get Involved
If you are diagnosed with arthritis or another musculoskeletal condition, we encourage you to participate in future studies by joining CreakyJoints' patient research registry, ArthritisPower. ArthritisPower is the first-ever patient-led, patient-centered research registry for joint, bone, and inflammatory skin conditions. Learn more and sign up here.
Azeez M, et al. Benefits of exercise in patients with rheumatoid arthritis: a randomized controlled trial of a patient-specific exercise programme. Clinical Rheumatology. June 2020. Doi: https://doi.org/10.1007/s10067-020-04937-4.