If we could give a theme to the 2018 American College of Rheumatology/Association of Rheumatology Health Professionals (ACR/ARHP) Annual Meeting, it would be this: patient perspectives matter.
During typical ACR meetings, thousands of abstracts — or preliminary research studies — are presented by doctors and other health care professionals. This year's meeting was the first one to include a patient poster track, where patients shared their perspectives about adaptations they developed with their health care team that have improved their health. A patient who overcame a life-threatening illness gave the conference's opening lecture about resilience.
And nearly every doctor, researcher, or health care provider CreakyJoints spoke to throughout the conference was excited about the growth of patient-reported outcomes and the recognition that sharing research findings with patients back home was of the utmost importance.
Here's a look at the top findings and learnings we took away from the conference.
Raising Awareness and Shortening Time to Diagnosis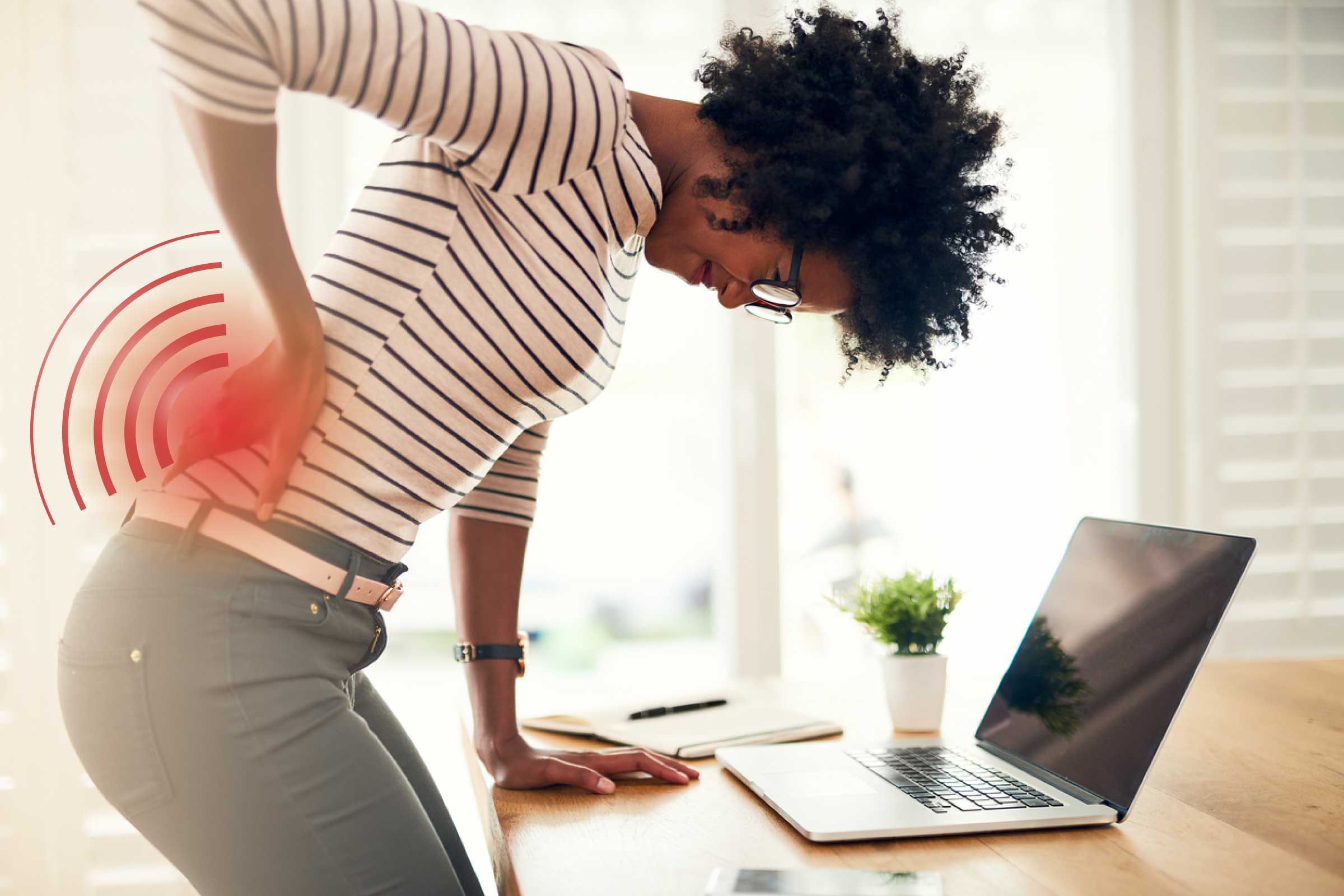 1. We have to make ankylosing spondylitis a household word. "Until everybody out there knows what this disease is, we're not going to make any progress," Hillary Norton, MD, a rheumatologist with AS, told CreakyJoints during our Faceboook Live broadcast from ACR. "We've been really targeting the medical community, but everybody has to know that when they develop back pain, especially back pain at night, that it could be a treatable chronic disease." Watch more of Dr. Norton's interview.
2. Psoriatic arthritis is not just RA with skin involvement. "We're identifying more and more differences between psoriatic arthritis and rheumatoid arthritis," Alexis Ogdie, MD, director of the Penn Psoriatic Arthritis Clinic in Philadelphia, told CreakyJoints during our ACR Facebook Live. Watch more of our discussion about psoriatic arthritis.
3. Certain factors can delay getting diagnosed with axial spondyloarthritis even more than it already takes. Two of these include being a woman and testing negative for HLA-B27. Here are the other two big ones to know about.
4. Doctors will be better able to predict which high-risk people will go on to have rheumatoid arthritis. New Dutch research has found a way to tell which people who have antibodies indicative of RA but not clinically evident inflammation will go on to develop active disease. In the future, doctors may be able to use these blood tests to intervene with medication earlier in very high-risk people and possibly prevent the development of full-blown RA.
5. There's no reason to suffer with gout. "Gout is one of the few diseases we have in rheumatology where we can actually use a drug that essentially leads to a cure," Kenneth Saag, MD, director of The Center of Research Translation in Gout and Hyperuricemia at the University of Alabama-Birmingham School of Medicine, told CreakyJoints during an ACR interview. "There's lots of treatment options, we have different medicines that can be used, and taking those medicines appropriately and in collaboration with your health care provider can lead to a beneficial outcome."
6. Osteoarthritis can be a serious disease. In some patients, osteoarthritis (OA) can be progressive, and being in chronic pain can have implications on blood pressure and other factors that impact your overall health and lifespan, Lee Simon, MD, a rheumatologist in Boston, told us during a CreakyJoints Facebook Live segment. Watch the interview for more updates on OA treatment.
7. Untreated or undertreated disease can shorten your life, according to Sacramento rheumatologist Doug Roberts, MD, during a CreakyJoints Facebook Live segment. Here's how he puts treatment side effects in context for patients.
8. Educating primary care docs about inflammatory arthritis symptoms is critically important, especially around the world. During an ACR interview with Pakistan rheumatologist Saira Khan, CreakyJoints learned that Pakistan has 200 million people and only 55 trained rheumatologists. To help improve access to care and get patients diagnosed sooner, Dr. Khan recently started an online training program for general medicine practitioners. "I have about 50 general practitioners in my online course that I'm trying to teach  as much as possible," she explains. "They need to be able to recognize the disease factors and start initial treatment and at least know where to refer the patient."
Medication Updates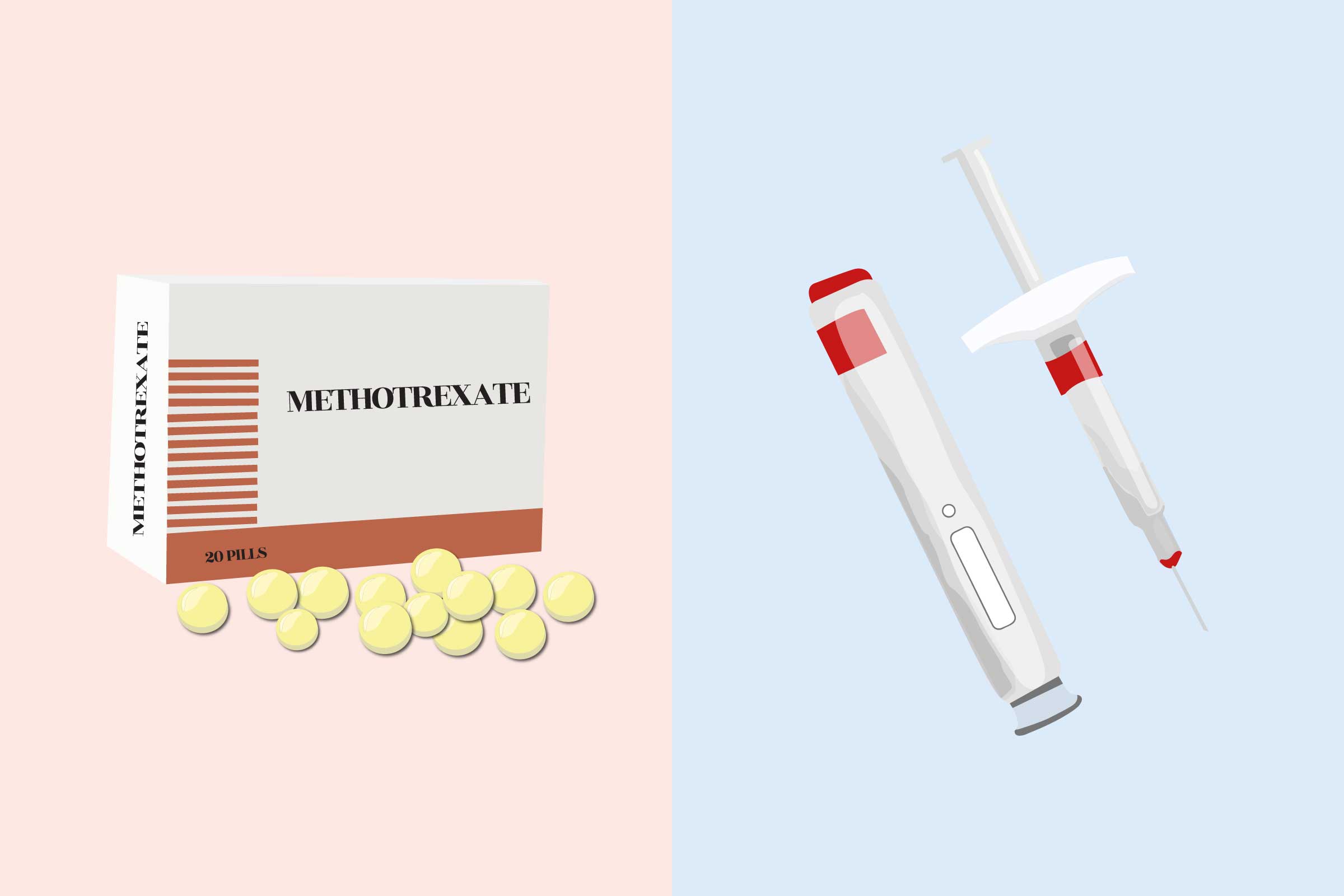 9. A new JAK inhibitor beat Humira in trials of rheumatoid arthritis patients. In a phase III trial, 1,629 patients with active rheumatoid arthritis (RA) — despite treatment with methotrexate — were randomized to receive either a placebo, the TNF inhibitor adalimumab (Humira), or the JAK inhibitor upadacitinib (which is an oral pill instead of an injection). The results: A 20 percent response based on ACR criteria was achieved by 70.5 percent of people given the JAK inhibitor, by 63 percent of those given adalimumab, and by 36.4 percent of those on a placebo. What's more, 28.7 percent of those on upadacitinib achieved remission after 12 weeks, compared with 18 percent of patients on adalimumab. Read more about the results here.
10. JAK inhibitors might also be big for psoriatic arthritis. The JAK1 inhibitor filgotinib had promising results for treating psoriatic arthritis (PsA), according to a randomized phase II proof-of-concept study. Researchers randomized people with PsA who had not responded to conventional disease-modifying antirheumatic drugs (DMARDs) to take either the new oral drug filgotinib or a placebo. After 16 weeks, 20 percent improvements on standard criteria were seen in 80 percent of people on the JAK inhibitor compared with just 33.3 percent of those on the placebo. Study author Philip J. Mease, MD, of the University of Washington in Seattle, called the results a "promising first step," MedPage Today reported.
11. A new drug for osteoarthritis knee and hip pain may be a gamechanger when it gets approved. If tanezumab garners FDA approval, it will become the first in a new class of medications called nerve growth factor (NGF) inhibitors. In addition to knee and hip pain, tanezumab is also being studied for its potential to treat chronic low back pain and cancer-related pain. Learn more about the promising study results.
12. Ankylosing spondyltitis patients who weren't doing well on TNFi therapy responded well to ixekizumab (Taltz). TNF inhibitors are recommended for AS that doesn't respond to NSAID pain relievers, but 30 to 40 percent of people still don't achieve disease control with those drugs, according to MedPage Today. So researchers randomized these non-improving patients to either a placebo or ixekizumab (Taltz), which targets a different immune system protein (IL-17) than TNFi drugs. After four months, just 12.5 percent of patients who got the placebo had a 40 percent improvement based on standard criteria, compared with 30.6 percent of patients who received ixekizumab. Researchers think this study could lead to an FDA approval for this indication. Read more about the findings here.
13. A drug that targets both IL-17A and IL-17F may be particularly effective in treating psoriatic arthritis. As MedPage Today reported, the biologic bimekizumab, which neutralizes both interleukin (IL)-17A and 17F, was effective for both musculoskeletal and skin outcomes in psoriatic arthritis (PsA) in a phase IIb study. MedPage noted that one prominent rheumatologist found the results "astonishing."
14. There's a new promising biologic for people lupus. The drug ustekinumab (Stelara) showed lasting benefits for systemic lupus erythematosus (SLE) through one year and may offer a new therapeutic option for lupus patients. The last agent to be approved for use in SLE was belimumab (Benlysta) in 2011, and that was the first drug to be approved in half a century, reports MedPage Today.
15. Psoriatic arthritis patients may do as well with etanercept alone instead of with methotrexate. In a new study, patients were randomly assigned to one of three groups: etanercept injections plus oral methotrexate; etanercept only, along with an oral placebo pill; or methotrexate only, along with a placebo injection. At week 48, members of the etanercept only group and the combination drug group fared equally well. Learn more about what the results could mean for you.
Improving Outcomes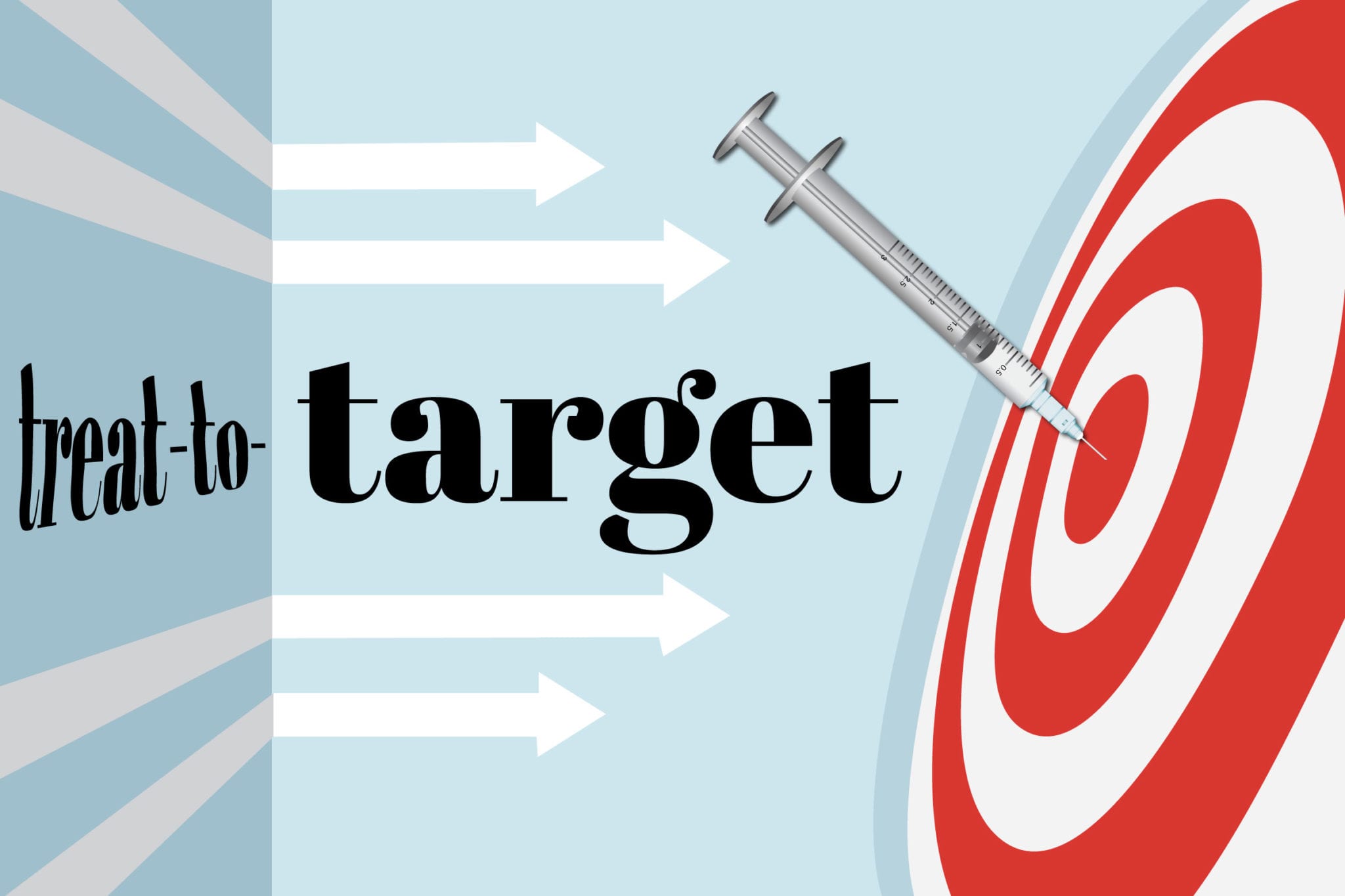 16. 'Treat-to-target' isn't happening in RA as often as it should. About half of patients with moderate or high disease activity didn't receive any change in their treatment plan over the course of year. If you're experiencing high disease activity and your doctor doesn't suggest changing your medication, don't be afraid to bring it up and show them this research.
17. It's probably safe to taper biologics if your disease activity gets low. Belgian researchers followed 332 RA patients who had been taking a biologic drug for at least one year. Of those, 140 patients ended up achieving low disease activity or remission and were advised to taper their dose of biologic (bDMARD) medication. Another 192 patients continued receiving their regular dose. Among the group who had tapered their medication, disease activity remained low. See what else the study authors learned.
18. A new tool may make it easier to assess the risks and benefits of a given arthritis medication. Right now, a drug's benefits are reported separately from its side effects in clinical trials, which makes it hard for patients to gauge how they'll feel overall while taking it. This new tool is trying to change that.
19. Gout is best managed with uric acid-lowering medications, but many patients still have misconceptions about this. In a survey of gout patients, 82 percent said they incorrectly believe that you can best manage gout with diet changes. Here's what else patients still need to learn.
20. These factors may explain why certain rheumatoid arthritis patients don't achieve remission. Canadian researchers followed a group of 1,628 adults with active disease. At the one-year mark after diagnosis, 44 percent of women and 36 percent of men still had not gone into remission, and four key issues seemed to play a role in why: obesity, smoking, methotrexate use, and levels of inflammation at diagnosis. Read more about the results here.
21. There are new treatment guidelines for axial spondyloarthritis. And the last guidelines were published in 2015, which goes to show how quickly innovation in this area is advancing. The updated guidelines include recommendations on whether or not to use treat-to-target strategy, MRI to track disease progression, and traditional DMARDs with TNF inhibitors.
22. New reproductive guidelines for arthritis patients will help people make better family planning decisions. "The issue of pregnancy has become of increasing interest to rheumatologists and our patients over the years, especially because patients with rheumatic diseases are able to safely pursue pregnancy more often now than in the past," says Lisa R. Sammaritano, MD, associate professor of clinical medicine at Hospital for Special Surgery-Weill Cornell Medicine in New York City. The guidelines, which are still currently a draft and will be published publicly when complete, aim to help rheumatologists help their patients make choices about safe contraception, fertility issues, or safe medication use during pregnancy or breastfeeding.
23. Lowering uric acid levels in gout patients can be lifesaving. A 'treat-to-target' approach that keeps levels lower than 6 mg/dL was associated with a significantly lower risk of death. Find out more.
24. Various joints to respond to medications differently. "Why does a knee respond before an ankle, or a knee before a hip? It actually has to do with the fact that the cells may actually do processes differently, and may need different doses of the medication, so that's why it may take more time for that joint to respond," Brandi Stevens, MD, an Indiana University Health rheumatologist, told CreakyJoints during an ACR interview. Research in this area could help tailor the medications patients receive depending on which joints are affected.
25. Taking safe arthritis drugs is often better while you're pregnant than not taking any medications at all. Many women think that it's safer for their unborn baby if they stop all their medicines during pregnancy. "But our data suggest that often they're actually not doing something safer for their baby," says rheumatologist Megan Clowse, MD, associate professor of medicine, rheumatology, and immunology at Duke University. "We know that babies do best if they're delivered right around their due date, or a couple week before their due date, but if you have really active rheumatoid arthritis, you're at much higher chance of having a baby that's born a month or two before their due date." Keeping your disease under good control with medicines that are compatible with pregnancy is the key to a healthy baby, Dr. Clowse told CreakyJoints during an ACR interview.
26. Surgery might not be necessary for a torn meniscus. Researchers at Brigham and Women's Hospital and Harvard Medical School in Boston followed 351 patients who had a meniscal tear as well as signs of OA on an X-ray or MRI. They randomly assigned one group to physical therapy, one to surgery (arthroscopic partial meniscectomy), and a third group to physical therapy followed by surgery. Five years later, reports of pain were very similar in each of the three groups. Read more about why you might be better off avoiding or delaying surgery.
Promoting Wellness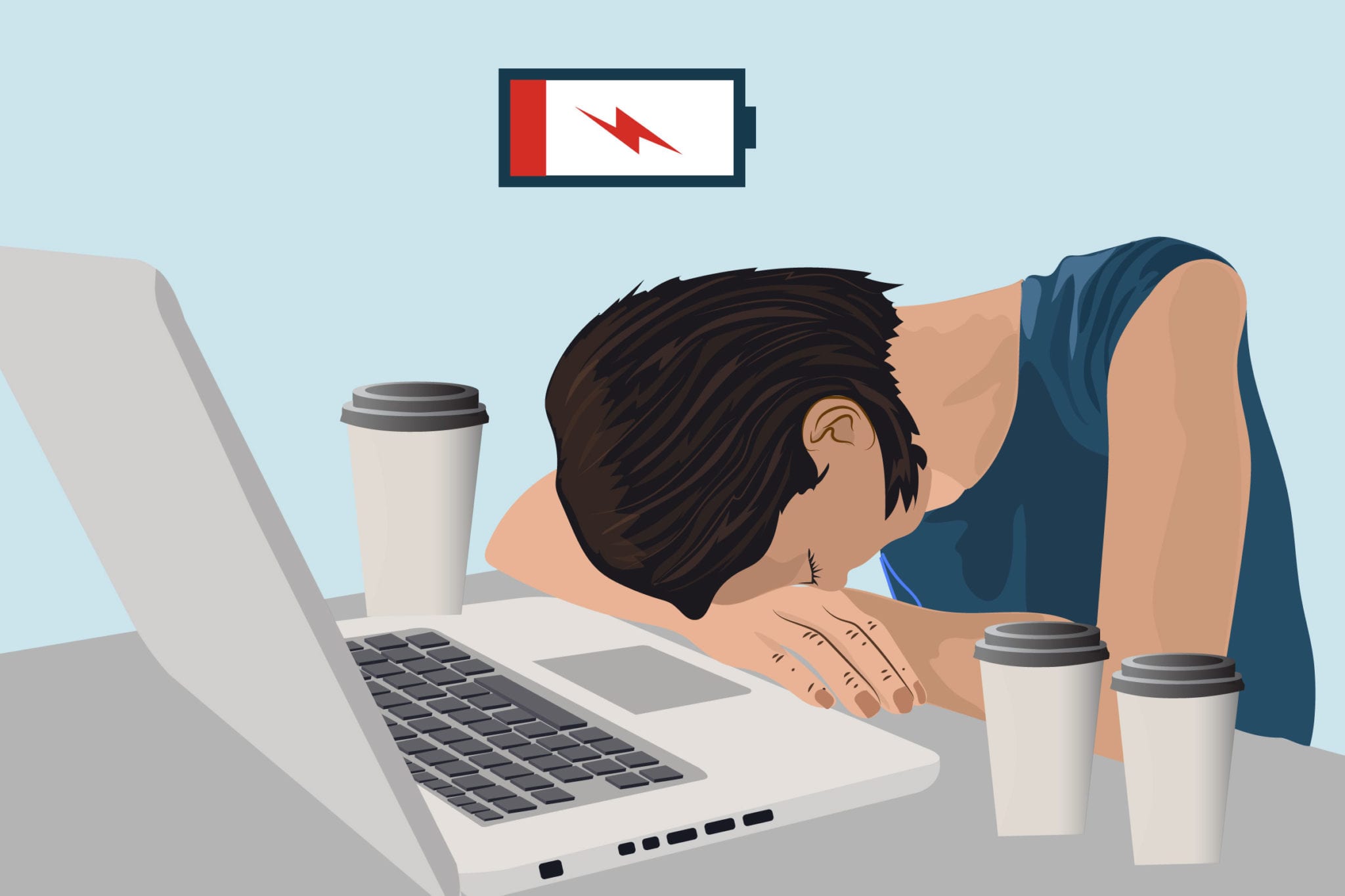 27. Fatigue is a problem for more than 80 percent of people with arthritis. Ask anyone with arthritis about fatigue and chances are they'll agree it has a significant impact on their daily lives. Now a new study confirms the magnitude and prevalence of this symptom. Read more about the study findings.
28. A stronger flu shot might be better for people with rheumatoid arthritis. After Canadian researchers randomly assigned RA patients to receive either the standard flu vaccine or a high-dose option, they learned that those who were given the high-dose shot developed much higher levels of flu antibodies in their blood, which indicates a stronger immune response and better protection against catching the flu. Learn more here.
29. Mindfulness is becoming a more important part of disease management. "There's been some really interesting stuff here [at ACR] pointing out the critical role that mindfulness techniques play in providing for total management of our patients with arthritis," says Australian rheumatologist Stephen Hall, MD, during an interview with CreakyJoints. As doctors have been armed with more and more medication options to treat arthritis, he acknowledged that the pendulum needs to swing back to include a fuller picture of treatment options, including non-pharmacological. "It's been a long time coming … and that's a good thing."
30. Weight loss and exercise can have a dramatic impact on osteoarthritis (OA). According to Stephen P. Messier, PhD, professor and director of the J.B. Snow Biomechanics Laboratory at Wake Forest University, people who use NSAID pain relievers can expect approximately a 30 percent reduction in pain; however, weight loss and moderate exercise can reduce pain by 30 to 50 percent.
31. Doctors are talking about sex and arthritis. "There are a lot of different diseases we treat that can impact the sexual health of our patients," Julie Schwartzman-Morris, MD, an associate professor in the division of rheumatology at the Donald and Barbara Zucker School of Medicine at Hofstra/Northwell in Great Neck, New York, told the ACR Daily News. "Sometimes the treatments themselves can cause sexual problems. So even if they are getting better from their disease, their sexual health may still be impacted and we need to be able to address that." She gave a lecture aimed at helping providers learn how to talk to patients about their sexual health.
32. Managing your disease activity can have a big impact on your work life. A survey of RA patients found that those with high disease activity missed an average of 6.1 days of work over a three-month period, while those without high disease activity missed only 3.8 days on average. Here's how flexibility in the office played a role.
33. Weather does seem to affect your joint pain. One study that compared patients' self-reported disease activity (including pain interference, fatigue, and physical function) with various weather parameters (including temperature, humidity, and barometric pressure) found there was a statistically significant correlation between weather patterns and peoples' self-reported symptoms, but it wasn't a very strong one. Find out what doctors plan to study next.
34. Rheumatoid arthritis may increase the risk of memory problems, but daily exercise can help. Find out how much (or, rather, how little) you need to exercise each day to have an impact.
Treating Comorbid Conditions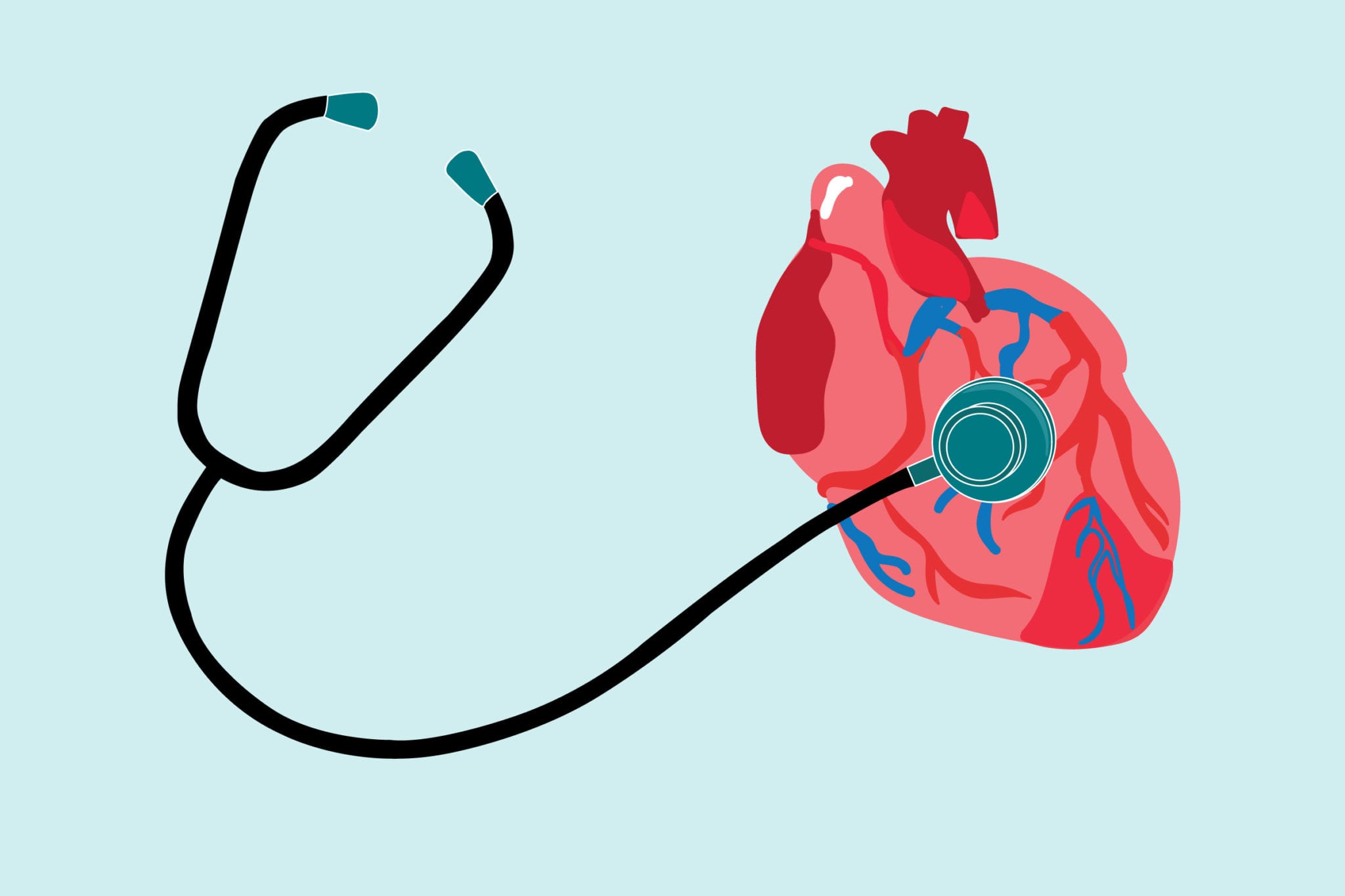 35. The right mix of medications can have an impact on your heart health. "One of the things that really is high on the radar screen in rheumatology is that inflammation causes heart attack and stroke at a higher rate. That's in fact one of the reasons we want people to have better control of their inflammation," University of Alabama-Birmingham rheumatologist Jeffrey Curtis, MD, who is also a co-principal investigator of our ArthritisPower research registry, told CreakyJoints during an ACR interview. His research found that people who take methotrexate in addition to biologic drugs for their arthritis have a lower rate of heart attack and stroke — 23 percent lower on average, depending on the biologic taken — than those taking the biologic drug alone.
36. Don't be surprised if your rheumatologist starts asking about your mental health. "It is fairly common to encounter psychiatric disease in the clinical care of patients with rheumatic disease," Daniel Albert, MD, professor of medicine and pediatrics at the Geisel School of Medicine at Dartmouth, told the ACR Daily News. He spoke at a session aimed to help rheumatologists recognize mental health disorders in patients. "We don't want [rheumatologists] ignoring depression and other remediable psychiatric conditions."
37. You might have fibromyalgia (and not know it). Up to 10 percent of all rheumatology patients have fibromyalgia, and there can be significant overlap with rheumatoid arthritis, osteoarthritis, lupus, and other rheumatologic diseases. While exercise, improved sleep, and mental health awareness are mainstays of effective management, new research suggests that transcutaneous electrical nerve stimulation (TENS) can also help. Pain medication should be the last resort, says Kristine Phillips, MD, PhD, associate professor of medicine at Vanderbilt University Medical Center.
38. The type of arthritis you have can affect your mental health differently. In one study based on data from a Philadelphia rheumatology clinic, patients with psoriatic arthritis were more likely to report higher levels of depression than those with rheumatoid arthritis. Learn more about the findings here.
39. "Antiphospholipid" antibodies in your blood increase your heart attack risk. Here's why a new study may change the prevailing guidelines for the investigation and treatment of heart attacks.
Preventing Disease Before It Starts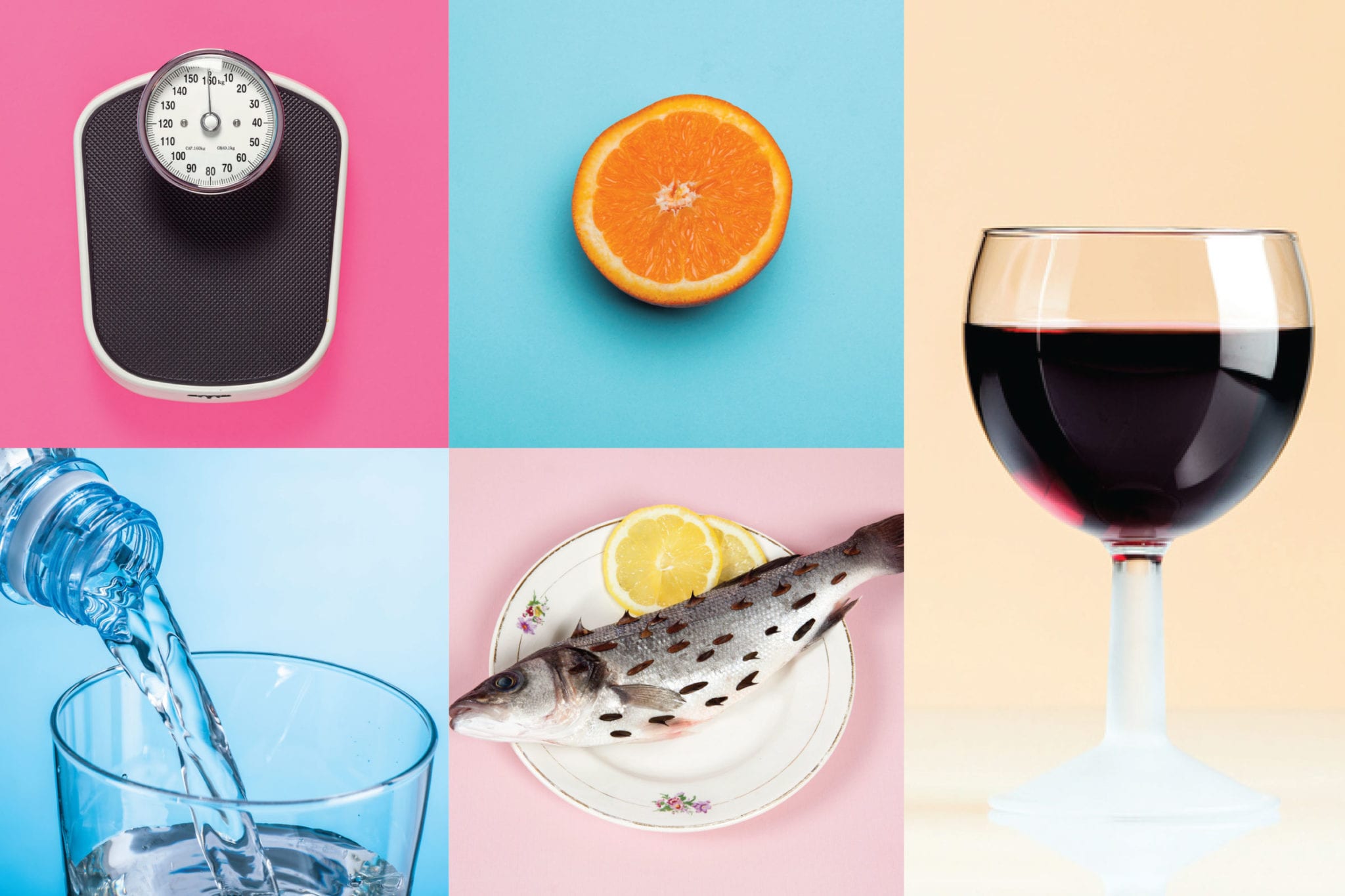 40.  You can prevent gout with five key lifestyle changes. Having a low body mass index (BMI), following a DASH-style diet, avoiding alcohol consumption, and these risk factors account for 70 percent of gout cases, research found.
41. A new genetic test can predict who's likely to get ankylosing spondylitis. While some diseases are strongly linked to a single mutation, more often there are many mutations that have been tied to a slight increased risk of a specific disease. Put them all together in a genetic risk score and you get a much better indication of who has or will eventually develop a condition. Here's what doctors learned when it comes to the genetics of ankylosing spondylitis.
42. People with psoriasis may be able to prevent also developing psoriatic arthritis, and avoiding weight gain and excessive alcohol intake are two key ways. Find out what else helps.
43. Antibiotic use may affect the development of inflammatory arthritic disease. Overuse of antibiotics may be contributing to an obesity pandemic as well as increase in chronic illnesses such as gastroesophageal reflux disease, type 1 diabetes, inflammatory bowel disease, asthma and other diseases, according to Martin Blaser, MD, director of the New York University Human Microbiome Program at the NYU School of Medicine, who gave a lecture on the topic at ACR. Dr. Blaser noted at least one study found a connection between antibiotic use among children and an increased risk of developing juvenile idiopathic arthritis. Researchers are continuing to look at the microbiome and its role in immune system function.
44. Childhood trauma can affect your odds of developing lupus. New research found that women who were physically or emotionally abused as children were significantly more likely than those who did not experience this type of trauma to be diagnosed in adulthood with lupus. Inflammation could be the underlying factor.
45. A rheumatologist shortage is forcing a focus on prevention. To address this, practices are going to have to incorporate more types of care providers, including nurse practitioners, physician assistants, chiropractors, dietitians, social workers, and others into patients' health care teams. A shift to preventing disease rather than treating it will also be more of a focus, according to Iain B. McInness, PhD, FRCP, FRSE, FMedSci, professor of rheumatology at the University of Glasgow in the UK.
46. Daily walks can reduce the risk of needing a knee replacement in people with osteoarthritis. But the walking pace mattered.
47. Smoking is an RA risk factor you can control. Compared to women who had never smoked, current smokers were significantly more likely to have been diagnosed with seropositive RA (but not seronegative RA). Find out how quitting helped reduce that risk.
Understanding the Value of Support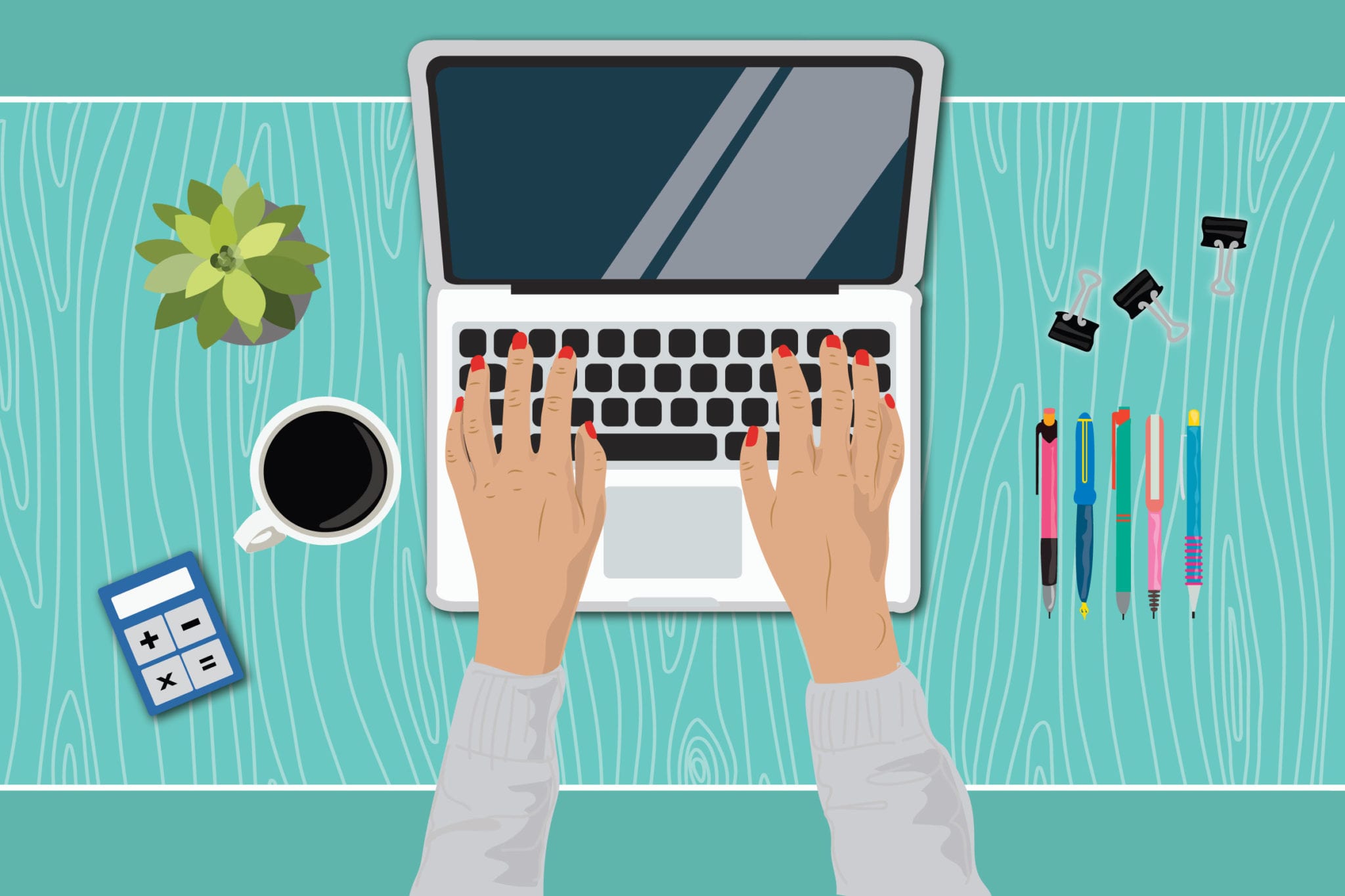 48. Simple support from other patients can really help make day-to-day living easier. While discussing her patient poster on painsomnia, ankylosing spondylitis patient and #SpoonieChat founder Dawn Gibson talked about the importance of using online social networks for support — even, or especially, in the middle of the night when you can't sleep. Watch more of Dawn's interview about coping with painsomnia here.
49. Online patient support systems are incredibly powerful. At ACR, CreakyJoints interviewed Carlene Harrison and Christele Felix,who are cohosts of the online support community #LupusChat. Both women have been living with lupus for years now, and they shared that even seasoned patients who are seemingly adjusted to their diagnosis go through their share of ups and downs. "The cycle of grieving this illness and dealing with it, it continues," says Harrison. "We experience denial along the way, and we experience grief along the way. And so, it's always great to have the support of a couple-hundred people to help you out. The people, you know, have your back, and 24/7 they're there."
50. Cultivating self compassion is key. The role of mental health in disease management came up during many CreakyJoints Facebook Live segments this ACR. "Have some compassion for oneself to realize, maybe you can't do [everything] in one day," says Adena Batterman, LCSW, senior manager of inflammatory arthritis support and education programs at the Hospital for Special Surgery in New York City. "Maybe you're not going to be able to go to your son's soccer game, but you can nurture him in some other way. You're trying your very best with all of these challenges." Watch the interview for more advice about self care.
51. Researchers want to make patients' lives better. At ACR 2018, more than 3,000 abstracts, or preliminary research findings, were presented, and many of them were focused on improving overall quality of life for people living with arthritis and other musculoskeletal diseases. "When you see these posters … you realize, [researchers] are not looking at this as just joints. They're talking about studies in fatigue and brain fog and literally quality of life," says Tiffany Westrich-Robertson, chief executive officer of the International Foundation for Autoimmune and Autoinflammatory Arthritis, a fellow nonprofit patient advocacy group. "There are thousands of people here who are doing amazing things to improve our quality of life. So don't be discouraged because the research is there and it's big."