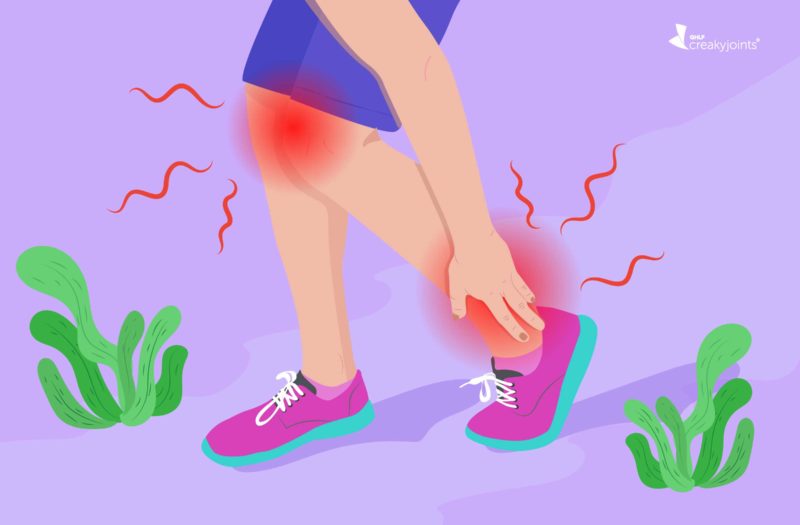 Gout, an inflammatory form of arthritis, is well-known for causing joint pain — especially in the big toe. But the impact of this disease may go beyond the joint itself and also include entheses in the legs or feet, a new study finds.
Entheses are the areas where tendons or ligaments attach to bone. Many people with axial spondyloarthritis (axSpA) or psoriatic arthritis have enthesitis, which is an inflammation of the entheses. But people with other types of arthritis sometimes develop this problem too, and emerging research suggests that gout patients may frequently be among them.
In a new study, presented at the European E-Congress of Rheumatology 2020, held virtually by the European League Against Rheumatism (EULAR), Chinese researchers used ultrasounds to find out just how common entheses abnormalities are among gout patients.
Ultrasounds were conducted on a small group of gout patients who were in the midst of a gout flare. Out of 31 participants, 22 had an abnormality in at least one enthesis — most often in the area where the quadriceps tendon connects to the patella in the knee.
"Our study identifies that lower extremity entheseal involvement is a missing target in the evaluation of patients with acute gout attack," the authors concluded." [Ultrasound] plays a key role in the assessment of both clinical and subclinical enthesitis in gout patients."
"People with gout who get pain and swelling in the Achilles' tendon, for example, may think it's a tendon strain or other tendon injury, but there is a good chance it is a gout flare and will respond to gout treatment," says Theodore R. Fields, MD, a rheumatologist at Hospital for Special Surgery in New York City. Read more here about common gout misdiagnoses.
Found This Study Interesting? Get Involved
If you are diagnosed with arthritis or another musculoskeletal condition, we encourage you to participate in future studies by joining CreakyJoints' patient research registry, ArthritisPower. ArthritisPower is the first-ever patient-led, patient-centered research registry for joint, bone, and inflammatory skin conditions. Learn more and sign up here.
Cao H, et al. What Is Lower Extremity Entheseal Involvement in Acute Gout Attack? An Ultrasound Study. Annals of the Rheumatic Diseases. Volume 79, Supplement 1. 2020.
Interview with Theodore R. Fields, MD, a rheumatologist at Hospital for Special Surgery in New York City