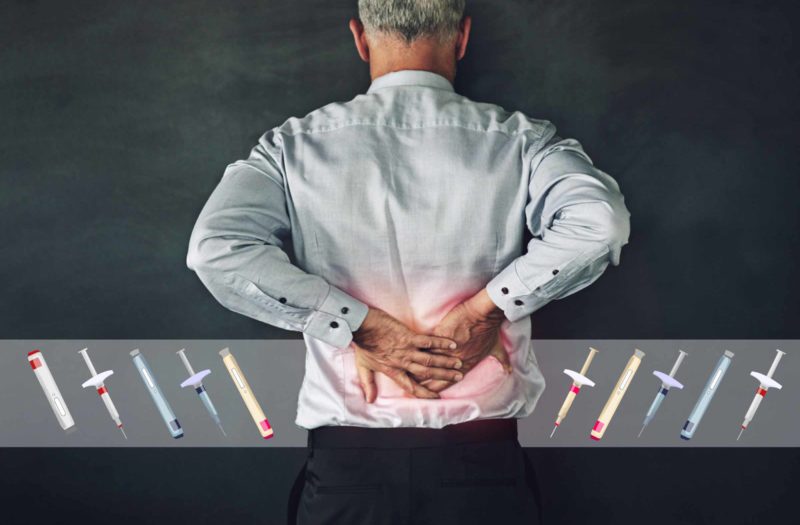 If you've been diagnosed with ankylosing spondylitis (AS), you know that this form of inflammatory arthritis causes back pain can lead to long-term damage to joints in your spine. There's also a good chance you're taking a type of medication called a TNF inhibitor biologic, as drugs in this class are believed to ease pain and inflammation as well as slow the progression of the disease for people with AS, though most studies have only looked at their efficacy in the short term.
Thanks to a new study, published in the journal Annals of the Rheumatic Diseases, there's good evidence that these drugs really do protect against joint damage that would otherwise occur over many years.
Researchers analyzed data on AS patients were treated in South Korea between 2001 and 2018. They focused in on patients who had used a TNF inhibitor at any point during that time period. They were then able to examine "time intervals" of TNF use and non-use in 338 patients to see how these drugs impacted their disease activity (based on modified Stoke Ankylosing Spondylitis Spinal Scores, or mSASSS).
"The aim of the study was to investigate whether long-term treatment with TNFis can reduce radiographic progression in patients with ankylosing spondylitis using 18-year longitudinal real-world data," the authors wrote. "Compared with treatment without TNFis, treatment with TNFis slowed radiologic progression significantly."
TNF inhibitors that are FDA-approved to treat AS include:
Adalimumab (Humira)
Certolizumab pegol (Cimzia)
Etanercept (Enbrel)
Golimumab (Simponi)
Infliximab (Remicade)
Track Your Ankylosing Spondylitis Medications with ArthritisPower
Join CreakyJoints' patient-centered research registry and log your medications to track side effects and impact on disease activity. Learn more and sign up here.
Koo BS, et al. Tumour Necrosis Factor Inhibitors Slow Radiographic Progression in Patients With Ankylosing Spondylitis: 18-Year Real-World Evidence. Annals of the Rheumatic Diseases. July 2020. doi: http://dx.doi.org/10.1136/annrheumdis-2019-216741.