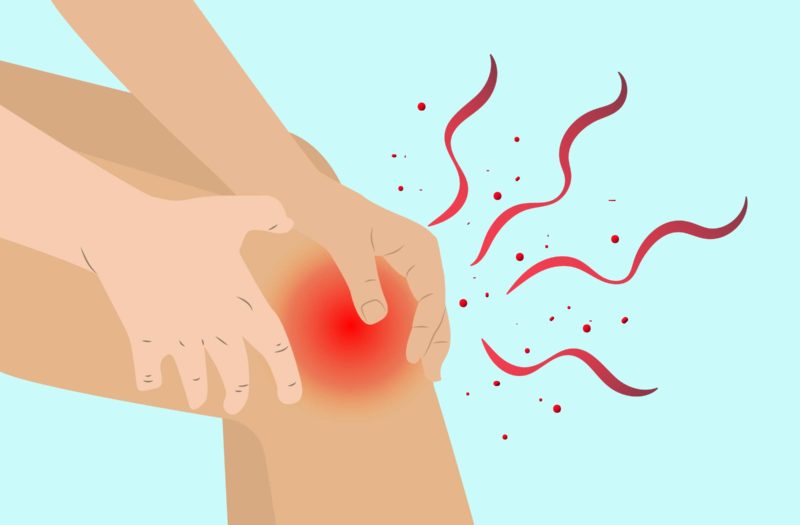 Osteoarthritis (OA), a "wear-and-tear" condition in which the cartilage that cushions joints breaks down over time, is the most common type of arthritis. Despite how prevalent OA is — and how painful and disabling it can be — few good treatments are available. The most commonly recommended remedies include pain relievers like non-steroidal anti-inflammatory drugs (NSAIDs), which address the discomfort of OA but don't do anything to tackle the underlying problem. The findings of a new study, published in the Annals of Internal Medicine might change that.
The research involved analyzing data from the previously conducted CANTOS (Canakinumab Anti-Inflammatory Thrombosis Outcomes Study) trial.
The original purpose of CANTOS was to determine whether heart attack survivors with high levels of inflammation could reduce their risk of having another serious cardiovascular event by taking the biologic medications canakinumab (Ilaris).  Canakinumab inhibits an immune system protein called interleukin-1 (IL-1) and is FDA-approved to treat systemic juvenile idiopathic arthritis. CANTOS determined that canakinumab users were less likely to have another cardiovascular event compared to those who got a placebo.)
The new study, led by researchers Matthias Schieker, MD, and Philip G. Conaghan, MD, took the same group of more than 10,000 CANTOS participants and homed in on 1,569 of them who had a history of osteoarthritis. They then examined total hip replacement (THR) and total knee replacement (TKR) surgery rates among the group, and found that members of the canakinumab group were far less likely to have required either of those invasive procedures.
"Given the exploratory results presented here from a large-scale, placebo-controlled treatment trial using the end point of surgical joint replacement, we believe further investigation of IL-1 inhibition, especially in osteoarthritis patient populations with chronic systemic inflammation, is warranted," the authors wrote. "This research is particularly relevant because large joint osteoarthritis is an increasingly common disorder with few effective and tolerated therapies other than joint replacement surgery, and for which no precision medicine structure-modifying drugs are currently available."
In an accompanying editorial, Nancy Lane, MD, and David Felson, MD, MPH, described the new findings as "unexpected and exciting" and agreed that additional examination of IL-1 inhibitors for possible treatment of osteoarthritis is warranted.
Not Sure What's Causing Your Pain?
Check out PainSpot, our pain locator tool. Answer a few simple questions about what hurts and discover possible conditions that could be causing it. Start your PainSpot quiz.