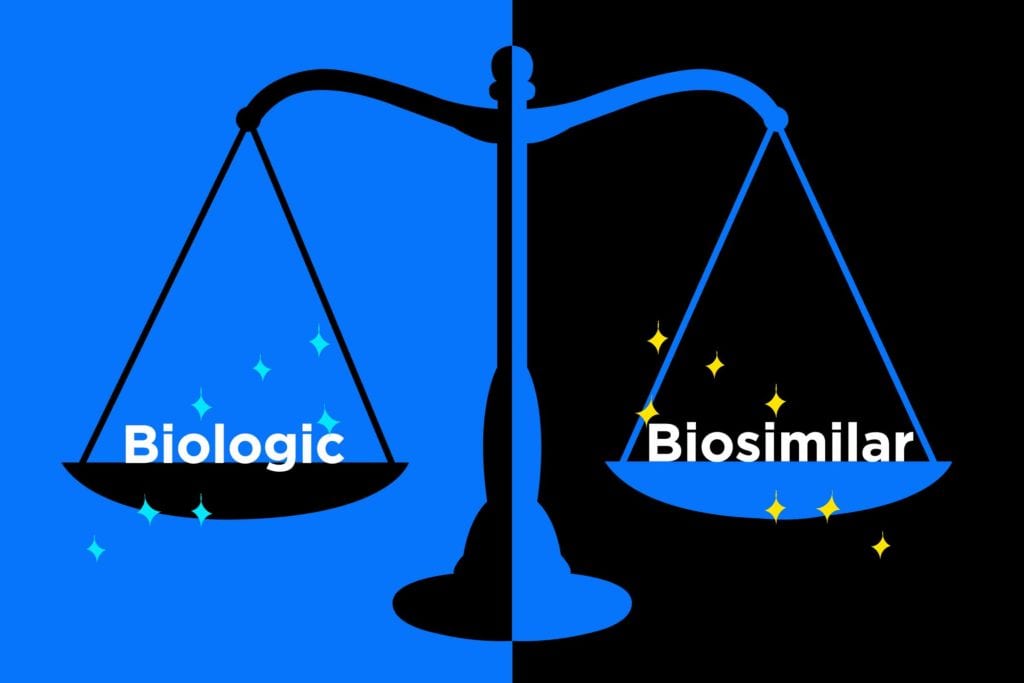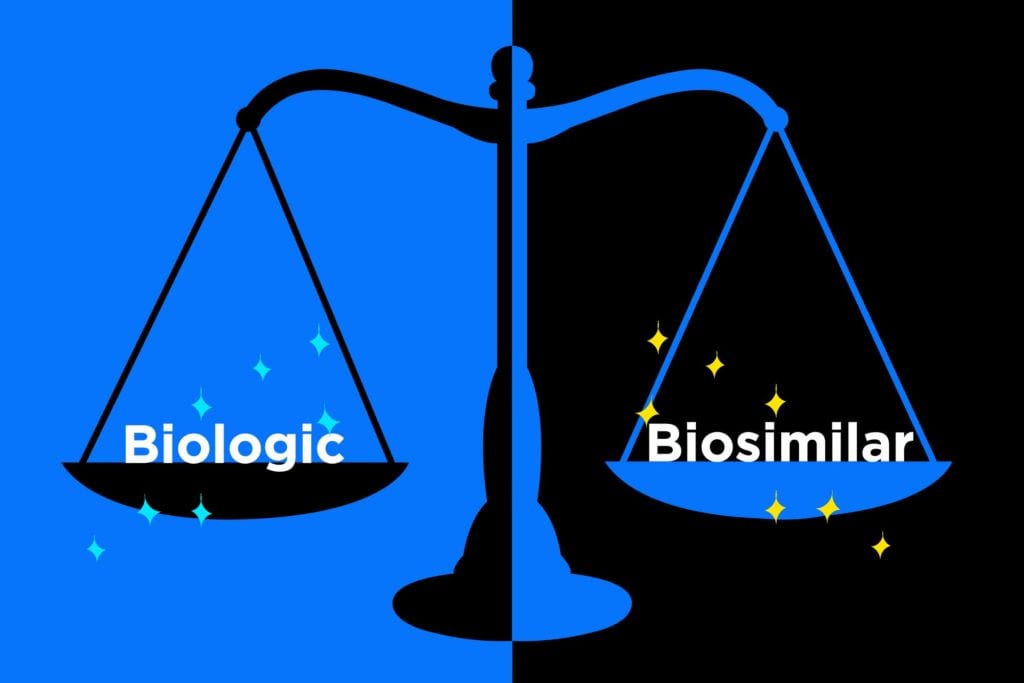 Biologic drugs have helped many patients with inflammatory bowel disease (IBD). Although the way these drugs are manufactured makes creating generic equivalents impossible, scientists have come pretty close. They've invented a number of biosimilar drugs, which, according to the FDA, must be "highly similar to the reference product."
The thought is that biosimilars might one day help lower health care costs for patients if the drugs become more widely available and if insurance companies start passing on potential cost savings to patients directly. (You can read more about these issues in our biosimilar patient guidelines.)
One ongoing concern about biosimilars has to do with switching between a biologic and a biosimilar, or vice versa.
There's evidence showing that switching from an originator biologic drug to a biosimilar is perfectly safe, and many patients are happy with the stand-in. Others, of course, end up returning to the original drug, yet little has been known about whether switching back is equally safe. 
A new study, published in Clinical Gastroenterology and Hepatology, says that it is.
The study involved 174 patients with IBD (Crohn's disease or ulcerative colitis) in Hungary who were taking CT-P13, which is a biosimilar for Remicade (infliximab). Due to financial reasons (changes in reimbursement policy), these patients were forced to switch back to Remicade in 2017, even if they were faring well on the biosimilar.
The study authors evaluated data on these patients before they switched back to Remicade, right at the time of switched, and 16 and 24 weeks later and found that their disease activity remained stable. "No significant changes were observed in remission, trough levels, or antidrug antibodies in patients switched from the biosimilar to Remicade," they concluded.
Benjamin H. Click, MD, of the Cleveland Clinic, told MedPage Today that these findings may soon prove useful for patients in the U.S.
"Patients may be faced with different formularies or coverage plans, and switching to and from biosimilars will likely become a practical reality in the near future. Understanding the implications of switching is critical to providing high-quality care for IBD patients while reducing health care costs in America."
Keep Reading