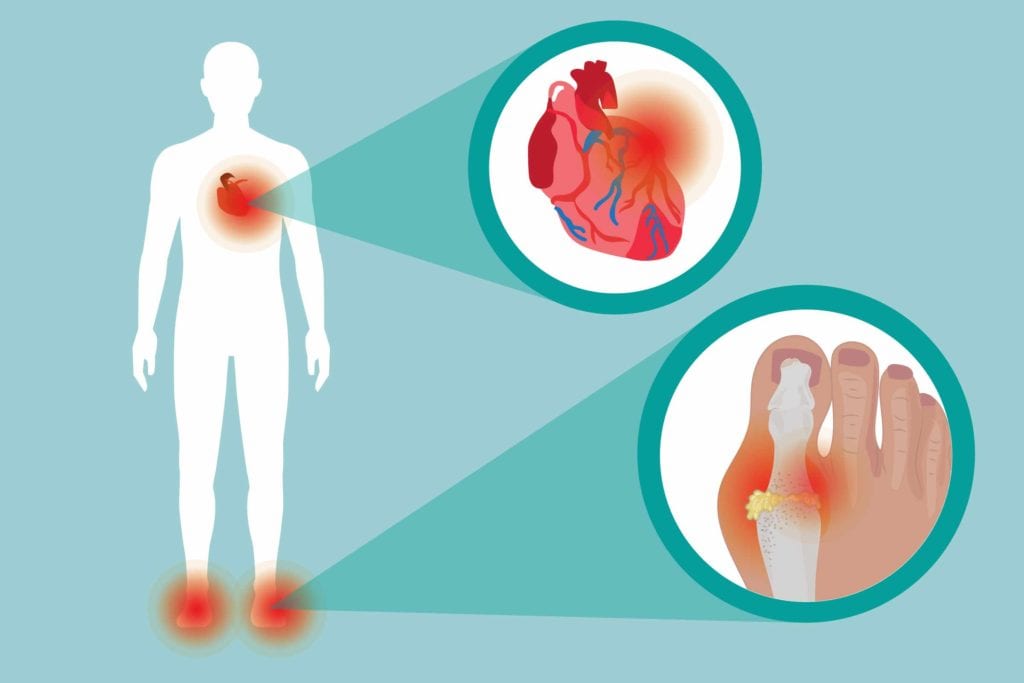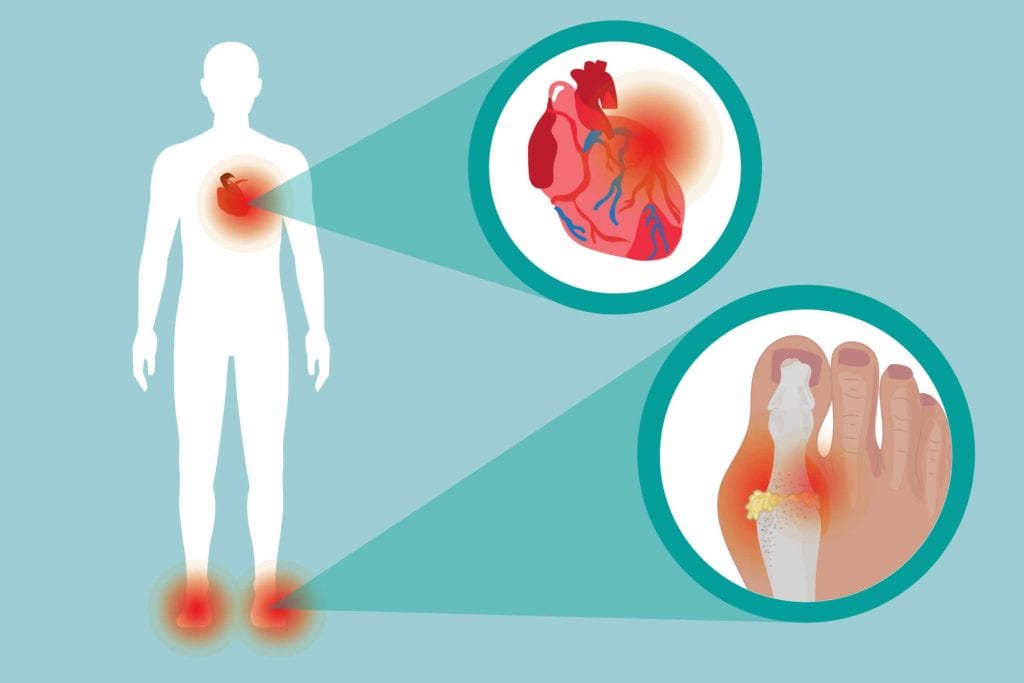 If you get frequent gout attacks or have evidence that the disease has caused a visible buildup of uric acid crystals (tophi), then your doctor has likely recommended taking a preventive gout medication to protect your joints. Two options — allopurinol (Zyloprim or Aloprim) and febuxostat (Uloric) — both work by lowering levels of uric acid in the body, but they also have side effects to consider. One major concern: They may raise the risk of cardiovascular events (like a heart attack or stroke) in people who have gout along with cardiovascular disease.
While both drugs carry an increased risk of cardiovascular events, the risk of actually dying from one — or for any reason (known as all-cause mortality) — appears to be higher among febuxostat users, according to a 2018 study published in the New England Journal of Medicine.Those findings prompted the FDA to reevaluate the drug's status.
In a joint meeting of the FDA's Arthritis Advisory Committee and the Drug Safety and Risk Management Advisory Committee last week, members voted 19 to 2 (with one abstention) that febuxostat should remain on the market as a first-line treatment option for gout because the benefits of taking it outweigh the risks for some patients.
Patients who have a serious skin reaction to allopurinol or can't tolerate it for some other reason might still benefit from febuxostat, committee members noted. However, several panelists also urged the FDA to take additional steps to restrict the drug's use.
Those restrictions might include changing the FDA-approved indication to make febuxostat a second-line therapy (meaning patients would have to try allopurinol first); adding a "black box" warning that would highlights potential risks; or instituting a Risk Evaluation and Mitigation Strategy (REMS) that requires both a prescriber and patient to sign a consent form acknowledging the increased risk before a centralized pharmacy would dispense the medication.
FDA advisory committee votes are not binding, but the FDA usually follows their guidance. Whether any of the possible restrictions that panelists discussed are instituted also remains to be determined.
Keep Reading