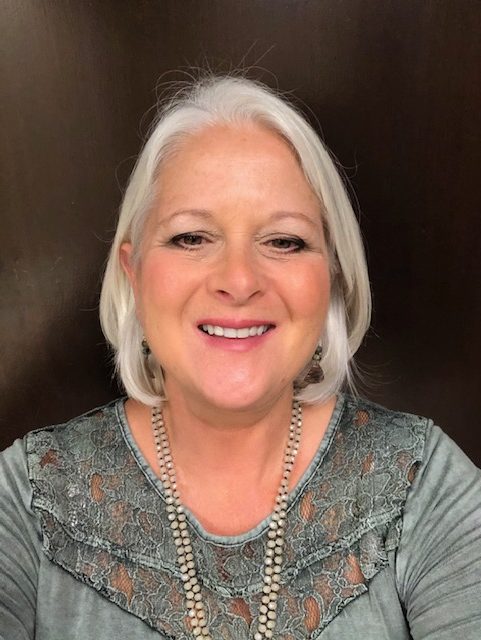 Ranay Collins has rheumatoid arthritis, an autoimmune disease that, combined with the immunosuppressing biologic medication she takes to treat it, makes her at higher risk for potential coronavirus complications.
Because of this, Ranay, who lives in Tennessee, about 15 minutes outside of Nashville, has been self-quarantining since early March, as community spread of coronavirus began to take off in the U.S.
"This isn't going to end well, and I don't want any part of it," Ranay says she thought at the time. "I started sort of 'backing out of society' from a very early stage."
Luckily, Renee, 59, is able to work in her role doing managed care contracting entirely remotely, with her 8-pound Havanese, Pickle, by her side. But after weeks of isolation, she says it is hard living along during coronavirus quarantine. "You feel trapped. There's no one around to have an adult conversation with," says Ranay, who is an active member of the CreakyJoints Arthritis Patient Council, a group of volunteer patient advocates that helps guide our education and support initiatives. "You're just a lot more alone."
When she stumbled across a local Facebook group coordinating the making and distributing of cloth face masks for certain types of health care and essential workers, she jumped at the chance to contribute. "Oh my gosh," Renee immediately thought. "I can do this."

Helping Underserved Health Care Workers
Renee used to work for Centerstone, a behavioral health company that provides mental health care services for addiction and other issues. Her daughter Ashley Newton, who is a Patient Governor with our ArthritisPower patient research registry, still works there and told Ranay about their urgent need for face masks.
"These are people on their own type of front lines, treating patients in person, who don't necessarily need N95 face masks, but they should have protection," Ranay explains. "These types of providers don't have masks lying around because they don't usually order them or need them."
After watching a couple of online videos for instructions, Ranay started making use of her sewing machine. She has personally sewed nearly 50 masks and has worked with her local Facebook group to coordinate picking up masks from other community members — "we call them porch pick-ups." Ranay and her daughter have provided 384 masks to Centerstone, to be distributed to across the four states where it has locations: Florida, Illinois, Indiana, and Tennessee.
Ranay is continuing to make masks to fulfill requests from other types of local health care providers, such as veterinarians, eye doctors, pediatricians, and more. "I have about 30 more to make tonight," she says.
Physical Challenges, Emotional Benefits
Mask making can be challenging for Renee physically. With rheumatoid arthritis as well as osteoarthritis, fibromyalgia, Sjögren's syndrome, sitting for long periods can be painful, she says. "I have to take a lot of breaks to get up and move around, especially for my back and neck," she says.
But the mental health benefits, she says, far outweigh the physical challenges. "I think this is helping with anxiety and depression because it's giving me a sense of control," she says. "I was feeling frustrated and helpless, and this is one small thing I can do to help."
"I plan to keep on making masks," Ranay pledges, "until I run out of supplies."
Get Free Coronavirus Support for Chronic Illness Patients

Join the Global Healthy Living Foundation's free COVID-19 Support Program for chronic illness patients and their families. We will be providing updated information, community support, and other resources tailored specifically to your health and safety. Join now.