For 99.9 percent of the world, it seems like New Year's resolutions come and go by the time your out-of-office message from the holidays turns off. And for those living with chronic illness, which is nothing if unpredictable, New Year's resolutions can be particularly fraught. In a recent #CreakyChats Twitter chat, the community vibe on making resolutions was that it often feels like you're setting yourself up for failure.
As @TerezHumphrey put it, "I never make resolutions. Life is hard enough living with a chronic disease/illness like #rheum. One day at a time. Enjoy all [good] things that life has to offer, like more #grandbabies." Jennifer, who tweets under the handle @UnxpctdAdvocate agreed: "I find the practice ineffectual and don't rely on one day to make changes. Instead I usually hope for better things to come and make concrete plans for things I want to do like visit a friend, visit a new city, begin attending my meditation center again."
Another option: Pick an uplifting saying that speaks to you, and try to remember it when you're going through a tough time. Here are a few we found on Instagram that felt particularly on point.
If You Need a Reminder to Be Gentle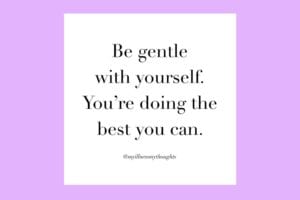 Credit: myillnessthoughts
If You've Been Ruminating on the Past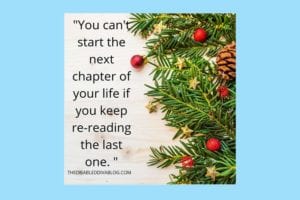 Credit: the_disabled_diva
If You Often Feel Guilty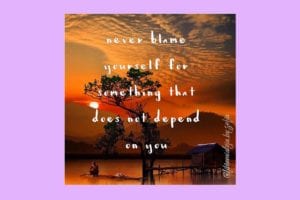 Credit: fibromyalgia_by_sophia
If You Feel Crummy But Keep on Going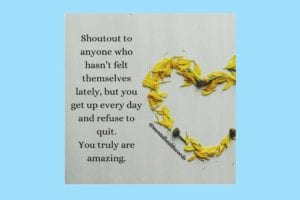 Credit: mentalhealthwords
If You Need a Push to Think Positively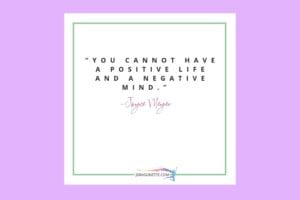 Credit: j.dragonette
If You Need a Reminder of How Strong You Are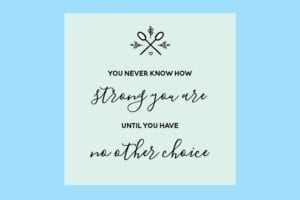 Credit: spooniesistershop
If You Need Permission to Take a Break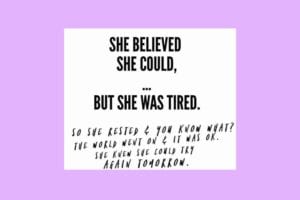 Credit: ashleyziya
If You Need a Warm Hug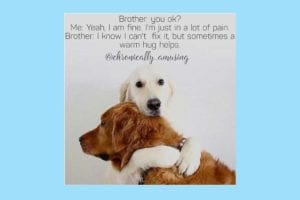 Credit: chronically_amusing
If You Need to See the Big Picture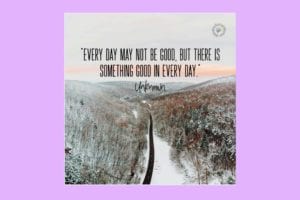 Credit: brainysocialworker
If You Need Motivation to Stick With It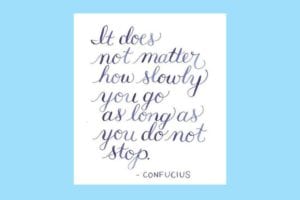 Credit: endo_survivor
If You Apologize a Tad Too Much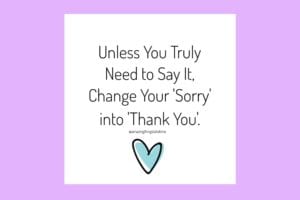 Credit: amazingthingstaketime
If You Need a Reminder to Surround Yourself with Good People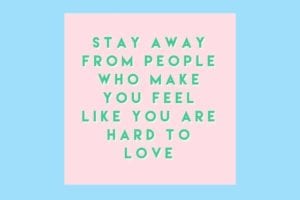 Credit: emilyspeaks30
If You're Feeling Overwhelmed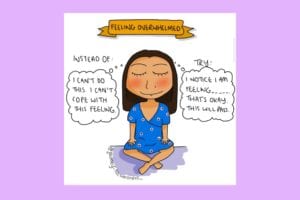 Credit: journey_to_wellness
If You Need to Remind Others What a Fighter You Are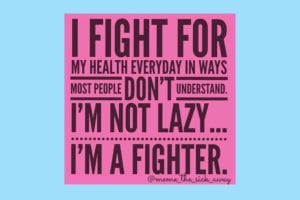 Credit: meme_the_sick_away
If You Need to Make a Resolution List No Matter What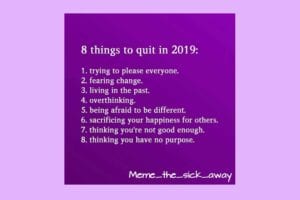 Credit: meme_the_sick_away
Many of the patients and bloggers and meme creators we interview (see this interview with Cat King, or this one with Melanie Mourt) say that finding online communities, especially on social media sites like Instagram, Twitter, and Facebook, have been game-changing for them. We encourage you to check out the accounts credited here for ongoing support and community online.
Keep Reading