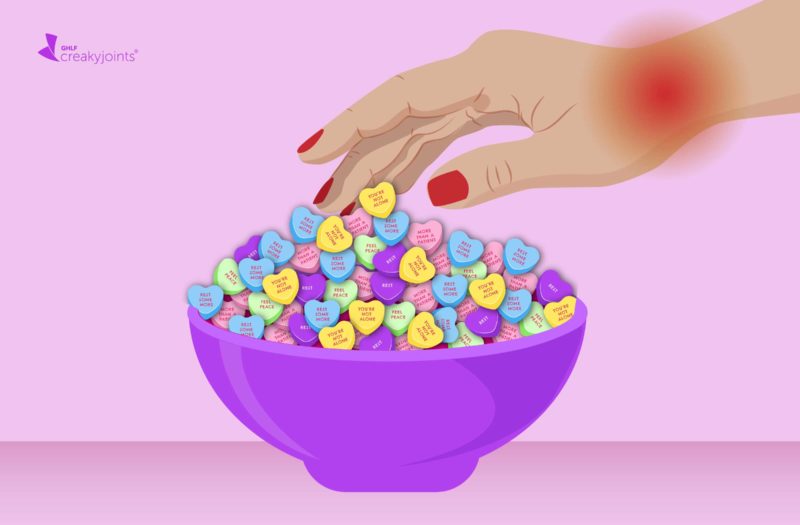 Forget about your romantic status for a sec. Regardless of whether you're happily paired or single and looking, we want to take a moment this Valentine's Day season to acknowledge the roller coaster of emotions that people living with chronic illness face every day. On good days — or weeks, or months — there can be bursts of positivity: confidence, gratitude, relief, excitement, contentment, love. But more often than not, there's a steady drumbeat of feelings of guilt, self doubt, anxiety, fear, loneliness, sadness, anger, defeat, frustration, loss. 
It's so easy to bury the negative emotions or feel as though you don't have a place or a community to share them with without sounding like a Debbie Downer or a chronic complainer. That's what sparked this idea: to ask our CreakyJoints community for the messages of encouragement for each other that they wish they could put on a candy conversation heart. 
The responses were bountiful and beautiful. We curated 29 of our favorites into this list — one for each day of February this year — to give you a monthlong warm hug of love and support. We get you. You're not alone.  We're always here.
I Believe You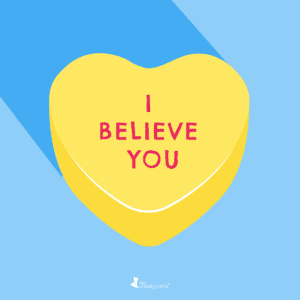 Breathe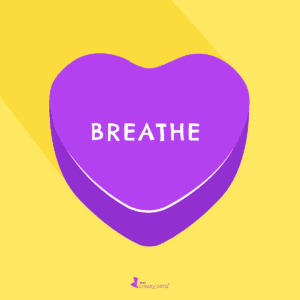 Feel Peace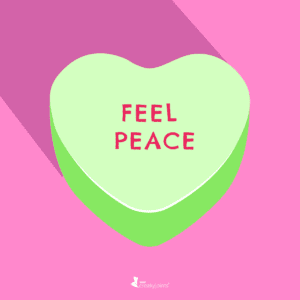 Just Keep Going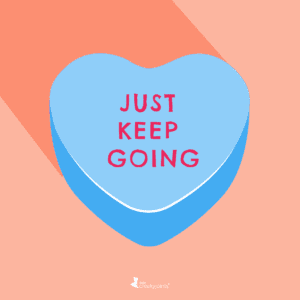 More Than a Patient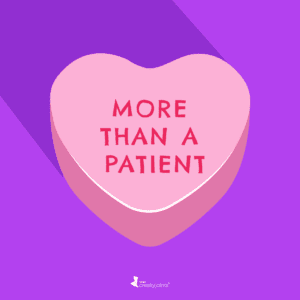 You're Not Alone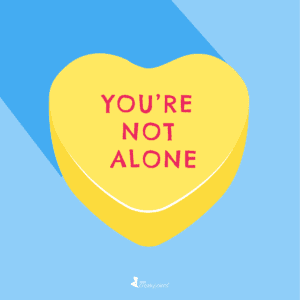 Rest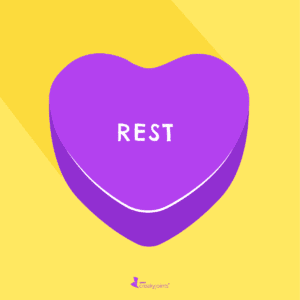 Support Each Other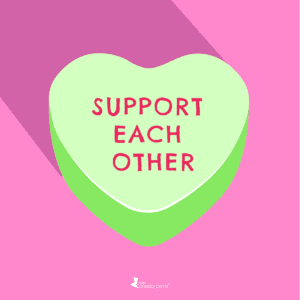 Rest Some More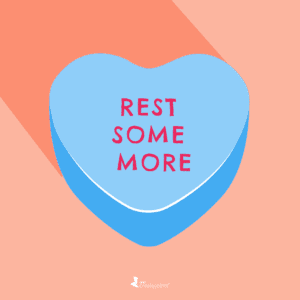 Motion Is Lotion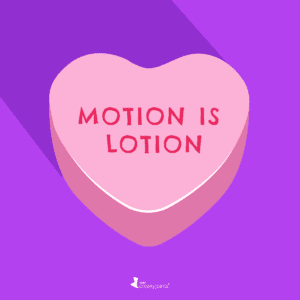 Nap Time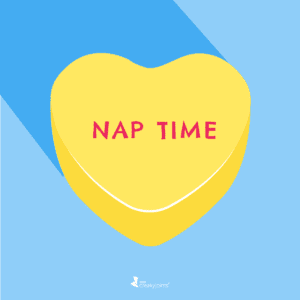 I Can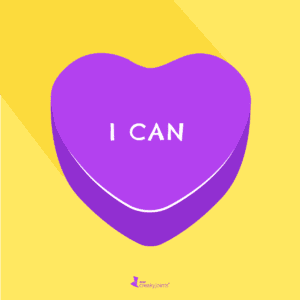 Gentle Hugs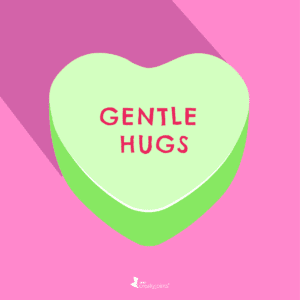 Ice Pack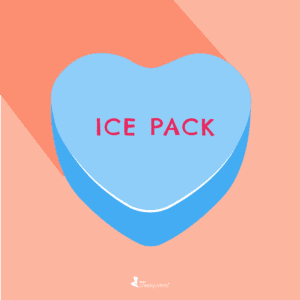 Cure Me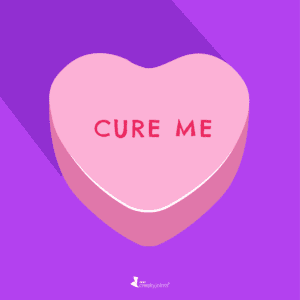 Call Me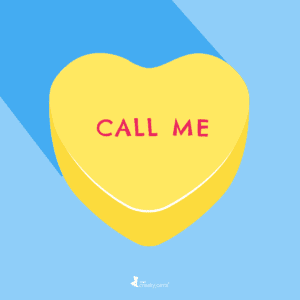 Walk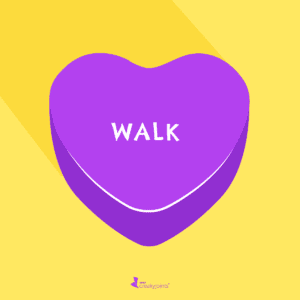 New Paths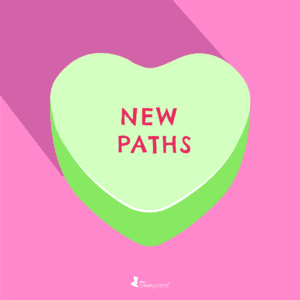 Keep Fighting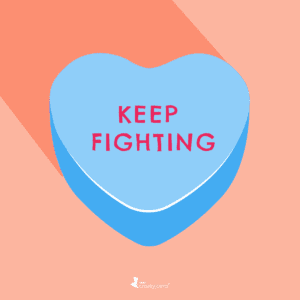 Listen to Your Body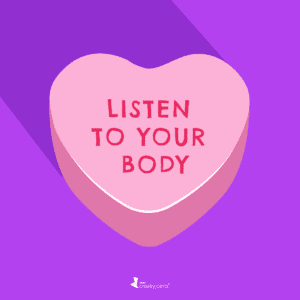 You Got This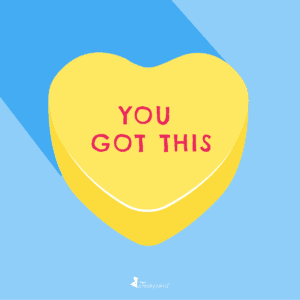 Take Your Time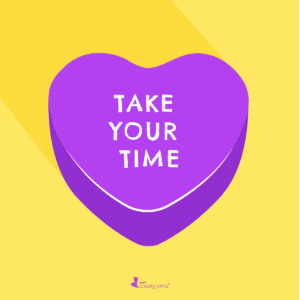 Speak Kindness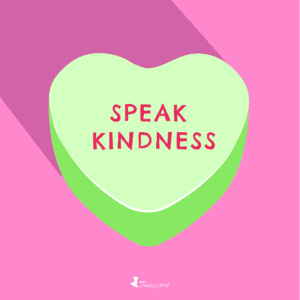 Hydrate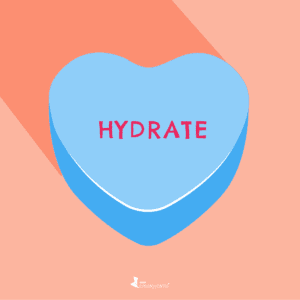 Stretch


You Are Brave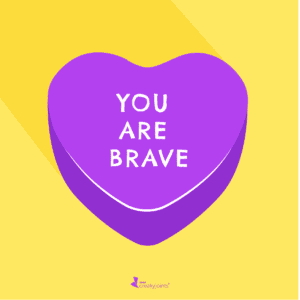 I See You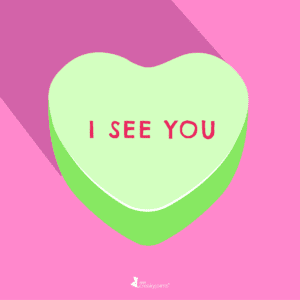 This Too Shall Pass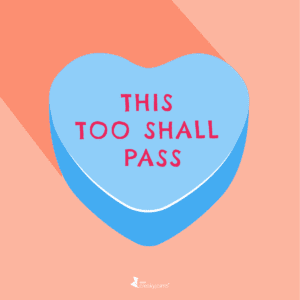 Prioritize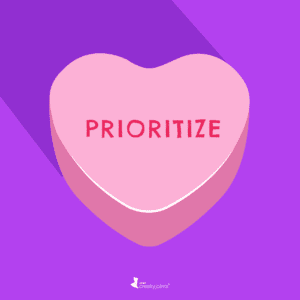 Not Sure What's Causing Your Pain?
Check out PainSpot, our pain locator tool. Answer a few simple questions about what hurts and discover possible conditions that could be causing it. Start your PainSpot quiz.
Keep Reading