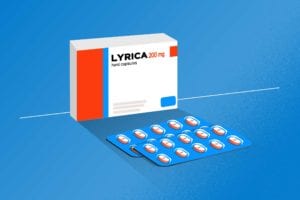 If you've been taking pregabalin (Lyrica) for fibromyalgia, you might find that when you go to refill your prescription the pills look a bit different. They might cost less money, too. That's because until now you could only get the brand-name version of this drug, which is made by Pfizer. But as soon as Pfizer's patent ran out the end of June 2019, the FDA promptly authorized nine different companies to produce generic versions of this drug.
According to the FDA, generic pregabalin may now be manufactured by the following companies:
Alembic Pharmaceuticals
Alkem Laboratories
Amneal Pharmaceuticals
Dr. Reddy's Laboratories
InvaGen Pharmaceuticals
MSN Laboratories Ltd.
Rising Pharmaceuticals, Inc.
Sciegen Pharmaceuticals Inc.
Teva Pharmaceuticals
Pregabalin, which is considered a type of antiepileptic drug, is believed to work for fibromyalgia by impacting neurotransmitters (brain chemicals) that play a role in pain perception. This drug is also used to treat seizures and neuropathic pain. Possible side effects include swelling of the throat, head, and neck, which can be life-threatening. Some people also break out in hives or experience wheezing.
Generic drugs contain the same active ingredients as their brand-name counterparts, but inactive ingredients may vary. In order to receive FDA approval, the manufacturer of a generic drug must prove that their product works as well as the original product.
Many pharmacies will automatically dispense the generic version of a medication unless the provider writing the prescription specifically directs them to only use the brand name version. That's usually OK, but people occasionally report noticing differences between brand name drugs and generics because they're not exact copies. If you wish to stay with the brand name version of pregabalin or any medication, your doctor should indicate that on the prescription (and it will probably end up costing you more, depending on your insurance).
Track Your Medications with ArthritisPower
Join CreakyJoints' patient-centered research registry and log your medications to track side effects and impact on disease activity. Learn more and sign up here.
Keep Reading