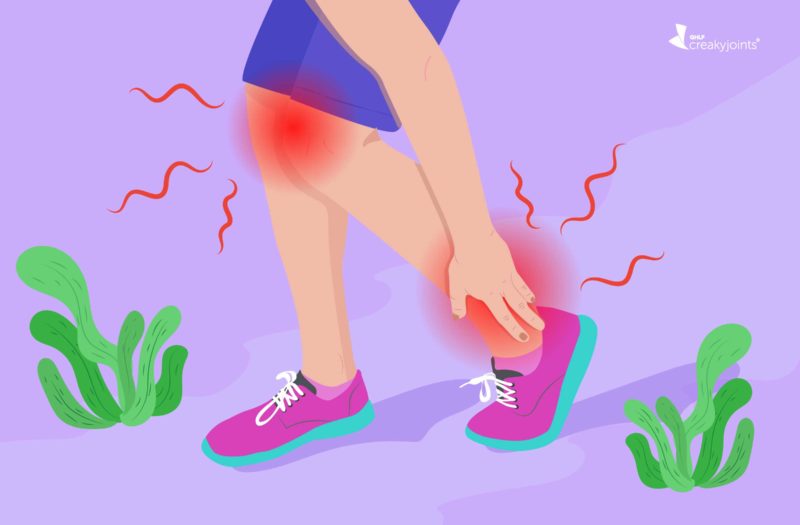 Enthesitis — inflammation of the enthesis, which is the spot where tendons and ligaments attach to a bone — is relatively common in people with axial spondyloarthritis (axSpA). (Learn more here about enthesitis symptoms and treatment.)
In fact, the very presence of enthesitis is a clue that a new patient might have axSpA instead of a different inflammatory joint disorder, such as rheumatoid arthritis. But enthesitis is commonly misdiagnosed. Patients may chalk these symptoms up to problems like tendinitis or other painful overuse injuries.
While axSpA medications, such as TNF inhibitors, should help, using these medications doesn't guarantee that the problem will resolve. But figuring out a way to properly address enthesitis, if you have it, is important. Not only is enthesitis extremely painful, but it has also been associated with higher levels of disease activity and worse overall quality of life.
In a new study, published in the journal ACR Open Rheumatology, researchers examined data on 477 axSpA patients who were enrolled in the Corrona PsA/SpA Registry between March 2013 and August 2018.
About 25 percent of participants in the study had enthesitis, occurring in nearly four locations on the body on average. Enthesitis commonly occurs at the Achilles tendon (the heel) and along the bottom of the foot, as well as around the hips and knee.
According to the findings, axSpA patients who had enthesitis were more apt to have a history of depression, serious infections, and fibromyalgia (a chronic pain condition) compared to those without enthesitis. Enthesitis was also associated with higher disease activity and worse quality of life.
"We also found that patients with enthesitis were more likely to be receiving combination therapy, further suggesting that this population had more severe or burdensome disease," the researchers noted.
The authors also found that female patients were more likely than male ones to have enthesitis, even though females were more apt to have non-radiographic axial spondyloarthritis (which means that joint damage is not visible on X-rays).
"In conclusion, enthesitis was associated with greater overall burden of axSpA, including worse disease activity and quality of life… identification, evaluation, and management of enthesitis is critical to ameliorate the overall burden of disease," the authors wrote.
Not Sure What's Causing Your Pain?
Check out PainSpot, our pain locator tool. Answer a few simple questions about what hurts and discover possible conditions that could be causing it. Start your PainSpot quiz.
Mease PJ, et al. Characterization of Patients With Axial Spondyloarthritis by Enthesitis Presence: Data from the Corrona Psoriatic Arthritis/Spondyloarthritis Registry. ACR Open Rheumatology. July 6, 2020. doi: https://doi.org/10.1002/acr2.11154.