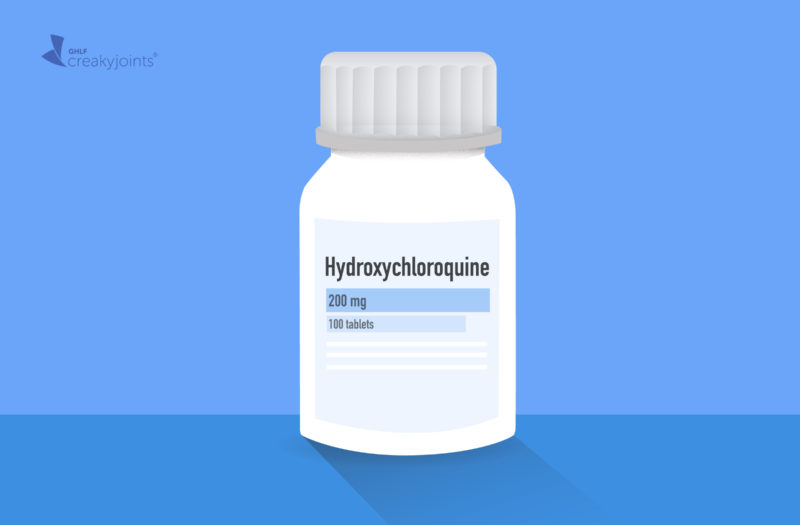 Since the COVID-19 pandemic hit, doctors around the world have been experimenting with using the antimalarial medication hydroxychloroquine (Plaquenil) to treat the virus. While some early reports from China and France suggested that this medication might help people infected with coronavirus recover more quickly (especially if used in conjunction with the antibiotic azithromycin), no solid scientific research has proven its efficacy for this purpose.
At the same time, many patients with lupus and rheumatoid arthritis who use hydroxychloroquine to control their symptoms and prevent flares and complications have been plagued with concerns about shortages.
While there are still no results from large randomized controlled trials at this time, emerging evidence is finding that hydroxychloroquine isn't the miracle cure for COVID-19 that some initially hoped it would be. For starters, the drug can cause serious side effects: Last month, three professional cardiology groups issued a joint statement warning that it could cause arrhythmias and lead to sudden cardiac death.
Now an observational study, published in the New England Journal of Medicine, finds that COVID-19 patients who were given hydroxychloroquine were not any less likely to require intubation (to be put on a ventilator) than patients who did not receive the medication. Their chances of dying from COVID-19 complications were not different, either.
The new study looked at 1,376 patients who were hospitalized at New York-Presbyterian Hospital (NYP) Columbia University Irving Medical Center (CUIMC) with COVID-19. About 59 percent were given hydroxychloroquine for an average of five days. Most of them were severely ill when arriving at the hospital.
The authors found that a total of 346 patients were put on a ventilator and/or died during an average follow up period of about 23 days. Whether someone was given hydroxychloroquine, however, seemed to have little to do with those outcomes. "There was no significant association between hydroxychloroquine use and intubation or death," they concluded.
Patients who were intubated, died, or discharged from the hospital within 24 hours after arrival were excluded from the study.
Because this was an observational study — people were not randomly assigned to receive this treatment or a placebo — it doesn't prove that hydroxychloroquine is not helpful against COVID-19. The authors caution that "the study should not be taken to rule out either benefit or harm of hydroxychloroquine treatment. However, our findings do not support the use of hydroxychloroquine at present, outside randomized clinical trials testing its efficacy."
In other words, investigating this drug via well-controlled randomized trials is still a worthy pursuit, but physicians might be wise to stop experimenting with it outside of a research context. "Clinical guidance at our medical center has been updated to remove the suggestion that patients with COVID-19 be treated with hydroxychloroquine," the authors stated.
Are you a rheumatology patient experiencing access issues with hydroxychloroquine? Share your story here.
Get Free Coronavirus Support for Chronic Illness Patients

Join the Global Healthy Living Foundation's free COVID-19 Support Program for chronic illness patients and their families. We will be providing updated information, community support, and other resources tailored specifically to your health and safety. Join now.