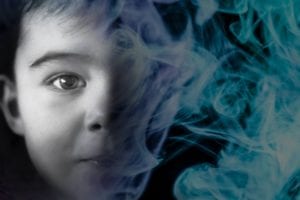 No one knows what causes fibromyalgia but some experts believe that stress may be a common trigger, especially in people who are susceptible to this chronic pain condition for physiological reasons. Now a new study adds support to the theory that psychological stress might increase the risk as well as lead to worse symptoms among those who have fibromyalgia.
Researchers at the Cleveland Clinic enrolled 593 fibromyalgia patients and surveyed them about their symptoms and history of abuse. Nearly 38 percent of fibromyalgia patients said that they had been physically and/or sexually abused at some point.
The study was presented at the 2019 American College of Rheumatology/Association of Rheumatology Professionals Annual Meeting in Atlanta.
According to this study, patients who had a history of abuse were also more likely than those who had not been abused to report more severe fibromyalgia symptoms. Patients with a history of abuse had higher pain disability index scores, more generalized weakness, and had visited doctors more frequently.
Those who had been abused were also more apt to be seeing a psychiatrist and to have a drinking problem or a personal history of alcohol abuse.
"Our results suggest that stressors such as abuse have a wide range of detrimental effects on [fibromyalgia,]" the authors concluded. "We recommend that abuse should be inquired about in all patients evaluated for [fibromyalgia] as this may give more clarity to the nature and severity of the [fibromyalgia] presentation and prompt the need for psychological interventions."
Get Involved in Arthritis Research
If you are diagnosed with arthritis or another musculoskeletal condition, we encourage you to participate in future studies by joining CreakyJoints' patient research registry, ArthritisPower. ArthritisPower is the first-ever patient-led, patient-centered research registry for joint, bone, and inflammatory skin conditions. Learn more and sign up here.
Keep Reading