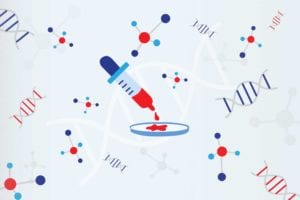 Many people with rheumatoid arthritis (RA) have anti-cyclic citrullinated protein (anti-CCP) antibodies in their bloodstream, but in recent years scientists have been attempting to figure out if the presence of these antibodies in people who don't have RA might indicate that they're likely to get it. Now new research, presented at the 2019 American College of Rheumatology/Association of Rheumatology Professionals Annual Meeting in Atlanta, adds credence to that theory.
The new study, which was conducted by researchers from Sweden, focused on 65 people who tested positive for ACP antibodies despite not initially having any symptoms of rheumatoid arthritis based on clinical exams and ultrasounds.
About a year later, however, ultrasounds found that 46 percent of them now had evidence of RA. Those who developed RA during this period were more apt to have a specific genetic marker that ACP antibodies bind to that's known as HLA-SE. Participants who ended up with RA were also more likely to have inflammation of the tendons (tenosynovitis) when the study began.
"Three other studies are currently available in individuals at risk for developing arthritis lacking clinically detectable arthritis; however, these studies are relatively small and have only limited data on serum biomarkers," study co-author Anca Catrina, MD, PhD, professor and senior physician in the Unit of Rheumatology at Karolinska University Hospital told the ACR/ARP Daily News. "We used a very stringent inclusion criteria… [and] we describe several predictors that might help to identify individuals at high risk for arthritis development in clinical practice."
Get Involved in Arthritis Research
If you are diagnosed with arthritis or another musculoskeletal condition, we encourage you to participate in future studies by joining CreakyJoints' patient research registry, ArthritisPower. ArthritisPower is the first-ever patient-led, patient-centered research registry for joint, bone, and inflammatory skin conditions. Learn more and sign up here.
Keep Reading