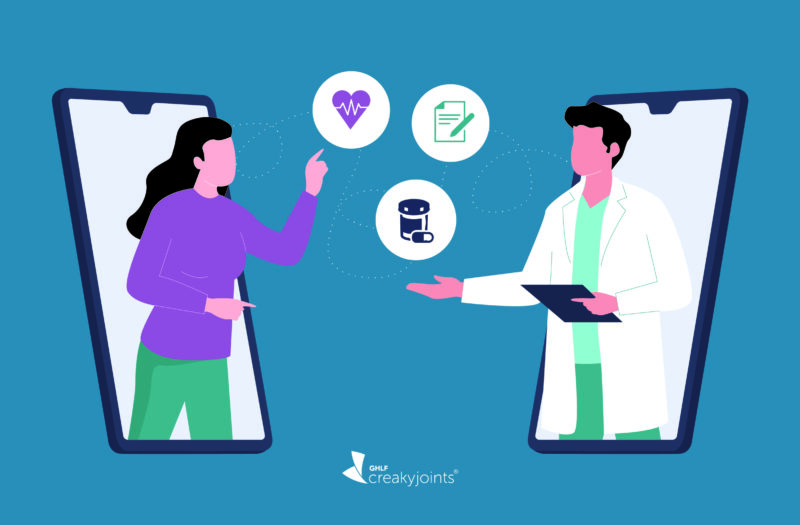 The last time you picked up a prescription at the local drugstore, you might have barely spied a pharmacist let alone interacted with one. Then again, with a standard medication — an antibiotic, a statin, or a blood pressure pill, say — there's usually no need. That's not the case when you've been prescribed a specialty drug, a complex medication designed to treat a rare or chronic illness. The fruit of advanced science, specialty drugs don't just relieve symptoms, they target the very root of an illness like psoriasis and psoriatic arthritis, often paving the way to long-term remission.  
And you can only get them from something called a specialty pharmacy, typically a mail-order establishment assigned to you by your health insurance company. Read more about "Specialty Pharmacy and Psoriatic Disease: What You Need to Know." 
At first, it might sound a little overwhelming, but here's the thing: You won't be going at it alone. Specialty pharmacies are equipped to do everything from coordinating with your doctor and insurance company to make sure you get your medication to helping you find ways to make a co-pay more affordable. And your specialty pharmacist? They won't be some lab-coated stranger but a true partner in your care.
"Any time you switch medications or pharmacies, it can be a really scary time," says Renee Baiano, Clinical Program Manager at Walgreens Specialty Pharmacy. "So developing a good relationship with your pharmacist during the transition to a specialty pharmacy is really important."  Find out "6 Surprising Things Your Specialty Pharmacy Can Do for You."
Read on for the steps that will not only help nurture this all-important partnership but also help ensure you get the best possible outcome from your psoriasis treatment. 
Expect a Phone Call — and Pick Up
"The normal process starts when a patient is diagnosed," says John Godar, RPh, Director of Clinical Programs, Optum Specialty Pharmacy. "The physician sends us a prescription by fax or an EMR [electronic medical records] transfer."  
Most specialty pharmacies will then reach out with a telephone call to kickstart the on-boarding process, "so please answer your phone," stresses Godar, who adds that "it's a challenge point for a lot of pharmacies to get a hold of patients." And once you have that number, add it to your contact list so you never miss a call from the pharmacy or mistake it for spam.  
Get On Board
As part of the on-boarding process, your pharmacy technician will gather your insurance info and other basic data and give you an idea of what to expect. For example, your insurance company may require you to obtain prior authorization (PA) — a fancy term for permission — before the prescription can be filled. If the PA is denied, there may be several rounds before you get an approval.  
The good news is your specialty pharmacy will work behind the scenes to make the process as smooth as possible. All that may be a lot to absorb, so ask any questions that come to mind. And before you get off the call, find out how you can get updates: 
Is there a direct number you can call?

 

Are there shortcuts for navigating the telephone prompts? 

 

Is there an online patient portal?

What number can you call if other questions occur to you?

 
Say "Yes" to Information
Specialty pharmacists are highly trained in the diseases and medications that treat these conditions so if you're "new to therapy" and a technician wants to transfer you to the pharmacist, "say yes," urges Godar.  
It's during those talks that you will learn things like how to use and store your psoriasis medication, the difference between a loading dose (a higher dose that allows the drug to reach therapeutic levels in your body), and a maintenance dose (the dose needed to sustain the effect), and how to handle side effects.  
"The pharmacist's goal is really to work with the entire care team — including dermatologists, the patient's primary doctors, and other specialists — to make sure the patient has the best outcome," Baiana adds. "On our end, it's done through helping the patient manage any adverse reactions, any barriers they have to not taking their medication properly, and filling any educational gaps." 
Pick the Perfect Shipping Address
One of the conveniences of a specialty pharmacy is they will ship your drug wherever you need it. Talk over the following options with your pharmacy technician:
Does it make more sense for your medication to arrive at home or work?

Is there any benefit of having it shipped to your local pharmacy?

If you're going on vacation, can they ship it to your holiday destination?

How quickly can it be shipped, in case of an emergency?
Understand the Refill Process
Usually, specialty pharmacies have reminder systems for ensuring you get your meds on time — these include texts, phone calls, and emails starting about a week before the calculated refill. Some enable you to order a refill yourself through the pharmacy's patient portal, or by making a phone call yourself.
In order to ensure you have your refills on time, CreakyJoints member Ashley K. recommends asking:
What's the easiest way for me to get in touch with you when it's time for refills?

Do I have a special person I call each month or just the 1-800 number?
Open Up About Concerns
If you're ever tempted not to refill your medication, discuss it with your doctor or pharmacist. Part of the pharmacist's job is to monitor your refill behavior, and if they notice a troubling pattern, they may reach out to ask you what's up.  
"It's really important that the pharmacist watch the patient to make sure they're not late to refill their medication or not expressing that they're missing doses," says Baiano, "so that we can educate them on the importance of taking their medication as prescribed to avoid things like worsening symptoms or other complications." 
Ask Questions
Godar says one of the best ways to bond with your specialty pharmacist is to ask questions, including:  
How does my medication work?

What can I do if I experience a side effect?

 

What if I left my drug out overnight?

 
"There's a lot of expertise just waiting to help you," Godar says. "That back and forth often leads to a greater level of trust and a more personal relationship. During Hurricane Katrina, Godar recalls a patient, a dad, who called and said, "I had to leave with my family, but I'm missing my medication." Godar asked where he was going, but in the chaos of the moment, the patient had no idea. "[I said] here's my cell phone; call me when you get somewhere. He did; and we worked out delivery the very next day." 
Powerful Podcasts to Help You Live Better with Psoriasis
The Global Health Living Foundation/CreakyJoints is embracing audio storytelling as part of our mission to reach the chronic disease patient community where they are. Click here to listen to one of our many podcasts, including Getting Clear on Psoriasis, The Psoriatic Arthritis Club, Breaking Down Biosimilars, The Health Advocates, Talking Head Pain, MatterofVax, Gut Culture, and more.
This article is part of

Psoriasis: An Inside Out Disease

and was made possible with support from Amgen.
Interview with Renee Baiano, Clinical Program Manager at Walgreens Specialty Pharmacy.
Interview with John Godar, RPh, Director of Clinical Programs, Optum Specialty Pharmacy.