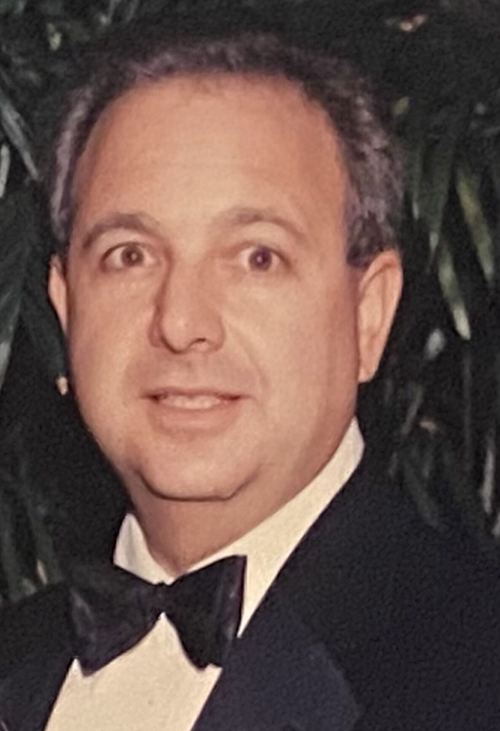 Many rheumatologists enter the medical profession because they feel a deep-rooted need to ease suffering and help others attain a better quality of life. You could argue that Arthur Virshup, MD, took that one step further by volunteering his time to those who wouldn't be able to receive care otherwise. 
Dr. Virshup, age 79, of Palm Beach Gardens in Florida, passed away on May 26, 2022. In 1975, he co-founded what's now known as the John Whelton Arthur Virshup CreakyJoints South Florida Arthritis Clinic. At that time, Dr. Virshup was one of just two rheumatologists in Palm Beach County (the other was his co-founder, Dr. John Whelton). Today, this clinic serves South Florida arthritis patients who cannot afford treatment, providing regular and free rheumatology care to more than 100 area patients.
Dr. Virshup was known for spending ample time with every patient, getting to know each one personally — and understanding them, not just their disease. 
"He was very passionate about giving back to the less fortunate in the community," says Barbara Boyd-Floering, Patient Care Coordinator at the John Whelton Arthur Virshup CreakyJoints Arthritis Clinic. "He knew there was a big need for health care to the underserved and uninsured. Rheumatic diseases are crippling, and without proper health care, these patients did not have a chance at a normal life." 
The patients who go to the clinic today receive consistent and high-quality care identical to patients seen in private practice. They have access to laboratory and imaging services subsidized by local supporters, including Quest Diagnostics and Diagnostic Centers of America. Every month, rheumatologists volunteer their time to care for patients at their private offices in Boca Raton, Boynton Beach, Stuart, and West Palm Beach, Florida.
"Dr. Virshup loved his work," says Boyd-Floering. "It gave him joy to give back to the community, which is why he continued to volunteer long after retirement." He exemplified the three "A's" — ability, availability, and affability — says Michael Schweitz, MD, his medical partner of several years. "He was just a very confident doctor who cared deeply about taking care of his patients," says Dr. Schweitz. "He never turned anyone away. If it was 5 pm and a doctor called about a patient who was in pain, he'd say, 'Send them over. I'll wait.'"
Dr. Virshup was loved by his patients — and even had some that were with him for 40 years, says Dr. Schweitz.
Born in New York City, Dr. Virshup grew up with his parents, Emanuel and Dorothy, and his sister, Barbara. He was married for 45 years to his wife, Lorraine, who passed away in 2013. He is survived by his two children, Tamara and Seth, and his sister Barbara.
He received accolades for his work throughout his career. Just one example: He was given the "Hero in Medicine Award" by the Palm Beach Medical Society in 2006.
Dr. Virshup's funeral was held May 31, 2022, in Boynton Beach, Florida.
To apply to be a patient at the CreakyJoints South Florida Arthritis Clinic, download the application form found here.