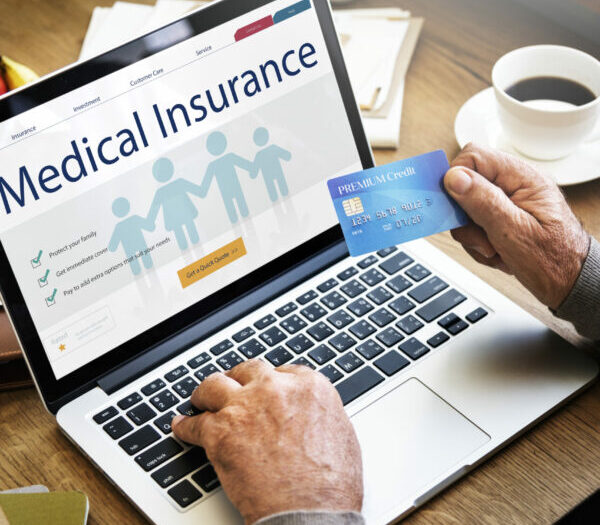 As you're likely far too familiar, insurance often gets complicated quickly. However, the specific fine print in your insurance around programs called accumulators and maximizers may mean the difference between being able to afford your medication or not.
A copay accumulator adjuster program is a type of health insurance program that affects people using biopharmaceutical patient assistance programs, which are usually provided by a drug manufacturer to help reduce the cost of taking the medication. Accumulator programs don't allow patient assistance through the pharmaceutical industry to count toward the deductible set by the insurance company.
For example, let's say your patient assistance card has a $6,000 limit and your deductible is $6,000. After that $6,000 is covered by the patient assistance program, you still have to pay $6,000 out-of-pocket since none of it was counted toward the deductible with an accumulator adjuster program, per the Global Healthy Living Foundation (GHLF).
"It started about five years ago when the pharmacy benefit management companies started introducing the accumulator program marketplace, so they convinced a lot of employers to pick it up as part of their benefit design," says Robert Popovian, PharmD,.Chief Science Policy Officer at GHLF. "But it's not just about the accumulators. The next iteration has been the maximizer program, which is a little different, but the same principle applies — that any type of patient assistance that comes from the pharmaceutical industry would not count toward a patient's deductible or maximum out-of-pocket cost."
Maximizer programs set patients' out-of-pocket maximums equal to the maximum value of a manufacturer's patient-assistant program, which is usually spread evenly throughout the benefit year. Maximizer programs also don't allow manufacturer support payments to count toward your annual deductible and out-of-pocket obligations.
Last year, 89 percent of commercially insured beneficiaries were enrolled in plans with accumulators available in the plan design and 76 percent were enrolled in plans with maximizers in the plan design, per Drug Channel. That's a significant jump from 2018, when those figures were 44 percent and 14 percent, respectively.
These programs impact patients taking specialty drugs the most since those products have the highest out-of-pocket costs and most well-funded out-of-pocket support programs. For instance, in 2022, 14 percent of autoimmune patients taking brand-name drugs had an accumulator or maximizer adjustment applied to their benefit. Other commonly affected specialty therapeutic areas are multiple sclerosis and oncology.
It's important to ask your employer or the insurance company if these plans are in place before you enroll — and if they are, ask for help in finding a different plan.
A Real Patient's Story
Patient Advocate and Community Outreach Manager at GHLF JP Summers lives with several chronic illnesses, including  chronic migraine. For her, a migraine attack isn't just excruciating pain. It's nausea, hampered motor skills, and sensitivity to lights, sounds, and odors.
Summers found a medication that provided relief but quickly became more expensive due to an accumulator program embedded into the fine print of her insurance contract. Since her patient assistance funds for the migraine medication weren't applied to her deductible, the monthly out-of-pocket jumped from $40 to around $350.
"To me, this was basically like a car payment," says Summers. "With chronic illness, it's an ongoing thing — it's not like getting the flu or breaking an ankle. We had budgeted for the $40 monthly, because that's what I was used to paying for."
Summers' son was also diagnosed with migraine and needed expensive medications, so she had to stop taking her medication for a while to pay for her son's. Like her, Summers' son was affected by an accumulator program.
"I was just so upset and so angry that this was happening," says Summers. "I, of course, have no problem making the decision in a heartbeat to put my child's health over mine. But you should never be put in a situation where you must choose between your treatment and a loved one's treatment."
What the Government Is Doing
States have tried to ban accumulators and maximizers. Insurance companies and pharmacy benefit management programs claim that restricting accumulator and maximizer programs will cause higher health insurance premiums across the state. However, a free, interactive tool launched by GHLF shows that this isn't true.
"We created this tool to show that there are zero correlations between passing this legislation and impact on premiums, whether it's negative or positive," says Popovian.
So far, 16 states have passed laws mandating that all payments made by patients count toward the out-of-pocket maximum or deductible — whether biopharmaceutical company patient assistance programs fund them or not.
Meanwhile, manufacturers are also pushing back on these programs, per Drug Channels. Their strategies include:
Offering direct-to-patient rebates for out-of-pocket spending
Using debit cards instead of typical patient assistance programs
Implementing per-claim caps
Lowering support benefit amounts
Limiting support access for plans using accumulators and maximizers
Some manufacturers may also choose not to disclose patient assistance program limits to make it more difficult for pharmacy benefit management programs to implement accumulator and maximizer programs. At the same time, some have changed their Terms and Conditions to exclude members with a maximizers from their out-of-pocket assistance programs.
What You Can Do
First, find out if you're affected by these programs by asking your employer's health benefits manager or HR representative these four questions:
What are my coverage options?
I've heard that there are new programs that employers are adopting, particularly as part of high-deductible health plans, that do not allow for my prescription out-of-pocket assistance to be applied to my deductible as it was in the past. This program is called an accumulator adjuster. Are you adopting these programs for the upcoming year?
Is there a low-deductible or copay only plan available that may be a better fit for me and my health care needs?
If there are no low deductible or copay-only options, how will you help me afford my medicine, given the financial hardship that accumulator adjusters may cause me?
If you're affected by one of these programs:
"You have to speak up for yourself and make it known that it's not okay that this is happening," says Summers. "Raising awareness for what's happening is so important. The more people who come out to share their stories, the more progress we're hoping to make."
This is a key opportunity to advocate for state and federal legislation, which could help protect you and others with chronic illness from unaffordable medication costs. "If you're a patient who has health insurance through a large multinational corporation, which are mostly self-insured, you're not being protected by state law," says Popovian. "They have to pass federal legislation to be able to regulate those plans — so for us to be really able to impact and protect all patients, we need both state and federal legislation."
Want to Get More Involved with Patient Advocacy?
The 50-State Network is the grassroots advocacy arm of CreakyJoints and the Global Healthy Living Foundation, comprised of patients with chronic illness who are trained as health care activists to proactively connect with local, state, and federal health policy stakeholders to share their perspectives and influence change. If you want to effect change and make health care more affordable and accessible to patients with chronic illness, learn more here.