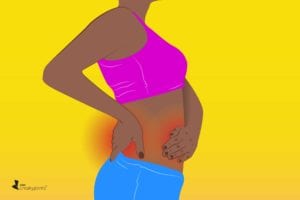 Inflammatory bowel disease (IBD), which includes Crohn's disease and ulcerative colitis, sometimes overlaps with chronic back pain, including axial spondyloarthritis (axSpA) — an inflammatory form of arthritis. How strong this connection is, however, has been unclear, as previous studies have yielded inconsistent statistics.
In an attempt to better quantify the incidence of chronic back pain among IBD patients, researchers led by Oleg Stens, MD, at Harbor-UCLA Medical Center analyzed two massive health surveys (NHANES 2009-10 and NHANES II) that contained data on a total of nearly 19,000 Americans. They focused on patients who had been diagnosed with IBD and aimed to determine how many of them had experienced chronic low back pain (lasting at least three months) or had official diagnoses of arthritis.
According to their findings, which were presented at the 2019 American College of Rheumatology/Association of Rheumatology Professionals Annual Meeting in Atlanta, nearly 25 percent of IBD patients had experienced chronic low back pain.
The researchers also estimated that about 10 percent of IBD patients had spondyloarthritis (SpA), which is a chronic inflammatory condition (as is IBD). However, they noted that proper statistical adjustments couldn't be made for SpA diagnoses since there were so few of them; larger sample sizes would be needed to do that more accurately.
Both IBD and SpA can be difficult to diagnose because the symptoms can mimic other conditions, but correct diagnosis is key to good care. Patients may need to work with both a rheumatologist and a gastroenterologist to get the right treatment.
Not Sure What's Causing Your Back Pain?
Check out PainSpot, our pain locator tool. Answer a few simple questions about what hurts and discover possible conditions that could be causing it. Start your PainSpot quiz.
Keep Reading