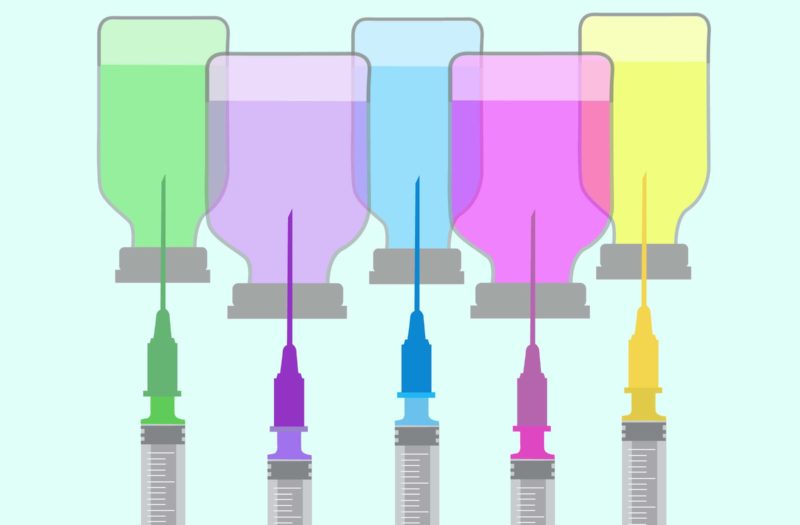 Key Takeaways
The American College of Rheumatology has issued new guidance on flu, pneumonia, zoster (shingles), and HPV vaccines for people with rheumatic disease.

Guidelines cover which vaccines to use, how to time them, and whether to pause immunosuppressive medication to increase vaccine effectiveness.
COVID vaccine advice is not part of this set of guidelines.
If you have a chronic rheumatic disease, you likely know that you have an above-average risk of catching whatever is going around, whether it's COVID, the flu, or the common cold. That increased vulnerability may come thanks to your underlying condition. Whether you have rheumatoid arthritis (RA), lupus, psoriatic arthritis (PsA), or anything else that's associated with a compromised immune system, your condition also suggests that your body might not fight infections properly. The medication you take to control your disease could also be a factor, since many rheumatic patients rely on drugs that are designed to quell inflammation by dampening an over-active immune response.
Avoiding COVID may very well be your top concern at the moment, which is why it's wise to stay up to date on the latest guidance aimed at vaccinating immune-compromised people. But COVID isn't the only contagious disease you ought to be concerned about, and it's important that you protect yourself against other vaccine-preventable diseases as well.
To that end, the American College of Rheumatology (ACR) has developed new guidelines that speak to vaccinating against flu, pneumonia, zoster (shingles), and HPV (human papillomavirus, which can lead to cervical cancer).
The full manuscript is currently undergoing peer review; it is expected to be published in Arthritis & Rheumatology and Arthritis Care and Research in early 2023. In the meantime, the ACR has released a guideline summary, which provides some key highlights that rheumatologists and patients might factor into their decisions in the interim. 
A few of the guidelines are "strongly recommended," meaning that there is robust body of scientific evidence to support them. But most are listed as "conditional," because more study is warranted.  
The full summary is available at the ACR website, but here are a few highlights: 
Strongly recommended vaccine guidelines for rheumatic disease patients 
Patients younger than 65 who take immunosuppressive medication should be vaccinated against pneumonia. (The pneumonia vaccine is generally reserved for older people; the

CDC recommends it

for healthy adults over 65.) 

Patients over age 18 who use immunosuppressive medication should get the zoster (shingles) vaccine. (The shingles vaccine is generally recommended for healthy

people over 50

.)

Non-live attenuated vaccines should be given to patients who use glucocorticoids regardless of disease activity, provided they're taking a low dose (10 mg or less of prednisone daily or an equivalent dose of another glucocorticoid).

Live-attenuated vaccines

— which include vaccines such those that protect against measles, chickenpox, and the flu (nasal version only) — contain a weakened form of an illness-causing germ. 
Conditional vaccine guidelines for rheumatic disease patients  
Consider taking a high-dose or adjuvanted flu vaccine instead of the standard version. (These more potent varieties are generally recommended for healthy

people over age 65

.) 

Consider getting the HPV vaccine if you're between ages 26 and 45 if you didn't get it when you were younger. (The HPV vaccine is

not

generally recommended for

people older than 26

.)

Consider pausing immunosuppressive medication for a period both before and after a live-attenuated vaccine. The recommended timing varies by drug category. Glucocorticoids, methotrexate, and leflunomide are among the drugs that should be held for four weeks before and four weeks after vaccination. Many other drugs, including TNF inhibitors and IL inhibitors, should be paused for one dosing interval before vaccination and four weeks afterward.
What This Means for You
Staying up to date on recommended vaccines is an important part of your overall care. Make sure your doctor knows about these guidelines so you can discuss whether you need to pause your medication before and/or after receiving a specific vaccine.  
Be Part of Research with ArthritisPower
Join CreakyJoints' patient-centered research registry and participate in voluntary studies about managing arthritis. Learn more and sign up here.