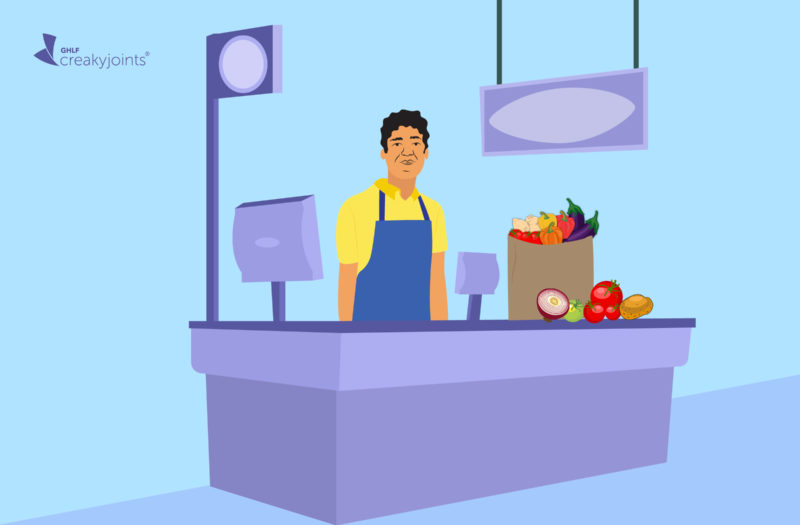 My oldest children — I have four boys — are 18-year-old twins. High school seniors. This is a time in their school career where college acceptances are rolling in and thoughts should be turning to the fun stuff like prom and graduation. Events that may not happen due to necessary widespread school closures and self-isolation measures to thwart the coronavirus pandemic.
Last week, we received urgent news from our school superintendent that one of our elementary schools was immediately closing because a parent with a child at the school tested positive for COVID-19. This child was attending school and riding a school bus shared with another elementary school — while exhibiting coronavirus symptoms.
This set our school district into chaos and forced the immediate closure of the entire district, one of the largest in Massachusetts. As of this writing, all schools in Massachusetts have been officially shut down until April 7 but likely will be closed for far longer.
Parenting Children with Multiple Medical Issues
Both my twins have medical issues. (Actually, all of my kids have medical issues, but I'll focus on the twins here.)
One has multiple disabilities including being legally blind and hearing impaired and has had 26 surgeries for a variety of things but mostly his glaucoma and a total eye removal at age eight following a failed second corneal transplant. He's also had surgeries for a spinal cyst and multiple nasal surgeries. He's facing a fourth nasal surgery this coming summer.
Despite his extensive issues, his identical twin has nothing more than a propensity for upper respiratory infections, allergies, and asthma. Despite not having the extensive medical issues of his twin, he gets sick frequently and quickly — often severely — and has missed more school on average due to illness than any of his three brothers.
A few years ago, he had an incessant cough that no one — not even the experts at Children's Hospital in Boston — could help. He was on inhalers and steroids and missed a month of school. It got so desperate that our pastor came with an elder in our church to anoint him with oil and pray over him. Thankfully, he eventually started to get better, but I've never forgotten how awful and scary that time was.
A Vulnerable Teen on the Front Lines of Exposure
Despite his history of breathing issues, he leads a full life including working at our local Trader Joe's. He turned 18 this past December, which meant he was now able to start working on the cash register.
He was really happy about that but, as a mom, I realized that stocking shelves and collecting carts was very different from the close human interaction of the cash register. For his other tasks he would wear gloves, but for the cash register he was handling money (which is known to be filthy) and having regular and close face-to-face contact with the general public.
As the fears of COVID-19 started to spread a few weeks ago, he would come home and tell me how crazy his shift was at work. That the lines at his register were long, and things were flying off the shelves and they could barely keep up with demand. He was tired but he loves his job even though some customers were grouchy and impatient due to the stress of the pending pandemic and certain items being out of stock.
As he spoke, I noticed the look of exhaustion on his face. He was taking a full course load of classes at school, including a dual-enrollment class through our local community college, and left the house every morning around 6:45 AM.
I was worried about how many of the people he was face to face with that day — likely hundreds over the course of his shifts — who were already infected with COVID-19 but were unaware? How many were experiencing symptoms of illness but went out anyway, even if it was just a cold or even the flu? How many were really being cautious with their hygiene? How many might have coughed or sneezed near him?
I've seen enough of the public to know many people do not practice good hygiene. Just stand at the sink in your local Target and see how many women leave the bathroom stalls without washing their hands. I hear from my husband and boys that men are just as bad if not worse.
Within a few days of the pandemic shopping mayhem, our son started to cough and complain of shortness of breath. We made certain that he didn't have a fever (he did not), but he needed to start around the clock on his inhalers, both his rescue albuterol inhaler and Flovent for keeping his airway open.
I was extremely worried.
A Parent's Dilemma
Work has always been a heated topic. My son adores his job, but we have always made it clear that school is his number-one priority along with his health. We could see that with cases of coronavirus cropping up quickly in our town and surrounding towns, we'd have to talk with him about curbing his hours and ideally not working anymore.
It was a talk I dreaded, as his job brings him so much fulfillment.
My husband and I sat down with him to discuss the topic and thankfully it went better than we expected. My son was seeing firsthand how his health was impacted, and I told him it was really the best decision to bow out of work if possible during this high-risk time because of his health history.
Improbably, he agreed.
We discussed the best way to move forward and I knew it was contacting his manager. He felt most comfortable having me call his manager who couldn't have been more lovely and supportive. I called and explained who I was and right away she said, "We love your son, he's a hard worker, he's not the only one. We'll take him off schedule rotation; we want him to stay well, healthy, and safe."
I felt relief wash over my body. I shared what she said with my son and he, too, was relieved. My son told me that his manager had just returned from maternity leave with her second child, so she totally got it.
An Important Reminder Next Time You Shop
But not every teen will be as lucky. Some may be forced to report to work despite health issues.
So, as you go out and stock up on supplies during this uncertain time, realize that the person stocking the shelves or manning the cash register may be at risk for coronavirus complications. They cannot distance themselves from others the way we have the luxury of doing when moving through a store. A little bit of patience and empathy can go a long way.
And please stay out of public stores and spaces if you are showing any symptoms of illness — no matter how minor. As the days and hours progress, there will likely be more restrictions on public outings and interactions but until then practice good hygiene — and ample kindness.
Get Free Coronavirus Support for Chronic Illness Patients

Join the Global Healthy Living Foundation's free COVID-19 Support Program for chronic illness patients and their families. We will be providing updated information, community support, and other resources tailored specifically to your health and safety. Join now.