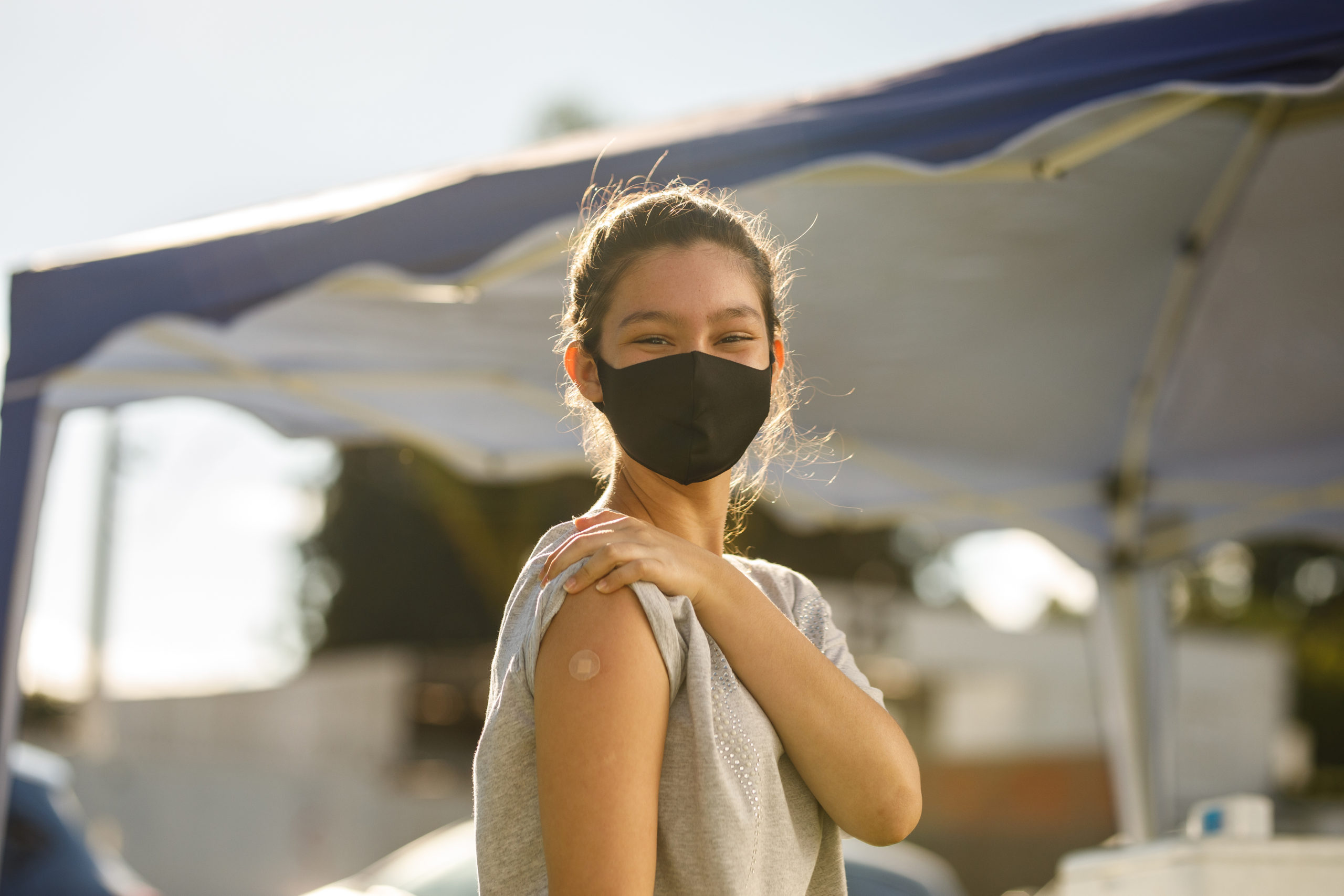 If you've felt overwhelmed juggling the COVID-19 shots and various boosters you need as an immunocompromised individual over the past few years, good news may be ahead: Vote by vote, experts are working toward a more simplified vaccine strategy.
Recently, members of the U.S. Food and Drug Administration's vaccine advisory committee unanimously voted on a proposal to make all future COVID-19 vaccines interchangeable. Whether you're getting your first dose or a booster, the vaccines would all have the same formulation to target the same viral strain or strains — regardless of who the manufacturer is, per NPR.
"This vote was to ensure that boosters and primary series are aligned," says infectious disease physician Amesh A. Adalja, MD, a Senior Scholar at Johns Hopkins Center for Health Security. "[The idea] is to change the formulation of the primary series so that it includes BA.4 or BA.5 [omicron subvariants], and not just the ancestral strain. It wasn't a very big surprise — I think most people knew that the ancestral strain of the virus is really extinct."
The vote was unanimous at 21-0. Of course, each manufacturer will still have a different list of ingredients since each company has its own technology, but the vaccines will all target the same viral strain or strains.
Experts believe this is one step toward creating an annual COVID-19 shot for most Americans. In another proposed new plan, an annual vaccine dose would be matched to circulating strains of the SARS-CoV-2 virus, similar to the flu shot, per STAT News. Two doses would be given to immunocompromised individuals, older people, and children.
However, the FDA has not held a panel vote on this proposed plan yet.
"There still needs to be a lot more discussion about what the best strategy is, because COVID and the flu are two different viruses and vaccines," says Dr. Adalja. "It shouldn't be that they force COVID vaccinations into a flu vaccine paradigm. There are still a lot of questions."
For instance, there may be some people who don't need any new doses of the COVID-19 vaccine each year because they're protected against severe disease, adds Dr. Adalja. Meanwhile, there may be some people who need an annual shot and some people who need two annual shots.
"I don't think it should be a one-size-fits-all," says Dr. Adalja. "It should be tied to an individual person's risk for severe disease."
Eventually, a simplified vaccine plan that experts agree on could make it easier for Americans — especially those who are high-risk and in need of multiple shots — to stay up-to-date with their vaccines. Currently, only 15 percent of Americans are vaccinated with the updated booster dose, per the U.S. Centers for Disease Control and Prevention.
Get Free Coronavirus Support for Chronic Illness Patients
Join the Global Healthy Living Foundation's free COVID-19 Support Program for chronic illness patients and their families. We will be providing updated information, community support, and other resources tailored specifically to your health and safety. Join now.