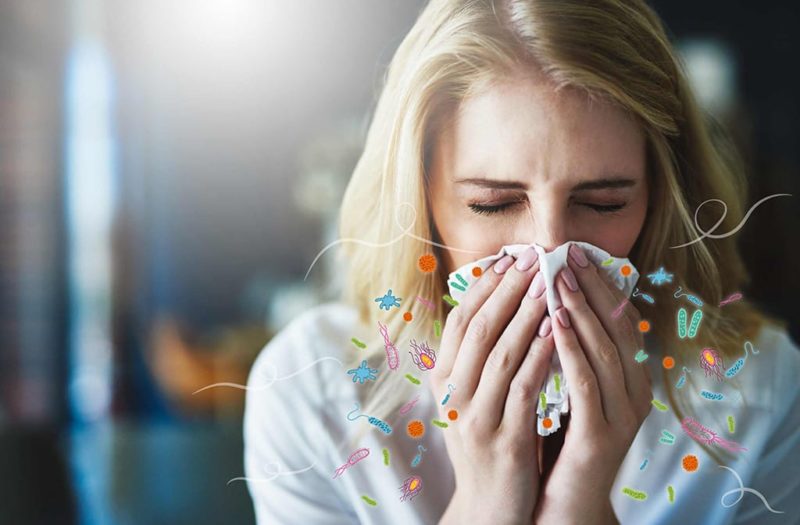 One virus can wreak plenty of havoc all by itself, but it's possible to contract more than one infection at the same time. Although battling two viruses at once isn't always problematic, it's easy to see why it might be: When your immune system is busy fighting off one ailment, it can be more difficult to mount proper defenses against a secondary invader.
Since the coronavirus outbreak began, experts have aimed to determine how common "coinfections" with other respiratory viruses were among COVID-19 patients. The data to date has been mixed, but the latest report suggests that this overlap doesn't happen too frequently — at least not for now.
A new study, led by researchers at the University of Chicago Medicine, found that only 3 percent of people who tested positive for COVID-19 between March 12, 2020 and April 15, 2020 also tested positive at the same time for another viral infection, such as rhinovirus (which causes the common cold) or influenza (which causes the flu).
Younger patients were more apt to be among those battling multiple viruses at once.
"Notably, the median age of coinfected patients was nearly 20 years younger than those only infected with SARS-CoV-2," the virus that causes COVID-19, the authors wrote. "This observation is consistent with established literature that community-acquired viral infections are more common in younger populations."
The research was published in the journal Infection Control & Hospital Epidemiology.
The authors pointed out that there was a decline in overall flu cases in Chicago between March and April, which follows normal seasonal trends.
Because flu cases tend to decline in warmer weather and rise as temperatures dip, it would not be surprising if the number of people who are simultaneously infected with flu and coronavirus increases this fall and winter.
Getting vaccinated against the flu as early as possible this fall should significantly reduce your chances of that happening.
Get Free Coronavirus Support for Chronic Illness Patients

Join the Global Healthy Living Foundation's free COVID-19 Support Program for chronic illness patients and their families. We will be providing updated information, community support, and other resources tailored specifically to your health and safety. Join now.