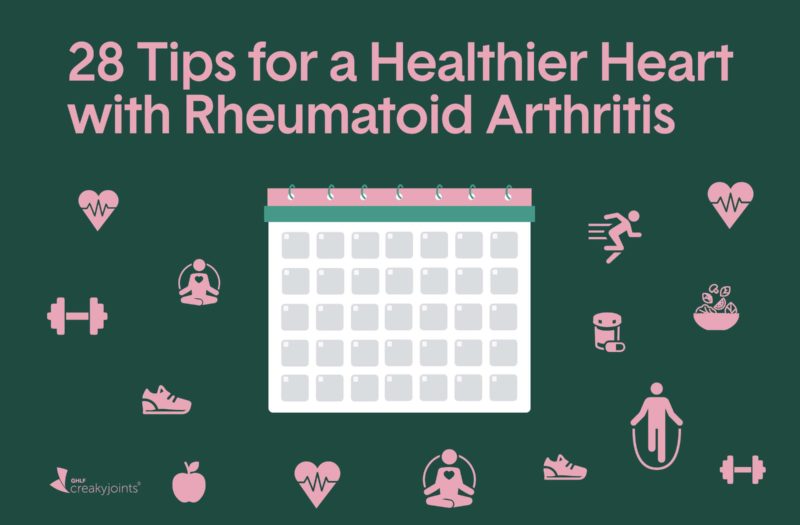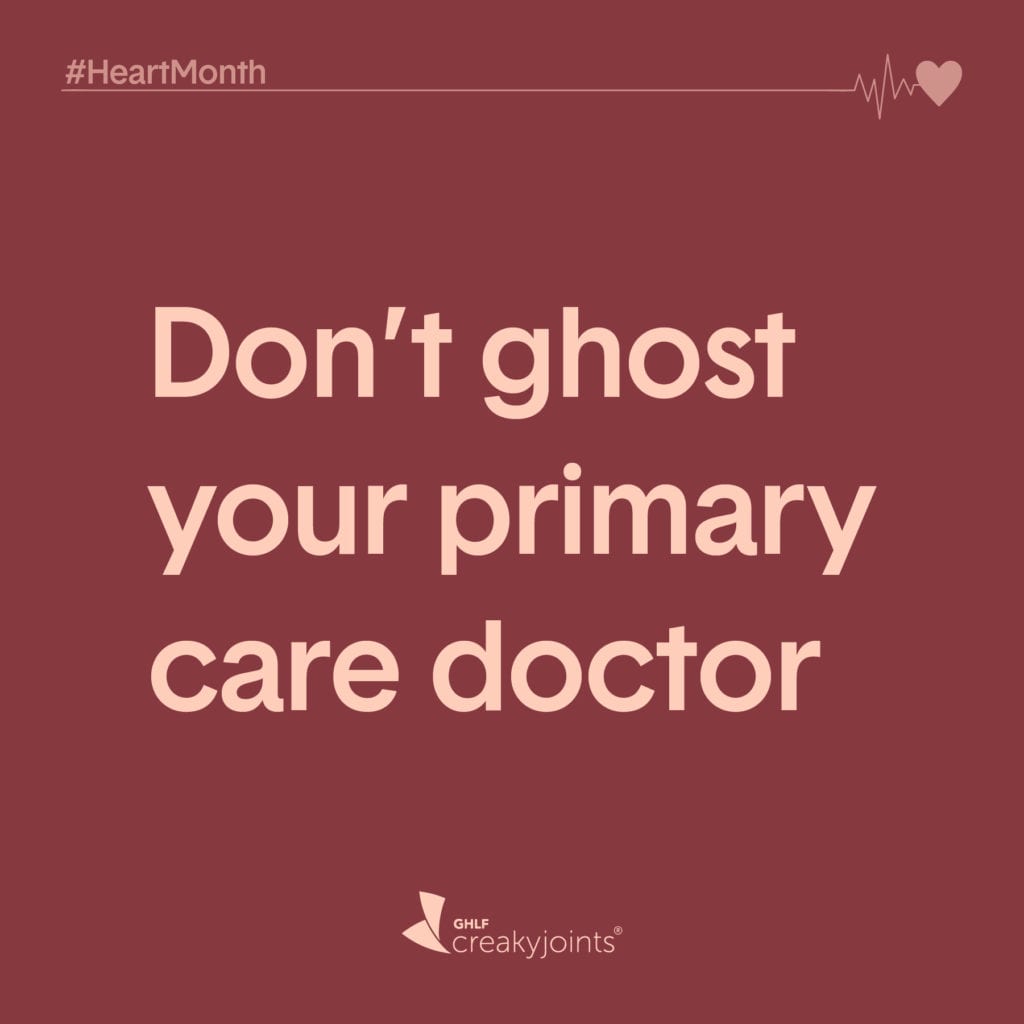 1. Don't ghost your primary care doctor
While many rheumatologists are becoming more interested in the connection between RA and cardiovascular disease, matters of the heart and blood vessels are still primarily the domain of your primary care physician. In some cases, you may also need to see a cardiologist.
Patients often have such a hard time finding the right rheumatologist that once they do they don't want to bother having to find other health care providers too, says rheumatologist Iris Navarro-Millan, MD, Assistant Professor of Medicine at Weill Cornell Medical College and Assistant Attending Physician at Hospital for Special Surgery in New York City. The problem is that even the most standard of heart health checks, like getting a cholesterol test, may fall through the cracks. See your primary care doctor at least once a year.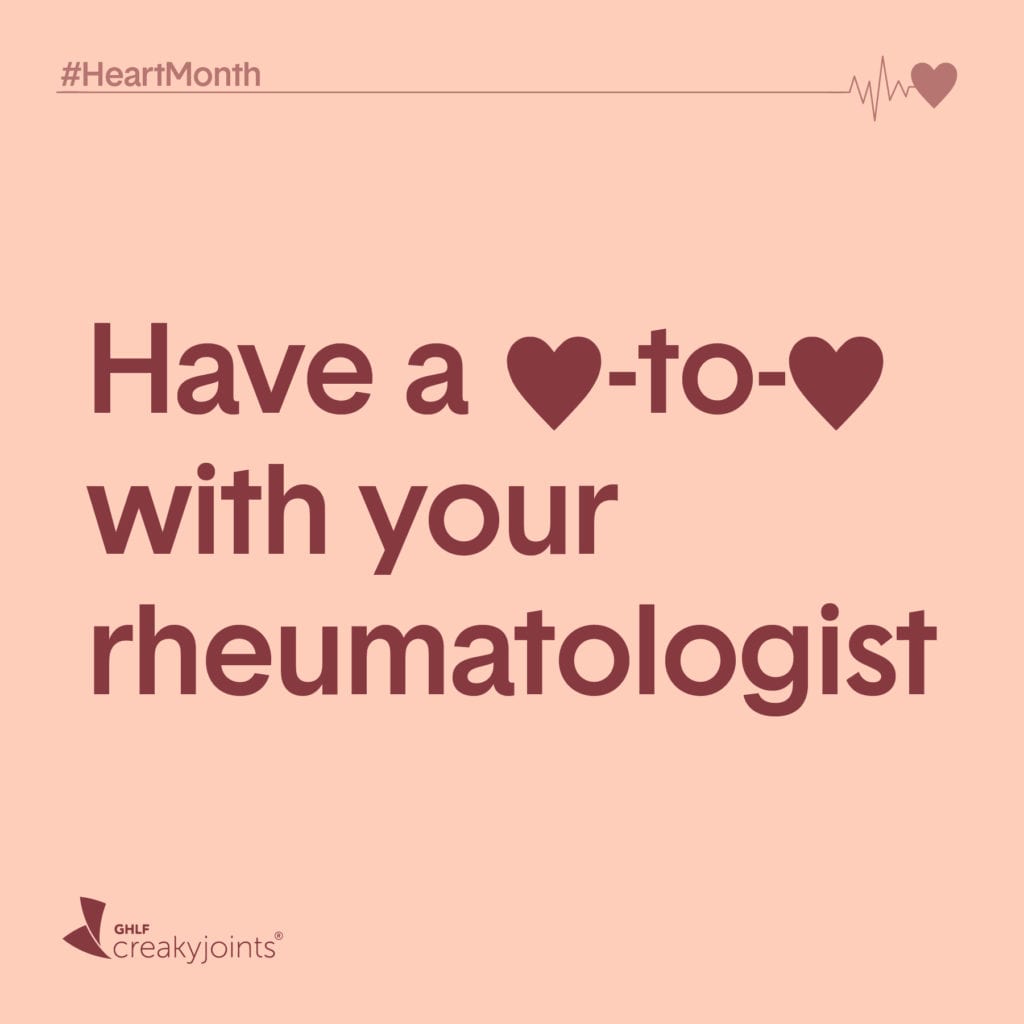 2. Have a heart-to-heart (pun intended) with your rheumatologist
"It's important that rheumatologists bring up [heart health], but that doesn't seem to be happening," says Dr. Navarro-Millan. She wants patients to feel empowered to put their concerns on their rheumatologist's radar. It can be as simple as telling your rheumatologist that you've recently read about the increased risk of heart disease in people with RA and want to know what it means for you personally.
If your doctor merely says you're at high risk for cardiovascular disease, press them for more information about how it ought to be managed and monitored. You might be referred back to your primary care doctor or a cardiologist, but "I think this is a discussion patients and rheumatologists should be having," says Dr. Navarro-Millan.