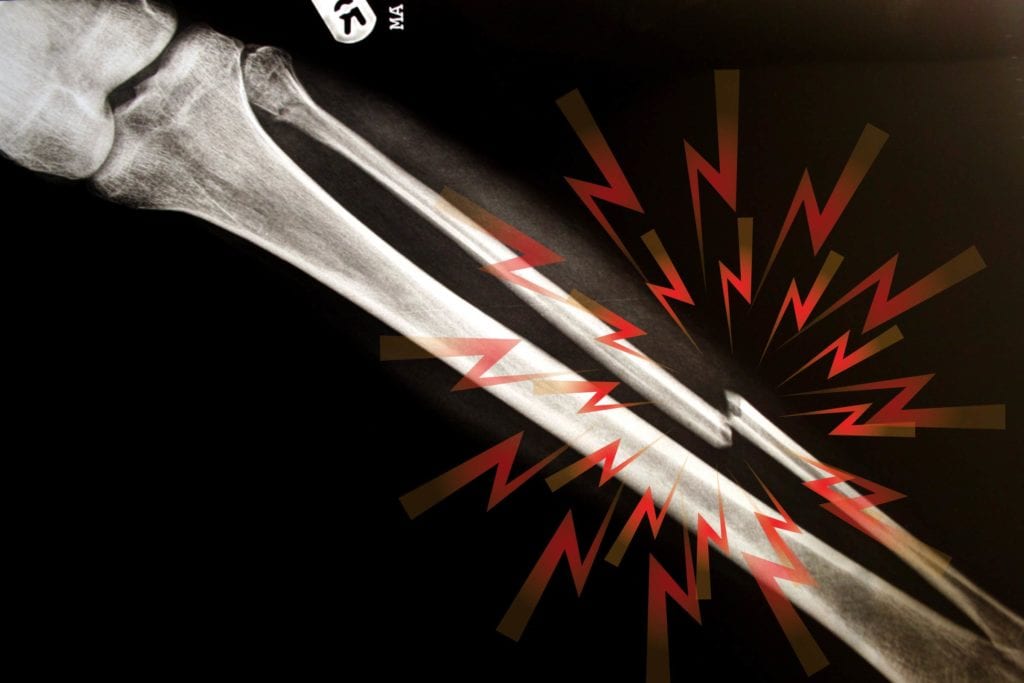 Rheumatoid arthritis (RA) is often accompanied by bone thinning (osteopenia, a precursor to full-blown osteoporosis), though it's not clear why. Now a new study from Sweden fosters the theory that anti-citrullinated protein (anti-CCP) antibodies may play an important role.
The study, published in the journal Arthritis Research & Therapy, involved data on more than 650 patients who had been diagnosed with RA within the past year. Fifty-eight percent tested positive for anti-CCP antibodies, which tends to indicate having more severe or aggressive disease. 
According to the researchers, being positive for anti-CCP antibodies did not necessarily mean that patients had higher levels of "unacceptable pain." But it did make them more likely to have thinning bones, at least in certain parts of the body.
"These data show that in patients with early RA, anti-CCP positivity was independently associated with osteopenia in the [thigh bone]… but not in the lumbar spine," the authors concluded. 
However, there were some important differences between the sexes: "Patients positive for anti-CCP had significantly more often osteopenia in the [femur] than anti-CCP-negative patients, but when separating the patients per gender, this difference was found only in men," the authors wrote. 
When they went on to analyze the data on women by age group, the researchers did find that those who were 50 years or older were more apt to have osteopenia if they were also anti-CCP positive. (Most women go through menopause around age 50, and after that point estrogen levels drop and the risk of bone thinning increases regardless of whether you have RA.)
The authors noted that anti-CCP antibodies might have a direct role on bone metabolism, as earlier research has suggested, but that a cause-and-effect relationship can't be established yet. 
The new findings that identified an association between being positive for anti-CCP antibodies and a higher risk of osteopenia are intriguing, but that "the present study does not allow any inferences of causality" and more research is needed.
If you have RA, and especially if you have other osteoporosis risk factors, ask your doctor about whether you should get bone mineral density testing. Current guidelines from the U.S. Preventive Services Task Force recommend osteoporosis screening for women age 65 and older, but people with an increased risk should likely start sooner.
Here's more information about the link between osteoporosis and rheumatoid arthritis.
Keep Reading