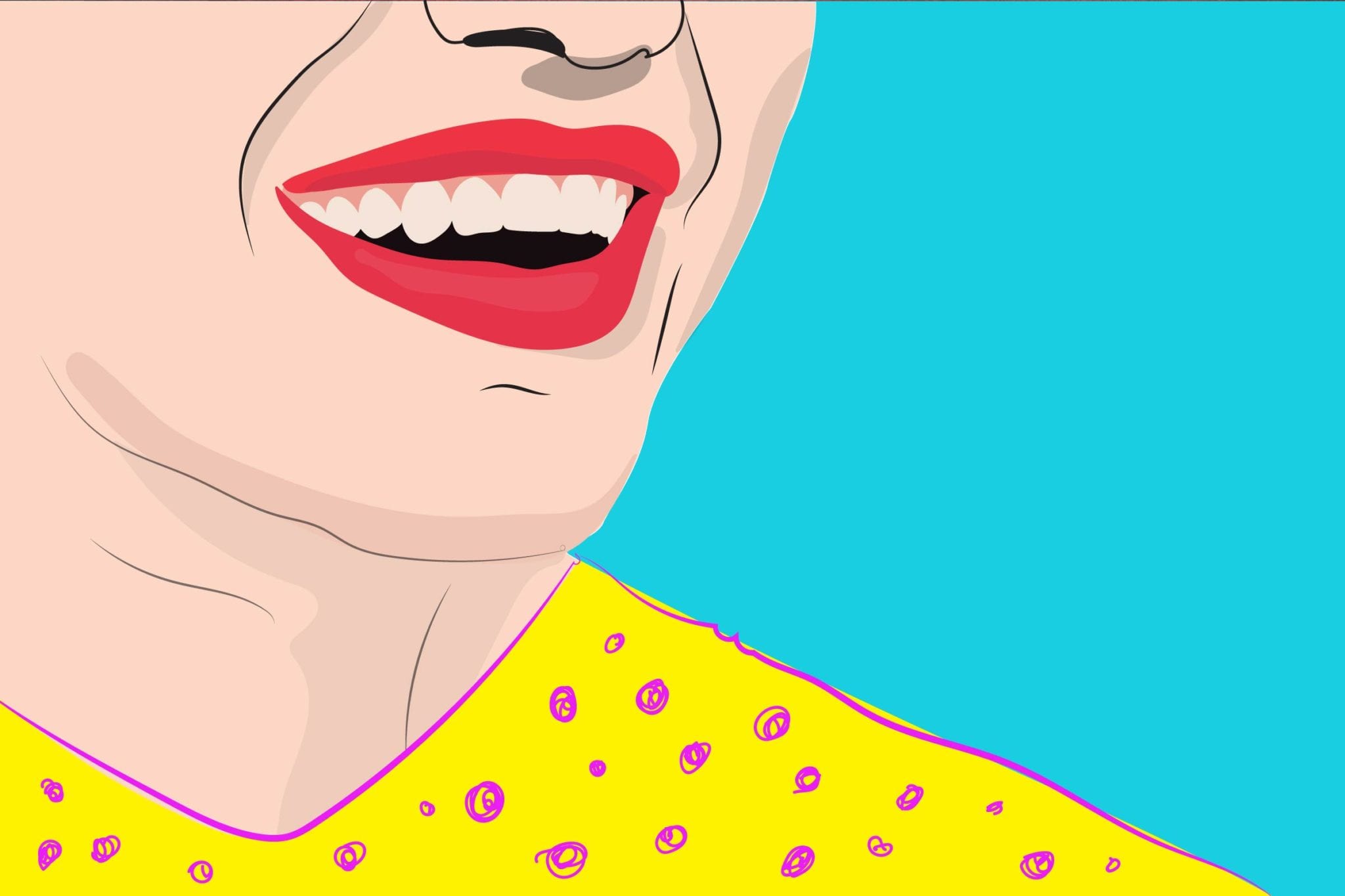 A very wise young woman once told me, "what doesn't kill you makes you stronger." Her name was… Kelly Clarkson. And I heard the song on the radio and, fine, she wasn't singing only to me. But for me, and millions more living with rheumatoid arthritis, those words are a very powerful reminder to try to stay positive through all the ups and downs this disease brings.
It's difficult to say there's anything good, per se, about being diagnosed with RA, a serious autoimmune disease that can cause excruciating joint pain, chronic fatigue, brain fog, depression, and a host of other debilitating and/or life-threatening complications.
And yet, I found several people who have managed to turn aspects of living with this lemon of a disease into lemonade (light sugar, please).
As awful and scary as RA is, there are some surprising upsides to having it, beyond the most obvious — being grateful for every day we have on this planet and the free foot massages I get from my girlfriend, who never complains. Here are 13 more benefits you may not have considered:
1. "I'm much more proactive about my health care"
Before being diagnosed with RA, I rarely went to the doctor. Now I'm at his office every three months. While this can be inconvenient, the upside is that my vitals (blood pressure, blood tests, etc.) are monitored regularly. If anything else goes wrong, it's probably going to be caught early.
Many RA medications can weaken patients' immune systems, so being proactive about your health is not only smart, it's vital. "I get my flu shot every year in early October faithfully," Phyllis Ayotte says. "I never fly during flu season and avoid crowds during this time." Read more about how corticosteroids affect your infection risk.
2. "It's made me my own health advocate"
A chronic illness forces you to truly understand your health care, from the complexity of the disease to wading through insurance red tape. If you want to get the best treatment, you can't just tune it out like an adult in a Charlie Brown cartoon ("wawawa waaaawawa").
"I've become a better advocate for myself," Marie Thiesz, 47, says of the nine-year period since her diagnosis. "I always hated speaking out about my concerns. I've learned to navigate and firmly fight for my rights with insurance and with medical treatment."
Ayotte, who's had RA for 30 years, has discovered through trial and error that it pays to get the best health coverage available, even if it's expensive. "This helps eliminate approvals and allows me to see a specialist sooner." (If you want to learn more about advocating for better access to health care, sign up for our 50-State Network.)
3. "I have a higher tolerance for pain"
Emily Allman recently got her wisdom tooth removed and her dentist sent her home with 60 oxycodone pills. She took four, then got rid of the rest. "The pain from this honestly did not seem like a big deal," she says. "I took a couple of Advil and was good to go."
While you can't ignore CDC statistics confirming an opioid epidemic in America, many RA patients I talked with are successfully managing their pain and believe that having a chronic disease has actually increased their tolerance and perception of pain. "My threshold has increased dramatically over the last 20 years," Ron Lynch, 53, confirms.
Roxanne Dalis, who at 38, has the double whammy of RA and fibromyalgia, agrees. "I woke up this morning with pain at about three [on a 0-10 scale] at rest and five with movement. My shoulders, knees, and hands ached really bad, but I could move them. My first thought? 'Ehhh, I can move without crying. Today is going to be a good day!' Seven years ago I would not have been so optimistic."
4. "I'm less judgmental"
Increased empathy is one of the best side effects of having RA. "I have become more aware of others," Thiesz says. "Just as how I don't want others to look at me and make a judgment about my handicap parking tag, even though I look younger and more able-bodied. If I see myself making a judgment, I take a step back and remind myself I may not know the whole picture."
Stef Beadsworth, 29, believes she's become more empathetic in the three years since showing symptoms of RA. "I think I'm a much more understanding and caring person than I used to be," she says. "I never went out of my way to help people other than my close family. That's completely changed and that's why I'm thankful for a condition like this."
Beadsworth had to quit her job in hotel management but she's taken up knitting scarves, which she donates. Now she takes five minutes out of her day to chat with an elderly person because that might be the only interaction they have that day. She also spends hours helping people with disabilities challenge workplace discrimination.
"RA and everything that comes with it sucks," she says, "but it doesn't have to make you a sucky person!"
5. "I go with the flow more"
My motto: When one door closes, another one opens. I was a three-sport athlete in high school but because of my RA, I can no longer run, jump, or play my beloved tennis. But you know what I discovered that I can do? Hike in Joshua Tree. Swim. Meditate. Bake my own homemade everything bagels. Ride ATVs.
Having RA has pushed me to pursue new interests and hobbies that I might never have discovered without my diagnosis. I'm actually a more well-rounded person now, if I do say so myself.
When Joni Collins was told she had RA at just 17, she knew she might not be able to wait until retirement to travel the world. So she started ASAP because… why not? "I taught ESL in Korea and China for eight years," says Collins, now 41. "I've traveled a lot more with RA than I likely would have without it. I've been to 11 countries so far. Tanzania is next on my list!"
6. "I push myself"
Nobody knows exactly how much time they have on this earth, but living with a chronic illness like RA can be a great motivator to get sh*t done. "If I'm having a good day I get out and live!" Collins says.
Thiesz says when she's feeling better she's definitely more productive. "I push myself to do more," she says. "Last summer I tried something I thought I would never do to prove I could. I did a ropes course that was high up in trees. I was terrified, but I also knew I needed to try it while I could."
Canadian snowboarder Spencer O'Brien, 30, was devastated when she was diagnosed with RA four months before the 2014 Sochi Olympics, but in a recent interview she says her illness didn't hold her back. Ultimately, she says, "I think it's made me a better athlete." She won the gold medal at the 2016 Winter X games and qualified for the 2018 Winter Olympics in PyeongChang, so no argument there.
7. "I listen to my body"
It's no secret that many women have complicated body issues. But some people with RA say their diagnosis has fostered a new attitude and acceptance. "It's forcing me to confront my dislike of my body," says Leonie Lynch, 34, who was diagnosed just 18 months ago. "It's not a fun upside but it's a psychological door I've stubbornly left closed all my life." Likewise, Katina Pyron says she's "learned to appreciate my body. To savor the good days and make use of them."
The most common phrase that kept popping up in my chats with fellow RA patients is that living with RA has taught many women to "listen to my body." And that is a wonderful upside because that means they are practicing self-care. "If I have overdone things I will skip my walk," says Ayotte, "or if I need to I will stay in bed and just rest. I learned to take shortcuts to help me, if I am not up to it, I will have my groceries delivered at home."
The more women love their bodies, the more they know their bodies, and the more they will advocate for their bodies, especially in light of several recent credible studies that show women's pain is often taken less seriously than men's. "You should listen to your body no matter if doctors think there is nothing wrong with you or blame every symptom on other things," insists Crystal Rios. "Don't give up — no one knows your body like you."
8. "I'm nicer to myself"
"I never was," says Janice Grace, who, after suffering through four hip surgeries, was finally properly diagnosed with RA at age 54. "I put others' needs before my own. Certainly codependent, but I digress. Now it's like having an awakening. I matter. I can rest, I can heal. As a mother and a wife, I just never slowed down to deal with the real issue. If I had, maybe things would not be so hard now. I'm finally on methotrexate and learning so much from others. Some of the biggest challenges for me was not being afraid to speak up and say I still hurt."
"For the past 10 years I have always felt guilty and wondered why it's so hard for me to keep up with the kids," says Emily Allman. "I would push myself to the point of exhaustion and even throw up sometimes because of it. Now, when I need a break I just say I need a break. And you know what? My kids are completely supportive. In fact, I actually think it's making them more empathetic in their daily lives." Here are more tips on not being so hard on yourself.
9. "I learned the art of 'treat yo'self!'"
Another upside of having a chronic illness is allowing the occasional splurge. "RA has taught me to pamper my joints and body," Ayotte says. "A trip to the spa for a gentle massage or a paraffin treatment for my hands and feet helps me tremendously." Thiesz says she spoils herself with pedicures and higher quality shoes, "rather than just looking at cuteness." Another touching tangent of RA is that many women who have bad feet donate their high heels to charity. Painful to give them up, but so worth it!
10. "I eat healthier"
The jury is still out on what foods are best for RA; according to a study published in the Open Rheumatology Journal earlier this year, there may indeed be some benefits of vegan, Mediterranean, gluten-free, or pescatarian-focused diets, but the paper ultimately concluded that "dietary modifications in RA are not well understood."
But considering that weight management and cardiovascular health are critical parts of managing RA, switching to a healthy diet is a definite perk that, for some, might not have happened without an RA diagnosis. Addy Perez, 42, used to eat tons of dairy and meat. "Cheese on everything, eggs every morning," she says. After watching the documentary film What the Health, she had an epiphany and changed her eating habits completely. "Within a week, I noticed my morning inflammation stopped."
11. "I don't drink as much"
No question that giving up smoking after getting RA is a huge benefit to your health, besides the obvious, but also because some research shows it negates the effect of methotrexate, a commonly prescribed RA drug. Giving up booze can be beneficial as well, and not just because you won't get hammered and put a lampshade on your head at your office holiday party. Studies show that alcohol can reduce bone density — and RA raises your risk for bone fractures and osteoporosis — and can also be dangerous for the liver when consumed while taking with certain RA medications. "RA has reduced my alcohol consumption because of the limitations of methotrexate, but that is a questionable benefit!" jokes Gary Larson, 69, who was diagnosed in January. Read more about what doctors say about drinking while taking methotrexate.
12. "I exercise more"
"I feel better when I exercise regularly or do physical work," says Larson. "It alleviates some of symptoms such as the swelling in my hands and feet, so I am more consistent with my exercise regimen and welcome hard work in the yard." Shannon Caliendo adds that "living with RA has made me realize how strong I am. Many people couldn't live my life, and not only do I live it, I'm rocking it!"
Keep Reading