Pregnancy and Family Planning Concerns of Women with Autoimmune Conditions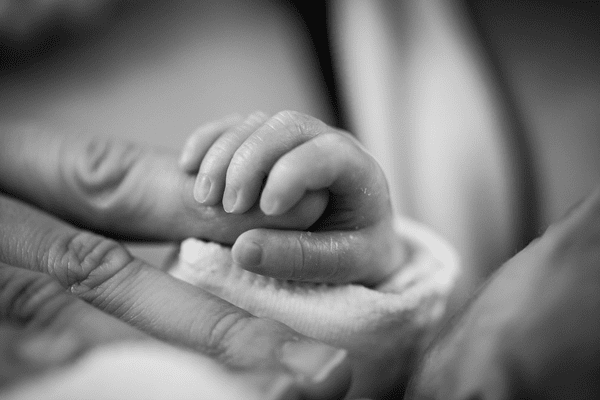 Many women with autoimmune conditions wonder whether they should stop or continue their medications during pregnancy or breastfeeding. Patients often ask if it is riskier to stop medication or continue them while trying to conceive, during pregnancy and while breastfeeding. What should be considered when evaluating the safety, risks, and benefits of medications during these periods? How do you weigh the impact of both the disease and its treatment on your own health and your baby's?
---
Megan Clowse, MD, MPH, Associate Professor of Medicine, Duke University
Click on the video below to see the video from the webinar.
---
Dr. Megan Clowse, rheumatologist in Durham, North Carolina and an Associate Professor of Medicine at Duke University was joined by CreakyJoints patients and staff for a one-hour webinar to discuss these important topics. Her research focuses on the management of rheumatologic diseases in patients of childbearing age and includes the Duke Autoimmunity in Pregnancy Registry which includes over 500 pregnancies in women with rheumatic disease seen in the last decade. Dr. Clowse is also leading the Reproductive Concerns Research Interest Group (RIG) which is part of a larger collaborative research group called the Autoimmune and Systemic Inflammatory Syndromes Collaborative Research Group (ASIS CRG), part of PCORnet, the National Patient-Centered Clinical Research Network. The presentation was followed by a Q&A session with Dr. Clowse, an expert in the field.
Here are a few of our key learnings:
Active rheumatic disease and the subsequent inflammation are more dangerous to the pregnancy than certain medications. It is important to maintain low disease activity while pregnant and to avoid getting pregnant when in high disease activity through the use of effective contraception.
The more organ involvement you have with your disease, the higher the risk of bad outcomes to your pregnancy. Hence it is important to monitor and treat rising disease activity during pregnancy.
Three main rheumatologic medications are known to cause birth defects: methotrexate (Otrexup™, Rasuvo®, Rheumatrex® and Trexall™), mycophenolate (Myfortic® and CellCept®) and cyclophosphamide (Cytoxan®, Cytoxan Lyophilized®, Neosar®). However, other medications may be used safely during pregnancy such as hydroxychloroquine (Plaquenil®) and chloroquine, azathioprine (Imuran®, Azasan®), tacrolimus (Prograf®, Astagraf XL®) & cyclosporine (Gengraf®, Neoral®, SandIMMUNE®), IVIg, corticosteroids (Prednisone, Medrol®, Deltasone®) and colchicine (Colcrys®, Mitigare®). In addition, there is a lot of good data on TNF-inhibitors (Humira®, Cimzia®, Enbrel®, Remicade®, Simponi®) showing safety in pregnancies for women with inflammatory bowel disease and arthritis.
Rheumatoid Arthritis (RA) and Multiple Sclerosis (MS) improve in about half of women during pregnancy and flare in about half after delivery (often the same women get better and then get worse).
The above are just a few takeaways from the one-hour event. Check out the embedded video above, or head over to youtube.com/creakyjoints to view the webinar in its entirety.
---
---
Autoimmune and Systemic Inflammatory Syndromes Collaborative Research Group (ASIS CRG)
To learn more about the PCORnet Autoimmune and Systemic Inflammatory Syndromes Collaborative Research Group (ASIS CRG), click here.