Joint Replacement Resources
Health information and decision making for joint replacement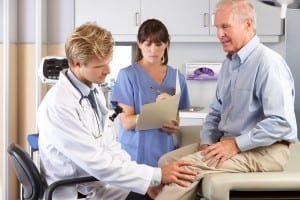 ---
Patient connections
---
Nutrition and diet
---
Being overweight puts added stress on joints. Some procedures—such as hip replacement surgery—may require an alteration in diet.
Caregiver support and education
---
Depuy Synthes, an implant device manufacturer, provides resources and information for caregivers or family members of patients undergoing knee replacement and hip replacement surgery. Information includes treatment options, what to expect before and after surgery, seminars, and implant device information.
Zimmer, an implant device manufacturer, offers resources for caregivers including what to expect after a loved one has surgery. The site also provides educational material and suggests how caregivers can take care of themselves while caring for a loved one.