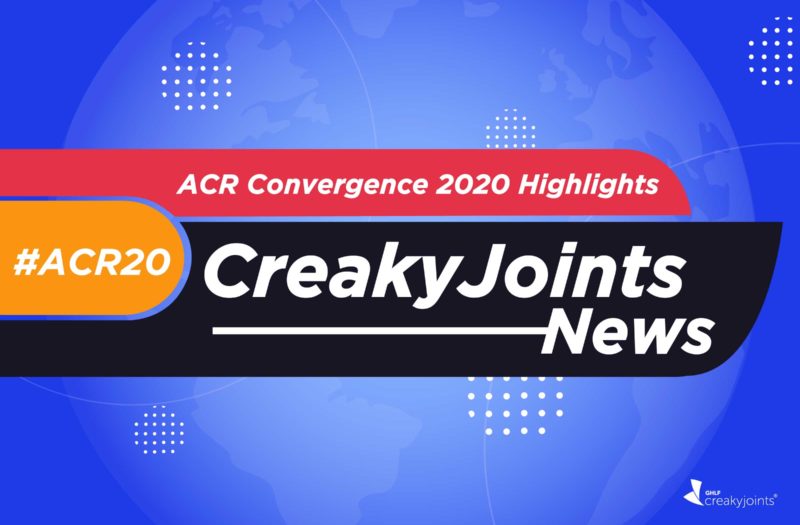 Having arthritis or a rheumatic disease is usually a chronic condition, which means you have to cope with it for your whole life. This makes it incredibly important for patients to understand the ins and outs of their conditions — symptoms, treatments, overlapping health issues, and more — and develop good relationships with rheumatologists and other care providers. Rheumatic conditions are often not simple or straightforward to manage, and the science and medical understanding of them continues to change rapidly (which is a good thing).
Enter the importance of the annual medical meeting of the American College of Rheumatology (ACR).
Each fall, rheumatology health professionals from around the world gather to share best clinical practices and cutting-edge research. It's where doctors, nurses, and other providers keep up with their medical training and learn the latest thinking about how to provide optimal care for people with arthritis and rheumatic diseases. Arthritis nonprofits (such as ours) and patients present patient-centered research too.
A goal of CreakyJoints is to make sure the patient community has access to all of the learnings and updates shared at ACR. This adds to your understanding of own condition and can help you advocate for better care.
Because of the COVID-19 pandemic, this year's medical meeting was held virtually — and, in many ways, this made it more accessible and patient-centered than ever.
With help from a team of patient reporters (Dawn Gibson, Eileen Davidson, and Jennifer Walker) who attended the conference, input from CreakyJoints medical advisors, and CreakyJoints staff review of thousands of studies, we curated this guide to the research and trends from ACR Convergence 2020 that you should be aware of.
Here is a table of contents to the sections in this resource:
COVID-19 and Rheumatic Disease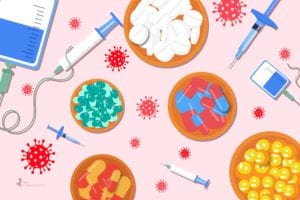 Of course, COVID-19 research was a huge focus of this year's meeting. Consider how the realm of rheumatology has been front and center throughout the pandemic, with so many important areas in need of study. Hundreds of abstracts and sessions addressed big issues that are particularly relevant to people living with arthritis and rheumatic disease.
First and foremost, there's the question of how rheumatology disease patients fare when infected with COVID-19, given their underlying rheumatic disease, comorbid conditions, and medications that may modify/suppress the immune system. Here, the news was mostly positive.
"People with rheumatic diseases may be reassured by data suggesting that their diseases and medications don't seem to increase the risk of contracting COVID-19, and that most cases are mild, with about three-quarters being able to recover at home," says Angus Worthing, MD, Clinical Assistant Professor of Medicine at Georgetown University Medical Center in Washington, D.C.
Then there's the role of rheumatology treatments being used in COVID-19, with an early spotlight on hydroxychloroquine as a potential (and later, ruled-out) coronavirus therapy to many other rheumatology therapies still being investigated for their use in managing systemic inflammation in COVID-19.
Plus, there's the need to study how the pandemic has been affecting patients' mental health and quality of life, given that many have been strictly isolating. Another important area of research focused on telehealth and how patients and doctors are communicating and receiving care during the pandemic.
"It's clear that rheumatologists and researchers around the globe, including our own ArthritisPower team, made quick and prudent decisions in the earliest days of the pandemic to start studying how this unprecedented public health crisis is affecting patients' health and care," says Seth Ginsberg, CreakyJoints Cofounder and President. "It is reassuring to see the incredible amount of research being done to delve into these issues and ultimately, help rheumatology patients stay healthy and safe during the pandemic and beyond."
We pored over the research and spoke with many experts to drill down to the most critical information the CreakyJoints community needs to know. Check out our in-depth reporting here:
 Axial Spondyloarthritis Updates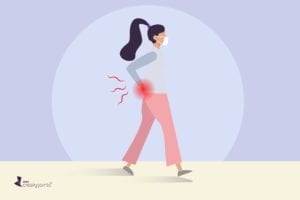 In axial spondyloarthritis (axSpA), one area that got a lot of attention at ACR was data that questioned the benefits of using "treat to target" to help improve symptoms and outcomes. (Treat to target means picking a target, like low disease activity or remission, and adjusting a medication and treatment until the target is met and sustained.)
A clinical trial from Europe showed that there was no difference in disease activity scores for axSpA patients treated with a treat-to-target approach compared with those who received usual care — but experts believe this is not the final word.
There was promising data about using JAK inhibitors (targeted oral medication) for axSpA.
A number of studies examined how to identify undiagnosed axSpA by working with specialists who treat related manifestations of the disease, such as eye doctors (for uveitis) and gastroenterologists (for inflammatory bowel disease) to screen patients for axSpA.
There was more concrete data shared about sex/gender differences in axSpA symptoms and insights about how central sensitization (when your nervous system is more sensitive to pain signals) and sleep disorders affect axSpA patients.
For more details on all of this and more, check out our guide: ACR 2020: 10 New Things to Know About Axial Spondyloarthritis.

Gout Updates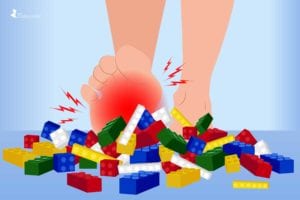 A few big themes emerged in gout research this year. One was gout and diet: The results of new research add to existing knowledge that diet only plays a small role in elevating uric acid levels.
Another important study found that the uric-acid lowering medication febuxostat is safer in terms of cardiovascular risks than previously thought.
A number of studies addressed the idea of using "immunomodulation" with hard-to-treat gout patients. This entails giving people who are taking the medication pegloticase (Krystexxa) — used for chronic gout — additional medications that can help them have a better response to the drug.
For more details on all of this and more, check out our guide: ACR 2020: 9 New Things to Know About Gout.

Osteoarthritis Updates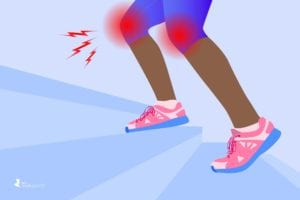 Osteoarthritis (OA) research included reassuring findings about the safety of steroid injections for knee arthritis and promising updates about effective pain relief with tanezumab, a biologic that's currently being studied for people with moderate to severe OA.
Additional studies added new insights about how to get better outcomes with joint replacement surgery, while other research found that the blood-thinning medication warfarin could actually increase the need for a knee or hip replacement.
For more details on all of this and more, check out our guide: ACR 2020: 10 New Things to Know About Osteoarthritis.

Psoriatic Arthritis Updates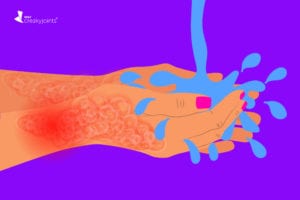 With advances in targeted therapies for psoriatic arthritis (PsA) — multiple biologics as well as more oral pills on the way — the challenge for doctors is to figure out which medications are right for which patients. This was an important theme at ACR: helping doctors decide which therapies are better for people with a greater burden of skin issues vs. joint symptoms, or which may be better for PsA patients with a lot of back pain, for example.
Preventing the progression to PsA in people who have psoriasis was another big research focus. Multiple studies looked at risk factors that predispose psoriasis patients to develop PsA (which is needed in order to test interventions that could prevent this from happening) and what the PsA patient journey is like on the way to getting diagnosed.
Many patient-centered studies examined the quality-of-life challenges of living with PsA and the issues that patients with PsA continue to face even if they technically have low disease activity.
For more details on all of this and more, check out our guide: ACR 2020: 14 New Things to Know About Psoriatic Arthritis.

Rheumatoid Arthritis Updates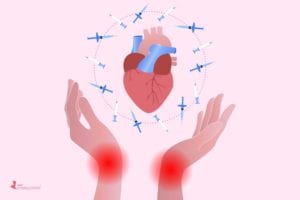 New rheumatoid arthritis (RA) treatment guidelines, debate about where JAK inhibitors fit into the RA treatment landscape, and comorbidities were big topics at ACR.
In an update to 2015 treatment guidelines, new RA treatment recommendations focus on decreasing the use of steroids and maximizing usage of the disease-modifying drug methotrexate. As more JAK inhibitors (targeted oral pills) become available and widely used, research is looking at how efficacy lasts over time, whether patients can switch between JAKs and still have good results, and when patients should start taking JAKs — before or after a biologic?
But the bounty of research on comorbidities in RA was truly astounding — we learned a lot about lung disease, heart disease (including the surprising "lipid paradox"), sleep apnea, fatty liver disease, and Alzheimer's disease. While it's alarming to hear about all the other health issues that can crop up alongside RA, it's important to know that research is focusing on new ways of screening, preventing, and treating them.
For more details on all of this and more, check out our guide: ACR 2020: 13 New Things to Know About Rheumatoid Arthritis.

 Racial and Social Disparities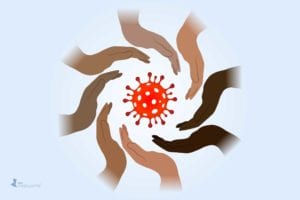 "Another very big topic that was covered in several ACR sessions was the impact of racial/social health disparities and discrimination on patients. In research studies, people of color discussed regarding a certain kind of stress called minority stress. The stress of being isolated, discriminated against, and ostracized has a huge impact for BIPOC and the LGBTQ+ community," says patient advocate Jennifer Walker, who lives with rheumatoid arthritis, axial spondyloarthritis, fibromyalgia, and other chronic illnesses. "It affects disease outcomes, remission possibility, and adherence to treatment for patients."
Health care providers received training about asking patients what their pronouns are, how to ask questions in a non-intrusive way, and about the importance of checking on mental health and connecting patients with support groups.
In particular, there was a lot of research on racial and ethnic health disparities at ACR this year, which we curated in a separate resource: 8 Important Studies That Focus on Rheumatology Racial and Ethnic Health Disparities.

Doctor-Patient Relationship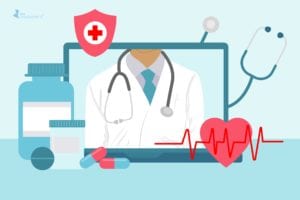 Many studies and information sessions at ACR focused on the ways doctors and patients communicate with each other, noted Walker.
"An important trend I discovered across several sessions was a greater push to treat and look at patients as a whole instead of a list of symptoms. Several studies talked about creative outlets for patients, increasing patient knowledge to make informed decisions, asking patients about emotional and mental health, exercise, and more," says Walker. "I was heartened by this because patients have been saying this for years. Now there are programs, research studies, and practices being geared toward treating patients holistically. It feels like health care is starting to catch up to how patients have been feeling for years.
Filling out short surveys about your symptoms before rheumatology visits can improve doctor-patient communication
In a recent study, people with lupus were asked to complete a number of short surveys about different quality-of-life symptoms before upcoming rheumatology appoints using ArthritisPower, our patient-centered research registry and app. Surveys asked about physical function, pain, cognitive function, mental health conditions, social interaction, and more. Their doctors received their patients' responses and had time to review them before their visit.
In separate surveys that both patients and doctors filled out after the visit, 43 percent of patients and 51 percent of doctors agreed that these "patient-reported outcome (PRO)" survey responses impacted the patient's treatment or management of their condition. Most patients (86 percent) and many doctors (72 percent) agreed that the surveys helped improve doctor-patient communication.
"Patients found that the surveys improved communication in many ways, including by helping them reflect on their illness, remind them of symptoms they experienced, and by bringing attention to issues that they otherwise may not have brought up," says lead author Shanthini Kasturi, MD, MS, Assistant Professor of Medicine at Tufts University School of Medicine in Boston. "Physicians reported that they learned new information about patients' moods and fatigue. Several doctors said that [the surveys] gave them insight into both their patients' lupus and personal lives." Read more here about the findings.
Rheumatologists are studying ways to add more empathy to their patient relationships
A popular session during ACR addressed the importance of empathy and was presented by Cleveland Clinic rheumatologist Leonard Calabrese, MD, who is also Chief Medical Editor of Healio Rheumatology. As Healio reported, Dr. Calabrese noted during the session that a problem with rheumatology is that a "treat-to-target" approach, in which doctors are counting painful and swollen joints, looking for inflammation in the blood, and doing other assessments, can quantify how a patient is doing, but "patients are not concerned with their swollen joint count or RAPID 3 score, but rather that they feel pain," he said.
"[They care] that they're not doing things or seeing people, that they're not enjoying themselves," he said. "They may have intercurrent mood disorders, maybe they're worried about fertility or having concerns about having sex or not having sex. Fatigability is the elephant in the room, it's the symptom that rheumatologists like to discuss the least because we feel so powerless, but there's a dichotomy."
Dr. Calabrese brought up the problem of "discordance" — when there are big differences between how a patient thinks they are doing and how their provider thinks they are doing. Empathy can help bridge that gap.
He encouraged providers to build on the traditional treatment approach that relies on an accurate diagnosis, targeted therapies, reduced disease activity, and damage prevention by emphasizing wellness, lifestyle, and empathetic communication.
Patients who are satisfied with their rheumatologist emphasized the importance of being listened to
A survey of 374 rheumatoid arthritis patients recruited from the myRAteam social network revealed some interesting insights about how patients perceive their relationship with their doctor. More than half (57 percent) said they were satisfied with their provider and 78 percent said they could have meaningful conversations with them.
The study found that patients' satisfaction with their provider seemed to have a lot to do with whether they felt their doctor listened to them. While 87 percent of satisfied patients felt that their health care provider listened to and understood them, only 24 percent of dissatisfied patients felt the same. A greater proportion of satisfied patients (74 percent) felt that their doctor addressed problematic symptoms like pain and depression compared with dissatisfied patients (20 percent).
The authors concluded that "understanding the needs of RA patients … means listening to patient concerns and addressing the mental health aspects of RA including pain, depression and fatigue, and not just disease progression."

Mental Health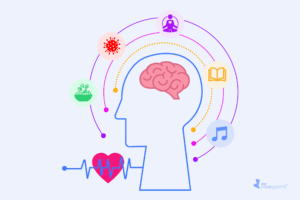 We always pay close attention to research on mental health during ACR because so many in our patient community are affected by depression, anxiety, and other mental health conditions.
"An alarming amount of those living with arthritis also struggle with mental health issues, especially heightened during the COVID-19 pandemic," notes patient advocate Eileen Davidson, who lives rheumatoid arthritis and reported on ACR for CreakyJoints. "There's been an urge to address this by rheumatologists as patients with depression tend to have poorer outcomes."
Remember, Davidson says, "mental health needs to be addressed as much as pain."
Many patients use catastrophic thinking
Catastrophizing is a mental outlook in which someone believes the worst will happen — or in the case of arthritis and chronic pain specifically, that symptoms are so bad they may never get better. It's not simply exaggerated thinking but may be caused by changes in the nervous system and brain.
Catastrophizing can be measured by surveys, and a team of French researchers set out to study how common this was in people with axial spondyloarthritis (axSpA) and psoriatic arthritis (PsA). Among a group of 253 patients, 45 percent were considered to be high catastrophizers. It was associated with worse anxiety, depression, and disease activity in axSpA patients and with worse anxiety, quality of life, and pain in PsA patients.
The researchers suggested that doctors should start assessing catastrophizing "in order to improve the management of our patients." For example, aspects of cognitive behavioral therapy can be used to help teach people with chronic pain how to reframe challenging situations.
Depression, though common, goes undiagnosed
There's a difference between experiencing depression (as detected by validated surveys) and having a documented diagnosis in your medical record. People whose depression is officially diagnosed may be more likely to receive treatment and ongoing care for it.
Researchers from the University of Texas Health Science Center at San Antonio shared data at ACR that shows just how common this discrepancy is. They focused on a group of 1,328 rheumatoid arthritis patients who had undergone a comprehensive clinical and psychosocial evaluation by a doctor. Patients also completed a survey assessing depression. Researchers had data on patients' disease activity scores and their health status over time, including whether or not they died.
The researchers found that 17 percent of patients had a diagnosis of depression in their medical records but 27 percent were considered to have significant depression symptoms based on survey results. Of the 305 patients who died during the study, 10 percent had been diagnosed clinically with depression, but 26 percent had significant depression symptoms based on their survey results. In a final analysis, the researchers concluded that having significant depression (as evaluated by the survey) predicted whether or not patients' likelihood of dying, but having a clinical diagnosis of depression from a doctor did not.
Why are more patients reporting signs of depression than is documenting in their medical records? The study authors said their data shows that many patients are going undiagnosed, and more research is needed to understand why.
"Our findings suggest that strategies to improve the recognition of depression in RA should be studied further," the authors concluded.
When depression screening is implemented in a rheumatology practice, there are challenges with how to care for identified patients
Identifying depression in rheumatic disease patients is one thing; managing the condition is another. Researchers from a Pennsylvania health system reported on a study in which an outpatient rheumatology clinic started screening patients for depression with a nine-question survey (called the PHQ-9). Out of 530 patient visits, 432 had completed the survey. Of those, 26 (6 percent) were positive for depression. Providers were supposed to respond to patients flagged for depression by referring them to a "behavioral health liaison" or discussing it in their assessment and plan. If these were not taken, the depression screening was considered "not addressed."
Among the positive depression screenings, the researchers found that only about one-quarter were addressed.
In separate surveys filled out by rheumatologists, 58 percent of providers felt they seldom or never had time to address the depression screens.
Rheumatology visits tend to cover a lot of ground and are time-crunched to begin with. Data like this suggests that more resources are needed in order to adequately help rheumatic patients who are identified to have depression. It's likely unrealistic that rheumatologists alone can address these issues and a team management approach is needed.

Fatigue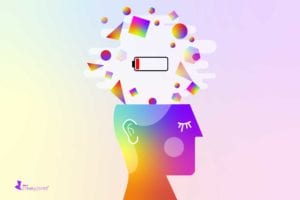 "Fatigue is one of the most complained-about and debilitating symptoms of many chronic illnesses, especially those with arthritis," says Davidson, who addresses fatigue frequently in her patient advocacy work. She was eager to see some research about what factors can influence fatigue improvement in rheumatic disease.
Fatigue improvement is more common in non-smokers and people without depression
One of the challenges with fatigue is that often doesn't get better even when patients take disease-modifying medications to manage joint pain, "thus raising the necessity to uncover other factors that might influence its improvement," noted a team of researchers from the University of Miami. They decided to study patient characteristics that might influence fatigue improvement, reviewing data on 111 rheumatoid arthritis patients whose fatigue levels were measured every six months over 24 months.
Over that time, fatigue levels improved in about half the patients. Improvement was associated with female gender, non-smokers, lack of depression, and higher levels of fatigue at the study's start. This seems to indicate that it's important to address smoking and depression as part of managing fatigue.
Mindfulness meditation could help treat fatigue
Canadian researchers conducted a preliminary study to see how patients fared when they started using a mindfulness-based meditation app (Calm) for at least five minutes a day for a month, completing questionnaires about quality-of-life symptoms at the start of the study and after 30 days. While only a small number of patients used the app AND completed both sets of surveys (18 people), researchers observed that there were significant improvements in fatigue over the course of the study, with trends for improvement in perceived stress, anxiety, sleep disturbance, and self-efficacy. 

Steroids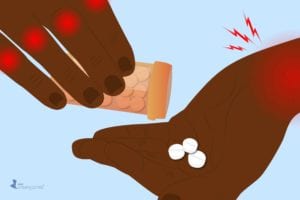 Steroids had a tough showing at this year's ACR.
While research on COVID-19 in rheumatic disease showed that patients on disease-modifying medications did not seem to be at increased risk of COVID-19, those taking steroids at the time of getting the coronavirus did have worse outcomes.
Forthcoming rheumatoid arthritis treatment guidelines call for minimizing the use of steroids in RA treatment. And health disparities research showed that Black rheumatoid arthritis patients were more likely to be prescribed steroids and less likely to be prescribed biologics than white patients.
Here is one more important finding about glucocorticoids to be aware of.
Even very low doses of steroid medication can negatively impact rheumatic disease patients over time
French researchers analyzed data on a group of patients who were newly diagnosed with rheumatoid arthritis (less than six months disease duration) and followed them for 10 years. The patients were divided into two groups — those who had some steroid treatment at least once over that time and those who didn't. The researchers developed a measure composed of different health problems (death, cardiovascular diseases, severe infection, and fracture) and analyzed patient risk according to it.
They found that out of 608 patients, 65 percent received low-dose prednisone (less than 5 mg a day) and remained on it over time (44 months on average). They found that most of the serious events (71 out of 95) that occurred in patients were in those taking low-dose prednisone, and the risks increased with each year of remaining on steroid treatment.
The study findings are consistent with the recommendation in the new ACR RA treatment guidelines to avoid the early use of glucocorticoids, "in part because it often becomes difficult to wean off low levels of prednisone," said rheumatologist Eric Dein, MD, on RheumNow. He says that this new data "suggests that these low-dose prescriptions of glucocorticoids should not be regarded as harmless" and "may have serious long-term health effects."

Exercise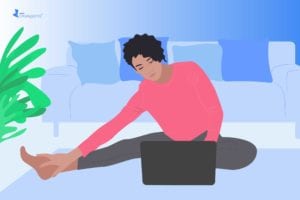 "There's no doubt that many different studies continue to show that exercise has benefits for pain, sleep, depression, fatigue, and more — but the safest and best overall exercises for various types of arthritis still needs to be clearly outlined for us," says RA patient advocate Eileen Davidson.
One conference highlight for patient advocate Jennifer Walker was a session that shared that people who walked fewer than 5,000 steps a day had more anxiety, depression, pain, and other symptoms from their disease. "This gave me a step count to work toward during quarantine to improve my pain levels," she says.
The same research advised that exercise for rheumatic patients should be done slowly and incrementally. "The guidance was to start with short walks and increase by five to 10 minutes at a time. This was also encouraging because I discovered I have to do this myself over," Walker added. "It's good to acknowledge that exercise goals are very different than for folks without chronic illnesses."
Walking more could improve sleep
Patients with rheumatic conditions struggle to get high-quality sleep, which is linked to more pain, fatigue, and other symptoms. Poor sleep could also make patients less likely to exercise if they're tired, in pain, and lack motivation. But could exercise actually help improve patients' sleep?
Irish researchers did an intervention in which a small group of rheumatoid arthritis patients (20) was randomized to either walk two to five times a week (one session was supervised by a physiotherapist) or placed in a control group that received advice about the benefits of walking. Patients filled out surveys about sleep quality and duration. Those who were in the walking group had improvements in sleep quality and duration compared to those who were just given general advice. On average, the exercise group increased their sleep by 1.65 hours compared to the control group.
In a RheumNow video, rheumatologist Katherine Dao, MD, urged doctors to "put down your pen and don't write more prescriptions for sleep aids," noting that recommending walking for exercise is good not just for overall health but that it can specifically help with sleep too.
It's important to encourage exercise among older adults with arthritis
Levels of physical activity were relatively low among people age 65 and older with rheumatoid arthritis, osteoarthritis, spondyloarthritis, lupus, and fibromyalgia, reported researchers from the University of Pennsylvania and University of Nebraska Medical Center. "Not enough exercise is happening in older adults with arthritis," says lead author Alexis Ogdie, MD, Associate Professor of Medicine at the Hospital of the University of Pennsylvania.
Dr. Ogdie and colleagues combed through self-reported survey data about patients' physical activity among a group of 3,343 older rheumatic patients and found that one-third reported rarely being physically active. What's more, "because people tend to over-report their amount of exercise, the actual proportion exercising is likely even lower," the study authors noted.
Those with the lowest level of physical activity "were more likely to have depression, poor sleep, and fatigue and more likely to be obese," the authors concluded. "As these factors can improve with activity, these patients may be ideal targets for physical activity engagement strategies."
Exercise may be one of most effective ways to combat fatigue
It may sound counterintuitive, because the thought of exercising can be laughable when you have fatigue that makes it hard to get out of bed or leave your house. But two studies shared at ACR — one on lupus patients and the other a review of randomized exercise trials for people with rheumatoid arthritis found that exercise is a fatigue fixer more patient should consider.
In the first study, lupus patients with low disease activity and high levels of fatigue are following a prescribed exercise regimen of using a treadmill for 30 minutes, three times a week, for 12 weeks. Among the 16 people who have finished the study so far, "patients reported a significant improvement in their fatigue and overall health following participation," the authors reported — without any increase in disease activity.
In the second study, researchers looked at the results of eight randomized controlled trials published between 2014 and 2020 that evaluated the effects of land-based aerobic physical activity on a total of 713 RA patients. They concluded that "moderate-to-high land-based aerobic exercise for at least four weeks is an effective intervention to improve fatigue in adult patients with rheumatoid arthritis."

Diet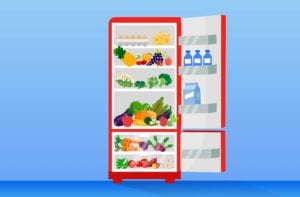 Patient advocates Eileen Davidson and Jennifer Walker were pleased to see plenty of discussion and research about nutrition at ACR. "We want a holistic approach in our treatment plan that is supported by our rheumatologist," says Davidson.
Following an anti-inflammatory diet improved the gut health and symptoms of people with rheumatoid arthritis
One study that got a lot of attention at ACR was about the anti-inflammatory "itis" diet. In a small preliminary study from University of California, San Diego researchers, 17 people with rheumatoid arthritis who had signs of active disease followed a specific diet plan for two weeks. Blood and stool samples were taken at the start and stop. Researchers used a 50 percent improvement in pain as a gauge for whether people responded to the diet.
They found that the diet caused changes in the microbiome (the bacteria that live in the gut) and molecules in the blood that corresponded to improvements in patients' symptoms. For example, patient "responders" had higher levels of conjugated linoleic acid (CLA), an anti-inflammatory fatty acid linked with a plant-based diet.
The initial findings, the authors concluded, support the need for more research to study whether adjusting people's diets can help improve disease management.
An anti-inflammatory diet could lower the risk of rheumatoid arthritis by more than 50 percent
Harvard researchers evaluated the quality of the diets of 83,585 women in the Nurses' Health Study to score them on the Alternative Healthy Eating Index. It's a 0-100 score of how your diet aligns with foods thought to be healthy for preventing chronic disease — the higher the score, the healthier the diet. They compared the scores of the diets of women who ultimately developed rheumatoid arthritis (337 people) to those who did not develop RA to try to quantify how eating a healthy diet could lower the risk of RA.
They found that having a high diet quality (a score of 75 or more) could lower the risk of RA by more than 50 percent in women. This means eating more: fruits, vegetables, nuts, legumes, whole grains, omega-3s and other polyunsaturated fats. It means eating less: sodium, sugar-sweetened beverages, and red/processed meat.

Pregnancy & Family Planning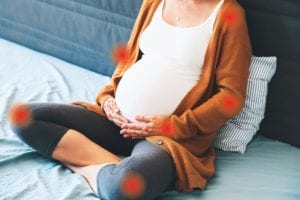 There's new thinking about the safety of pregnancy in women with interstitial lung disease
Women with interstitial lung disease — or inflammation and scarring around the breathing sacs in the lungs — have been advised to avoid getting pregnant or to terminate pregnancies because of perceived maternal health risks, despite a lack of data in this area. Duke University researchers reviewed more than 20 years of patients' medical records in the Duke University Health System for pregnancies in patients with a diagnosis of ILD that resulted from an autoimmune disease. (Most were in women with sarcoidosis or a connected tissue disease.) The study included data on 67 patients with 94 pregnancies — and the news was promising.
Overall, 70 percent of the pregnancies resulted in live births and there were no maternal deaths. The researchers noted that although complications are common in ILD pregnancies — and worse in people with severe disease — "patients with ILD do not necessarily have to terminate pregnancies provided they have close monitoring before, during, and after pregnancy and appropriate subspecialist involvement."
"Our recommendations, based on these data, are that I really think it's time to rethink our approach to ILD in pregnancy," study coauthor Megan Clowse, MD told Healio Rheumatology. "It appears that many of these women can actually have very safe pregnancies that result in happy, healthy mothers and happy, healthy babies. And by preventing these women this opportunity, we are changing the trajectory of their lives in a way that I think perhaps is unnecessary."
Documentation on rheumatic patients' contraception is lacking in electronic medical records
Some disease-modifying medications are safe to take during conception and pregnancy while others are not (these are called teratogenic, which means they may cause birth defects). It's important for women of childbearing ages with rheumatic conditions to have documentation of their birth control (or lack thereof) so providers can help make sure patients are taking effective contraception while on a teratogenic medication in order to prevent an unintended pregnancy.
When Duke's Dr. Clowse and colleagues looked at this issue in a large national rheumatology patient database (representing about one-third of U.S. rheumatologists), they homed in on 9,826 women with lupus and 19,009 with rheumatoid arthritis of childbearing age who had at least one provider visit during 2018. Overall, only 9 percent had any contraception documented. Documentation of contraception was more common with RA patients than those with lupus. It was also more common in white women compared with Black or Hispanic/Latinx women.
"While roughly 70 percent of women in the U.S. report using contraception, contraception was documented in less than 10 percent of eligible women," the authors concluded. While the data likely underestimates contraception use, it highlights that doctors need a better system to collect and document this information. What's more, the authors said that the racial disparities require additional study and "may suggest that implicit bias plays a role in ascertaining and recording contraception use."
Being in low disease activity when getting pregnancy helps prevent preterm birth, but not miscarriage
Women with lupus can and do have healthy pregnancies all the time, but complications are more common and may result from the many ways lupus affects the body's organs. Johns Hopkins University researchers evaluated whether being in lupus low disease activity at the start of pregnancy could predict the health of the pregnancy overall. They studied 636 pregnancies, which resulted in 537 births, 77 miscarriages, and 22 terminations. The results showed that low disease activity was strongly protective against preterm birth, but there was no association between low disease activity and miscarriage.
As RheumNow reported, this was likely because anti-phospholipid antibodies — which are common in lupus and some other autoimmune diseases — are what contribute to miscarriage risk, not just lupus disease activity.

Vaccines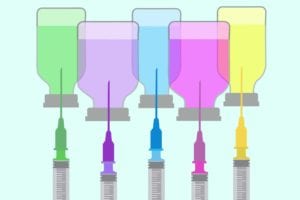 The new shingles vaccine is safe for rheumatic disease patients, but there may be disease flares after vaccination
 A newer version of a shingles vaccine, called Shingrix, was FDA-approved in 2017, but research on how it affects people with rheumatic diseases has been lacking. The vaccine has a component that is considered "highly immunogenic," which could mean that it could activate the body's immune system and potentially trigger flares. Cleveland Clinic researchers finally have some more information after studying 622 people with rheumatic diseases who received the vaccine between February 2018 and March 2020. They found that 16 percent of people experienced a disease flare after receiving the vaccine (most occurred after only the first dose of vaccine, though some occurred after the second dose and some people had flares after both doses). Overall adverse events with vaccine were low (8.5 percent), mostly mild, and consistent with rates in the general population.
Interestingly, people who were taking steroids — a sign of having uncontrolled disease — at the time of vaccination were more likely to flare than those who were not. The authors suggest that this could mean it's worth delaying Shingrix vaccination in people with active disease.
 'Vaccine hesitancy' for flu vaccines is still too common
Rheumatologists and public health experts are urging people with inflammatory arthritis (and everyone, for that matter) to get the flu vaccine this year. Two separate studies presented at ACR from McGill University researchers in Canada and from Stanford University show that "vaccine hesitancy" is common in rheumatology patients — and primarily seems to be driven by concerns about safety. In the Canadian study, for example, 38 percent of people said they had concerns about vaccine safety and 23 percent questioned whether benefits outweighed risks. Most patients who didn't get to get the flu vaccine, however, felt like they "should."
There is a lot of data about the increased risk of pneumonia, hospitalization, and complications in people with rheumatic conditions who get the flu. If you have concerns about the flu vaccine, talk to your rheumatologist before deciding to skip it. They can likely reassure you and help explain why it's important for you personally.

Fibromyalgia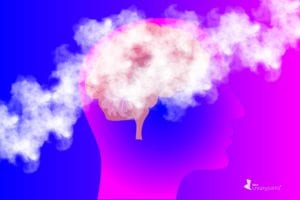 Many fibromyalgia patients have symptoms consistent with axial spondyloarthritis
 Fibromyalgia is often challenging to diagnose and treat because it frequently occurs alongside other chronic diseases. One common area of confusion has to do with fibromyalgia and axial spondyloarthritis (axSpA). For a variety of reasons, doctors suspect that axSpA goes undiagnosed in many people who have symptoms of it.
Researchers, including those from our non-profit organization, the Global Healthy Living Foundation (GHLF), set out to learn more about this potential overlap by surveying 301 patients who reported a diagnosis of fibromyalgia in our ArthritisPower research registry.
They found that while only 40 people reported also having a diagnosis of axial spondyloarthritis, many patients with fibro and without an axSpA diagnosis reported having symptoms consistent with those of axSpA. In fact, a full 11 percent of fibro patients in the study reported having all of the symptoms consistent with patient-reported versions of a set of common criteria for axial spondyloarthritis. Read more here about the findings.
Fibromyalgia is common in rheumatoid arthritis
 Of course, many patients and providers already know or suspect this, but it's important to have data that shows just how prevalent this overlap is. A Chinese study of 202 rheumatoid arthritis patients found that 21 percent also met the criteria for a fibromyalgia diagnosis. These patients had worse disease activity scores, higher counts of tender joints, more functional disability, more fatigue, and worse quality-of-life scores than RA patients without fibromyalgia symptoms. At the same time, inflammation levels and swollen joint counts between the two groups of patients was comparable. The researchers concluded that "fibromyalgia should be considered" as a possibility in RA patients who do not reach remission.
More research is being done on 'non-pharmacologic' treatments for fibromyalgia
Lifestyle-focused treatments are a big part of managing fibromyalgia — but which ones have the best science behind them? A team of international experts that consisted of rheumatology, physiotherapy, pain management, psychology and other experts met to conduct what's known as a "Delphi exercise" — a structured way of achieving consensus from a panel of experts. Out of dozens of "non-pharmacologic" (non-medication) treatments for fibromyalgia symptoms such as pain, fatigue, sleep, and depression, four were identified as "core treatments" for all manifestations: aerobic exercise, education, sleep hygiene, and cognitive behavior therapy. Research like this can identify additional lifestyle treatment approaches that need to be studied and tested in clinical research.

Lupus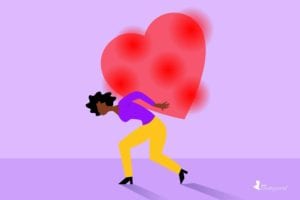 Some of the most important lupus research at ACR this year involved identifying disparities in Black and Hispanic/Latinx patients with lupus, which you can read more about here.
Another big area of lupus research focused on new therapies and re-examining the cardiovascular safety of hydroxychloroquine, a first-line therapy and staple of lupus management.
The medication anifrolumab helped effectively treat some of the most troubling symptoms of lupus compared with placebo
Not yet FDA-approved, the biologic medication anifrolumab continues to be studied for its role in treating lupus. Researchers reviewed data from two phase 3 clinical trials — which were 52 weeks long and randomized people with lupus to anifrolumab and a placebo — to see how the medication helped with specific "organ domains." This means focusing on outcomes in areas like skin or joint pain, rather than looking at broader ways of defining improvement. This kind of analysis can be important for a disease like lupus, which affects the body in many different ways.
The researchers reported that a greater number of patients treated with anifrolumab demonstrated improvements in the skin and musculoskeletal domains compared with placebo, according to two different ways of measuring such improvements. Read more about the trial results from Healio Rheumatology.
Adding the medication belimumab to lupus treatment improves outcomes for patients with kidney damage
The biologic belimumab (Benlysta) has been approved for lupus for nearly a decade, but researchers continue to study which patients may benefit most from it. Researchers followed people with lupus nephritis who were randomized to receive belimumab or a placebo along with other lupus medications for two years. They found that people who took belimumab had a significantly improved response in kidney function and a lower risk of having kidney-related complications or deaths. Researchers said the safety profile of belimumab was consistent with that in previous trials and "comparable to that of placebo, supporting the long-term safety of belimumab," reported Rheumatology Advisor.
The results of this study were also published this fall in the New England Journal of Medicine.
Hydroxychloroquine doesn't cause heart problems for lupus patients
 "My patients who take hydroxychloroquine have been asking me about reports of people with COVID-19 who experienced heart problems while taking HCQ. Reassuring data from the conference suggests HCQ is safe for the heart at doses prescribed by rheumatologists," says Dr. Worthing.
One study from NYU Langone in New York City found that hydroxychloroquine does not appear to affect heart rhythm in lupus patients, even if they have chronic kidney disease. (There had been a concern that lupus patients with reduced kidney function may be more likely to experience heart side effects from higher levels of hydroxychloroquine.)
Researchers collected data on 194 lupus patients' EKG results, which show something called a QTc interval. It measures the time it takes the heart to contract and relax with each heartbeat. People who have longer QT intervals have a higher risk for heart arrhythmias, or irregular heartbeats, which would be life-threatening.
The researchers found there was no significant difference in QTc intervals based on whether or not people were taking hydroxychloroquine.
When researchers looked specifically at lupus patients with chronic kidney disease, they found that this group was more likely to have prolonged QTc when compared to those without chronic kidney disease, but they did not have any significant differences in their mean QTc intervals based on their hydroxychloroquine use. Read more here about the findings.
A separate study on people with lupus and rheumatoid arthritis (who also take HCQ) also found that the medication did not impact heart function. Columbia University researchers looked at data from a group of 681 patients. They did not find a difference in QTc in people who were taking hydroxychloroquine compared to those who were not. Read more here about the findings.

Osteoporosis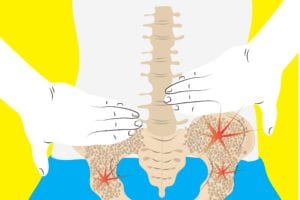 Osteoporosis is very underdiagnosed in older men
Although osteoporosis is more common in women than in men, new research shows that the condition is going underdiagnosed and undertreated in older men. When researchers looked at data on male Medicare patients who had experienced an osteoporosis-related fracture, they found that more than 90 percent did not have any claim for a bone density (DEXA) test or prescription claim for osteoporosis treatment in the two years before their fracture. "There is a need for consistent osteoporosis screening recommendation in men," said the study's coauthor, Jeffrey Curtis, MD, Professor of Medicine in the Division of Clinical Immunology and Rheumatology at the University of Alabama at Birmingham, in a press release. Read more here about the findings.
Changing the order of when you take osteoporosis medications could help boost bone density
 In a new study, researchers reviewed results from four recent, large-scale trials to determine how the osteoporosis drug romosozumab (Evenity) may be given in sequence with antiresorptive drugs, which are osteoporosis medications that work differently from romosozumab. They found that osteoporosis patients showed significantly better results when they received romosozumab before an antiresorptive treatment compared to receiving it after.
Women who've had recent or multiple bone fractures "need medication that can build bone mineral density fast to improve bone strength and reduce the risk of fractures," the study's coauthor, Felicia Cosman, MD, Professor of Medicine at Columbia University College of Physician and Surgeons in New York City, said in a statement. "The standard approach that most health care providers use is to start treatment with antiresorptive medicine. However, bone-building agents like romosozumab, abaloparatide, and teriparatide reduce fracture risk faster than antiresorptive medicines." Read more here about the findings.
Following osteoporosis screening guidelines for people on steroids helps improve osteoporosis treatment 
It's widely known that taking steroid medications can cause bone thinning and increase the risk of osteoporosis. American College of Rheumatology guidelines call for baseline bone density screening for people who are taking certain doses of steroids for a prolonged period — as well as evaluating osteoporosis risk scores differently in people who are on high doses of daily steroids. University of South Florida researchers examined what happened when these guidelines were implemented in outpatient rheumatology clinics. They found that before the intervention (following the guidelines) was implemented, bone density testing occurred in 56 percent of people prescribed long-term steroids; after the intervention, 68 percent of people were tested. Starting patients on appropriate osteoporosis treatment also increased — from 30 percent before the intervention to 48 percent after.
The authors concluded that "abiding by these guidelines will lead to a reduction in further osteoporosis complications."

Juvenile arthritis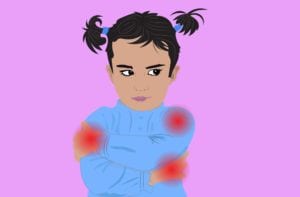 New treatment guidelines for juvenile arthritis emphasize early biologic use and decreasing reliance on steroids
 New treatment guidelines are regularly announced at ACR medical meetings — and this year's included presentations about forthcoming guidelines for rheumatoid arthritis (read more about them here) and juvenile arthritis. Experts review the latest research studies to determine best practices for prescribing medications and managing different symptoms and aspects of living with JIA. A goal of the guidelines is to standardize and improve the quality of care for children living with juvenile arthritis and their families. The guidelines include recommendations based on the quality of available evidence. When there's more data to support a recommendation, it's considered a strong recommendation; when there's less data, it's considered a conditional recommendation.
The new JIA guidelines, which are still being peer-reviewed and are not yet published, include 47 recommendations. They emphasize minimizing the use of corticosteroids and include strong recommendations for keeping children up to date on vaccinations and starting biologic therapy early (especially in children with systemic juvenile arthritis), Healio Rheumatology reported.
It's important to remember that guidelines are guidance for doctors, not hard-and-fast rules. Juvenile arthritis is a complex disease that may affect patients in different ways, so rheumatologists often need to individualize management approaches and decision making.
We will be sharing more details about the treatment guidelines when they are published.

Vasculitis

The medication avacopan reduces patients' use of steroids and helps improve kidney function
Standard treatment for ANCA-associated vasculitis includes high-dose glucocorticoids along with the disease-modifying medications rituximab or cyclophosphamide, but steroids can also be "a major cause of treatment-related harm," according to Peter A. Merkel, MD, MPH, Chief of Rheumatology and Professor of Medicine and Epidemiology at the University of Pennsylvania, reported Healio Rheumatology. He reported the results of a phase 3 trial of a new medication called avacopan that previous research had shown to be very promising in reducing patients' reliance on steroids.
In the new study, vasculitis patients who were randomized to receive avacopan along with other vasculitis medications were significantly more likely to achieve and remission and sustain it than people who received the steroid prednisone along with other vasculitis medications. Those on avacopan with kidney damage also saw improvements in kidney function compared to people on prednisone.
"I thought the avacopan data was astonishing," says rheumatologist Michael Putman, MD, Assistant Professor at the Medical College of Wisconsin. "The potential for prednisone-free remission has eluded us since the advent of prednisone. The chance to achieve that would be a potential paradigm shift for rheumatology."
Aboulenain S, et al. Effect of Aerobic Land-based Exercise Intervention on Fatigue in Rheumatoid Arthritis: A Systematic Review and Meta-analysis [abstract]. Arthritis & Rheumatology. November 2020. https://acrabstracts.org/abstract/effect-of-aerobic-land-based-exercise-intervention-on-fatigue-in-rheumatoid-arthritis-a-systematic-review-and-meta-analysis.
Aboulenain S, et al. What Influences Fatigue Improvement in Rheumatoid Arthritis? A Prospective Cohort Study [abstract]. Arthritis & Rheumatology. November 2020. https://acrabstracts.org/abstract/what-influences-fatigue-improvement-in-rheumatoid-arthritis-a-prospective-cohort-study.
Adams SL. Calabrese offers path for the art and science of empathy in rheumatology. Healio Rheumatology. November 17, 2020. https://www.healio.com/news/rheumatology/20201116/calabrese-offers-path-for-the-art-and-science-of-empathy-in-rheumatology.
Adams SL. Multidisciplinary team key to 'rethinking approach to ILD in pregnancy.' Healio Rheumatology. November 8, 2020. https://www.healio.com/news/rheumatology/20201107/multidisciplinary-team-key-to-rethinking-approach-to-ild-in-pregnancy.
Bhatty O, et al. Efficacy of Universal Depression Screening in a Rheumatology Clinic [abstract]. Arthritis & Rheumatology. November 2020. https://acrabstracts.org/abstract/efficacy-of-universal-depression-screening-in-a-rheumatology-clinic.
Chapman M, et al. Aerobic Exercise Improves Fatigue and Quality of Life in Women with Systemic Lupus Erythematosus (Preliminary Analysis) [abstract]. Arthritis & Rheumatology. November 2020. https://acrabstracts.org/abstract/aerobic-exercise-improves-fatigue-and-quality-of-life-in-women-with-systemic-lupus-erythematosus-preliminary-analysis.
Clowse M, et al. The Frequency of Contraception Documentation in Women with Lupus and Rheumatoid Arthritis Within the RISE Registry [abstract]. Arthritis & Rheumatology. November 2020. https://acrabstracts.org/abstract/the-frequency-of-contraception-documentation-in-women-with-lupus-and-rheumatoid-arthritis-within-the-rise-registry.
Coras R, et al. Rheumatoid Arthritis Improvement After Exposure to an Anti-Inflammatory "ITIS" Diet Is Associated with Changes of Gut Microbiome and Systemic Metabolome [abstract]. Arthritis & Rheumatology. November 2020. https://acrabstracts.org/abstract/rheumatoid-arthritis-improvement-after-exposure-to-an-anti-inflammatory-itis-diet-is-associated-with-changes-of-gut-microbiome-and-systemic-metabolome.
Cosman F, et al. Treatment Sequences with Romosozumab Before or After Antiresorptive Medication. Arthritis & Rheumatology. Accessed October 31, 2020. https://acrabstracts.org/abstract/treatment-sequences-with-romosozumab-before-or-after-antiresorptive-medication.
Coste B, et al. Catastrophizing in Patients with Axial Spondyloarthritis and Psoriatic Arthritis [abstract]. Arthritis & Rheumatology. November 2020. https://acrabstracts.org/abstract/catastrophizing-in-patients-with-axial-spondyloarthritis-and-psoriatic-arthritis.
Dein E. Mortality in Low-Dose Prednisone. RheumNow. November 10, 2020. https://rheumnow.com/news/mortality-low-dose-prednisone.
DiRenzo D, et al. A Mobile Mindfulness Meditation Program May Improve Health-Related Quality of Life for Patients with Rheumatic Disease, a Pilot Study [abstract]. Arthritis & Rheumatology. November 2020. https://acrabstracts.org/abstract/a-mobile-mindfulness-meditation-program-may-improve-health-related-quality-of-life-for-patients-with-rheumatic-disease-a-pilot-study.
Furie R, et al. Effects of Belimumab on Renal Outcomes, Overall SLE Control and Biomarkers: Findings from a Phase 3, Randomized, Placebo-controlled 104-week Study in Patients with Active Lupus Nephritis [abstract]. Arthritis & Rheumatology. November 2020. https://acrabstracts.org/abstract/effects-of-belimumab-on-renal-outcomes-overall-sle-control-and-biomarkers-findings-from-a-phase-3-randomized-placebo-controlled-104-week-study-in-patients-with-active-lupus-nephritis.
Haj-Ali M, et al. Hydroxychloroquine and QTc Prolongation in a Cohort of SLE Patients [abstract]. Arthritis & Rheumatology. November 2020. https://acrabstracts.org/abstract/hydroxychloroquine-and-qtc-prolongation-in-a-cohort-of-sle-patients.
Horomanski A, et al. Barriers to Influenza Vaccination in Patients at a Tertiary Care Rheumatology Clinic [abstract]. Arthritis & Rheumatology. November 2020. https://acrabstracts.org/abstract/barriers-to-influenza-vaccination-in-patients-at-a-tertiary-care-rheumatology-clinic.
Impact of Exercise on Sleep in RA: Dr. Kathryn Dao. RheumNow. November 7, 2020. https://rheumnow.com/video/impact-exercise-sleep-ra-dr-kathryn-dao.
Interview with Alexis Ogdie, MD, Associate Professor of Medicine at the Hospital of the University of Pennsylvania
Interview with Angus Worthing, MD, Clinical Assistant Professor of Medicine at Georgetown University Medical Center in Washington, D.C.
Interview with Michael Putman, MD, Assistant Professor at the Medical College of Wisconsin
Kasturi S, et al. Implementation of Web-Based Patient-Reported Outcome Measures (PROMs) in SLE Clinical Care: A Multi-Center Prospective Cohort Study. [abstract]. Arthritis & Rheumatology. November 2020. https://acrabstracts.org/abstract/implementation-of-web-based-patient-reported-outcome-measures-proms-in-sle-clinical-care-a-multi-center-prospective-cohort-study.
Kundakci B, et al. An International Delphi Consensus on Non-pharmacological Interventions for Fibromyalgia [abstract]. Arthritis & Rheumatology. November 2020. https://acrabstracts.org/abstract/an-international-delphi-consensus-on-non-pharmacological-interventions-for-fibromyalgia.
Laday J. Anifrolumab bested placebo across multiple domains in SLE. Healio Rheumatology. November 8, 2020. https://www.healio.com/news/rheumatology/20201107/anifrolumab-bested-placebo-across-multiple-domains-in-sle.
Lenfant T, et al. Recombinant Zoster Vaccine in Patients with Rheumatic Diseases: A Retrospective Study of 622 Patients [abstract]. Arthritis & Rheumatology. November 2020. https://acrabstracts.org/abstract/recombinant-zoster-vaccine-in-patients-with-rheumatic-diseases-a-retrospective-study-of-622-patients.
Liu T, et al. Clinical and Psychological Assessment of Rheumatoid Arthritis Patients with Fibromyalgia: A Real World Study [abstract]. Arthritis & Rheumatology. November 2020. https://acrabstracts.org/abstract/clinical-and-psychological-assessment-of-rheumatoid-arthritis-patients-with-fibromyalgia-a-real-world-study.
Marchand N, et al. Threshold Level for Long-term Healthy Diet Adherence to Reduce the Risk of Rheumatoid Arthritis Among Women in a Prospective Cohort Using a Marginal Structural Model Approach. [abstract]. Arthritis & Rheumatology. November 2020. https://acrabstracts.org/abstract/threshold-level-for-long-term-healthy-diet-adherence-to-reduce-the-risk-of-rheumatoid-arthritis-among-women-in-a-prospective-cohort-using-a-marginal-structural-model-approach.
McKenna S, et al. The Impact of Exercise on Sleep in People with Rheumatoid Arthritis: A Pilot Randomised Controlled Trial [abstract]. Arthritis & Rheumatology. November 2020. https://acrabstracts.org/abstract/the-impact-of-exercise-on-sleep-in-people-with-rheumatoid-arthritis-a-pilot-randomised-controlled-trial.
Merkel P, et al. The Effect on Renal Function of the Complement C5a Receptor Inhibitor Avacopan in ANCA-Associated Vasculitis [abstract]. Arthritis & Rheumatology. November 2020. https://acrabstracts.org/abstract/the-effect-on-renal-function-of-the-complement-c5a-receptor-inhibitor-avacopan-in-anca-associated-vasculitis.
Morand E, et al. Comprehensive Efficacy of Anifrolumab Across Organ Domains in Patients with Active SLE: Pooled Data from 2 Phase 3 Trials [abstract]. Arthritis & Rheumatology. November 2020. https://acrabstracts.org/abstract/comprehensive-efficacy-of-anifrolumab-across-organ-domains-in-patients-with-active-sle-pooled-data-from-2-phase-3-trials.
Ogdie A, et al. Exercise Among Older Adults Living with Rheumatic Disease: Physical Activity Habits and Patient Reported Outcomes [abstract]. Arthritis & Rheumatology. November 2020. https://acrabstracts.org/abstract/exercise-among-older-adults-living-with-rheumatic-disease-physical-activity-habits-and-patient-reported-outcomes.
Park E, et al. Hydroxychloroquine Use Was Not Associated with QTc Length in a Large Cohort of SLE and RA Patients [abstract]. Arthritis & Rheumatology. November 2020. https://acrabstracts.org/abstract/hydroxychloroquine-use-was-not-associated-with-qtc-length-in-a-large-cohort-of-sle-and-ra-patients.
Petri M, et al. Lupus Low Disease Activity State Protects Against Pre-Term Birth [abstract]. Arthritis & Rheumatology. November 2020. https://acrabstracts.org/abstract/lupus-low-disease-activity-state-protects-against-pre-term-birth.
Pond E. Belimumab Plus Standard Therapy Improves Renal Outcomes in Patients With Active Lupus Nephritis. Rheumatology Advisor. November 12, 2020. https://www.rheumatologyadvisor.com/home/conference-highlights/acr-convergence-2020/belimumab-plus-standard-therapy-improves-renal-outcomes-in-active-lupus-nephritis.
Restrepo JF, et al. Depression Symptoms but Not Clinically Diagnosed Depression Predict Mortality in Rheumatoid Arthritis. Arthritis [abstract]. Arthritis & Rheumatology. November 2020.https://acrabstracts.org/abstract/depression-symptoms-but-not-clinically-diagnosed-depression-predict-mortality-in-rheumatoid-arthritis.
Reyes SM. LLDAS: Predicting Pregnancy Outcomes. RheumNow. November 9, 2020. https://acrabstracts.org/abstract/patient-perceptions-of-fibromyalgia-symptoms-and-the-overlap-with-axial-spondyloarthritis.
Roubille C, et al. Ten-year Analysis of the Risk of Severe Outcomes Related to Very Low-dose Glucocorticoids in Early Rheumatoid Arthritis [abstract]. Arthritis & Rheumatology. November 2020. https://acrabstracts.org/abstract/ten-year-analysis-of-the-risk-of-severe-outcomes-related-to-very-low-dose-glucocorticoids-in-early-rheumatoid-arthritis.
Schneider B, et al. Understanding the Rheumatologist-Patient Relationship in Treating Rheumatoid Arthritis [abstract]. Arthritis & Rheumatology. November 2020. https://acrabstracts.org/abstract/understanding-the-rheumatologist-patient-relationship-in-treating-rheumatoid-arthritis.
Sierra MF, et al. Improving Glucocorticoid-Induced Osteoporosis Screening and Management in Patients with Rheumatic Diseases Using the 2017 ACR Guidelines [abstract]. Arthritis & Rheumatology. November 2020. https://acrabstracts.org/abstract/improving-glucocorticoid-induced-osteoporosis-screening-and-management-in-patients-with-rheumatic-diseases-using-the-2017-acr-guidelines.
Valerio V, et al. Frequency and Predictors of Influenza Vaccine Hesitancy in Systemic Autoimmune Rheumatic Diseases [abstract]. Arthritis & Rheumatology. November 2020. https://acrabstracts.org/abstract/frequency-and-predictors-of-influenza-vaccine-hesitancy-in-systemic-autoimmune-rheumatic-diseases.
Volansky R. JIA guidelines push for timely immunization, early biologic use, fewer corticosteroids. Healio Rheumatology. November 9, 2020. https://www.healio.com/news/rheumatology/20201109/jia-guidelines-push-for-timely-immunization-early-biologic-use-fewer-corticosteroids.
Williams SA, et al. Characterization of Older Male Patients with a Fragility Fracture [abstract]. Arthritis & Rheumatology. November 2020. https://acrabstracts.org/abstract/characterization-of-older-male-patients-with-a-fragility-fracture.