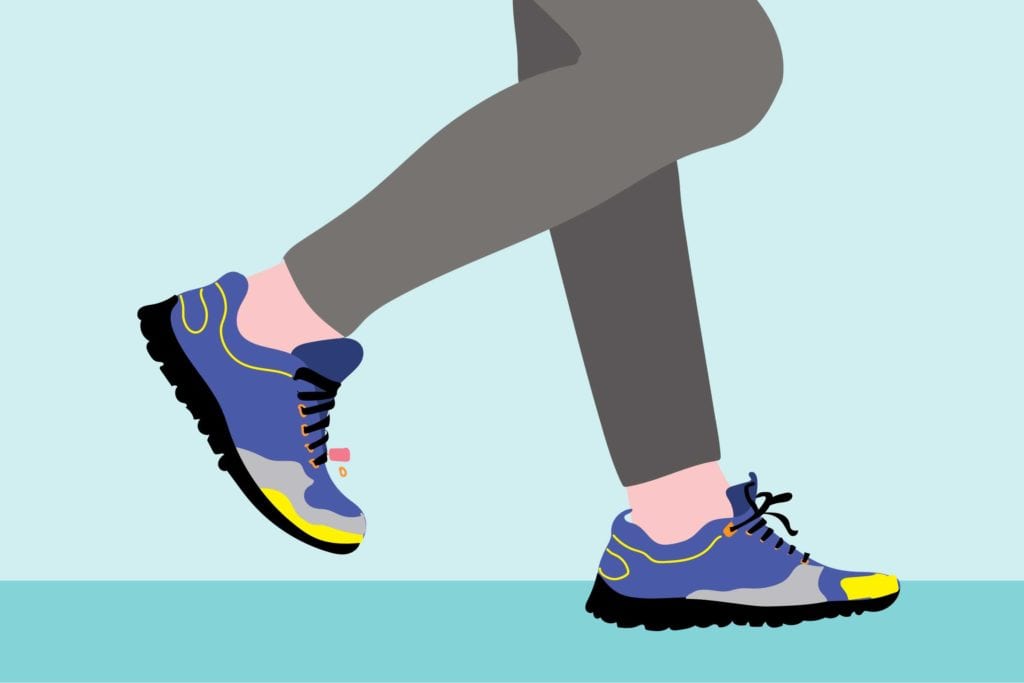 Many — err, most — healthy people find it hard to exercise as much as they should. So it's understandable that getting to the gym or engaging in other kinds of regular exercise is particularly difficult for those who have arthritis, either the inflammatory kind (like rheumatoid arthritis or spondyloarthritis) or the wear-and-tear kind (osteoarthritis).
When you're in pain, having trouble walking, or even struggling with getting out of bed and to work, thinking about the health benefits of exercise might be the last thing on your mind.
But according to a new paper published in the journal Annals of the Rheumatic Diseases, "there is strong evidence for the benefits of physical activity on improvements on disease activity, activities and participation."
However, despite the benefits of exercise, people with arthritis are generally less active than healthy people who don't have arthritis.
"The authors emphasize that public health recommendations for physical activity apply as much to those with arthritic diseases as they do for the general public," reports Medscape.
Arthritis patients may worry about flare-ups or joint damage were they to exercise, write Anne-Kathrin Rausch Osthoff, of Zurich University in Switzerland, and colleagues in the paper. Prior guidelines from the European League Against Rheumatism (EULAR) weren't sufficiently clear about how recommendations about physical activity should be used in regular clinical care, they added.
So EULAR recently gathered a task force of different medical specialists to examine the literature of studies published about exercise and different kinds of arthritis, with the goal of understanding how the benefits of exercise may or may not apply to people with inflammatory arthritis or hip or knee osteoarthritis.
After reviewing 96 different studies of people with either rheumatoid arthritis, spondyloarthritis, or hip or knee osteoarthritis, they came up with a list of four big principles and 10 recommendations doctors should keep in mind when talking about exercise with their arthritis patients. Among the main takeaways:
Physical activity is beneficial to people with all kinds of arthritis.
The four main areas of physical activity (cardiovascular fitness, muscle strength, flexibility, and neuromotor performance) are generally feasible and safe for people with inflammatory arthritis.
Doctors and other health care providers who care for people with arthritis should promote physical activity to their patients and refer patients to other experts, such as physical therapists or certified personal trainers.
Jennifer Hootman, PhD, of the U.S. CDC, told Medscape that the center is updating its own 2008 guidelines for exercising with arthritis. "Most people with arthritis can do physical activity safely," she said. She added that walking, swimming, and cycling are among the activities that are joint friendly.
When patients with arthritis exercise "mild discomfort during exercise is normal," advises Healthline. "So is being a little bit sore the day after exercise. But if you experience severe pain, swelling, or stiffness, stop exercising the affected joint and see your doctor."
Avoiding exercise can make your joints more painful and stiff. If the muscles that surround your bones are weak, it can stress your joints even more. Get your doctor's green light, and start slowly with low-impact activity such as walking, swimming, or using an elliptical machine.
Keep Reading