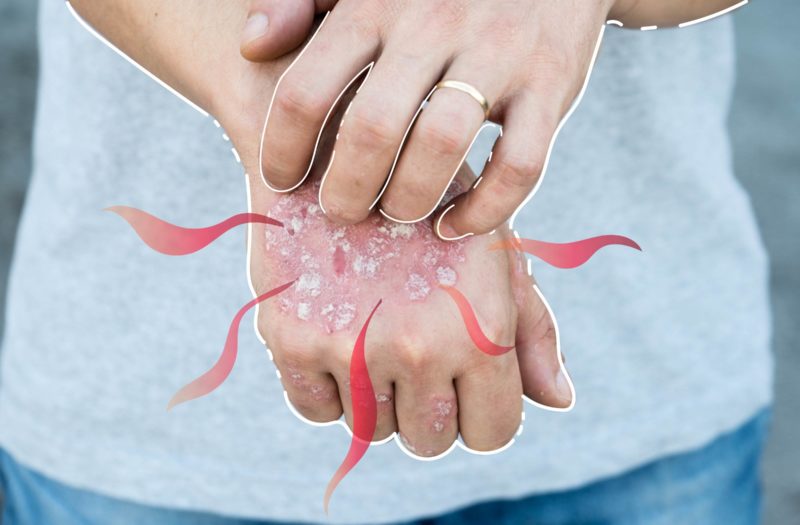 The JAK inhibitor upadacitinib (Rinvoq) became a treatment option in 2019 for people with rheumatoid arthritis(RA) who had not responded well to methotrexate, the disease-modifying anti-rheumatic drug (DMARD) that is the first-line treatment for RA.
Upadacitinib (UPA) works by inhibiting enzymes called Janus kinases that would otherwise lead to inflammation and spur the immune system to overreact and cause damage to joints and other organs.
Now, the medication is being studied to see if it helps in a variety of other inflammatory disorders. Promising results from two trials involving psoriatic arthritis (PsA) were presented at the European E-Congress of Rheumatology 2020, held virtually by the European League Against Rheumatism (EULAR).
The first looked at how the drug worked in 1704 patients (average age 51, 53 percent women) with active PsA (multiple swollen and tender joints with either active or a history of psoriasis) who had not gotten a good response or were unable to tolerate one or more non-biological DMARDs (such as methotrexate). They had not used biologic DMARDs before. The study compared two oral doses of UPA (15 mg, the dose used in RA, and a larger dose of 30 mg) with a placebo and also with adalimumab (Humira), a biologic DMARD administered every other week via an injection given under the skin.
Improvement in those taking upadacitinib began within two weeks, researchers reported to EULAR. At week 12, the lower dose of UPA was found to work as well as adalimumab, and the higher UPA dose was superior to the biologic.
"Treatment with UPA 15/30 [mg] demonstrated improvement in musculoskeletal symptoms, psoriasis, physical function, pain, and fatigue," the investigators reported. In addition, imaging showed that treatment had halted joint damage.
The second study compared the 15 mg and 30 mg doses of UPA to a placebo, this time in 643 patients (average age 53, 54 percent women) who had not been helped or been unable to tolerate treatment with at least one biologic DMARD.
Again, improvements started to appear by the second week of treatment. In the study's primary endpoint, by 12 weeks a significantly higher proportion of patients had at least a 20 percent improvement in disease activity (ACR20) if they took UPA 15 mg (57 percent) or UPA 30 (64 percent) than those taking the placebo (24 percent). Those taking UPA were also significantly more likely to gain a 50 percent or 70 percent improvement in joint symptoms.
Significantly more patients on either dose of UPA had major improvement in skin symptoms.
"Greater improvement in measures of physical function, quality of life, and fatigue were observed at week 12 with UPA versus placebo," said Philip J. Mease, MD, senior author of the study and director of the rheumatology research division at Swedish Medical Center in Seattle, in a EULAR presentation about the research.
UPA was also significantly better (when evaluated after 24 weeks of treatment) at relieving two difficult-to-treat symptoms of PsA: severely swollen fingers (dactylitis) and inflammation at the points where tendons or ligaments insert into bone (enthesitis).
By 24 weeks, there was minimal disease activity — considered comprehensive disease control — in 24 percent of those on UPA 15 mg and 29 percent of those on UPA 30 mg, but only 3 percent of those on placebo.
Serious side effects did occur more often in patients taking UPA than placebo, with cancers in three patients taking each dose, and a more frequent occurrence of herpes zoster (shingles) in patients taking the 30 mg dose.
Found This Study Interesting? Get Involved
If you are diagnosed with arthritis or another musculoskeletal condition, we encourage you to participate in future studies by joining CreakyJoints' patient research registry, ArthritisPower. ArthritisPower is the first-ever patient-led, patient-centered research registry for joint, bone, and inflammatory skin conditions. Learn more and sign up here.
Abbvie Inc., which manufactures upadactinib (Rinvoq) and adalimumab (Humira, is a corporate sponsor of the Global Healthy Living Foundation.
Genovese MC, et al. Efficacy and Safety of Upadactinib in Patients with Active Psoriatic Arthritis and Inadequate Response to Biologic Disease-Modifying Antirheumatic Drugs (Select-PsA-2): A Double-Blind, Randomized, Controlled Phase 3 Clinical Trial. Annals of the Rheumatic Diseases. Volume 79, Supplement 1. doi: http://dx.doi.org/10.1136/annrheumdis-2020-eular.1229.
McInnes I, et al. Efficacy and Safety of Upadacitinib Versus Placebo and Adalimumab in Patients with Active Psoriatic Arthritis and Inadequate Response to Non-Biologic Disease-Modifying Antirheumatic Drugs (Select PsA-1): A Double-Blind, Randomized Controlled Phase 3 Trial. Annals of the Rheumatic Diseases. Volume 79, Supplement 1.