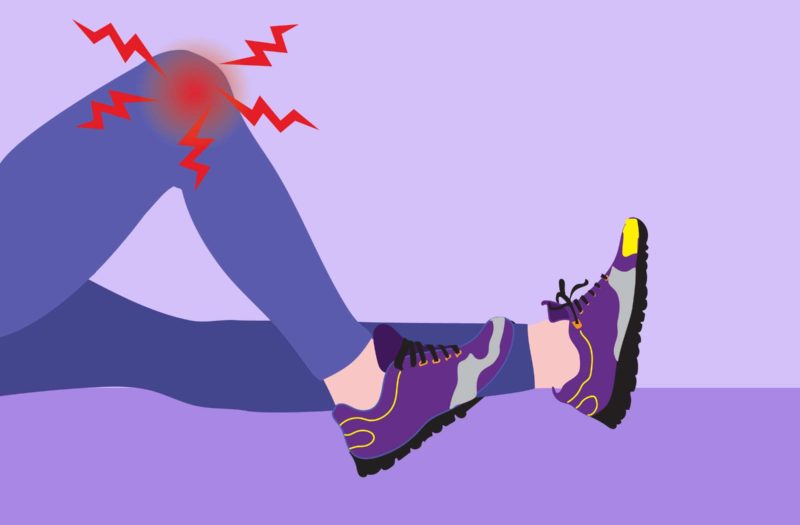 Millions of Americans have knee osteoarthritis (OA), which usually presents as pain and stiffness that can make it challenging to walk or do your usual errands and activities. While the discomfort might discourage you from being active, that's a mistake: The right kind of exercise can build strength in the surrounding muscles, which helps alleviate knee pain.
If you become (or remain) sedentary, however, your aches are apt to get worse — as is your overall quality of life.
In a new study, published in the journal Arthritis Care & Research, scientists used mathematical modeling to examine the impact of sedentary behavior on quality of life in people with knee OA, as well as measure the potential benefits of becoming more physically active.
The researchers used data from the Osteoarthritis Initiative and the U.S. Centers for Disease Control and Prevention (CDC) to learn about how many people over age 45 with knee OA are active, not sufficiently active (less than the recommended 150 minutes of activity per week), or completely sedentary. They then used the OA Policy Model, a computer simulation model that estimates quality of life based on activity level in people with OA.
According to their findings, only 11 percent of knee OA patients are considered "active;" the rest are failing to get enough exercise or completely sedentary.
"Among 13.7 million person with knee OA, a total of 7.5 million [quality-adjusted life years]… were lost due to inactivity of insufficient physical activity," they found. Women — especially Black and Hispanic women — were the most apt to be lacking in exercise.
The good news is that even a little effort goes a long way: "Even smaller improvements from being inactive to insufficiently inactive and from insufficiently inactive to active resulted in sizeable improvements in [quality adjusted life expectancy]," they wrote.
These small shifts would also lead to a reduction in rates of cancer, cardiovascular disease, and diabetes, they noted.
Check out these exercises for knee arthritis and this guide to walking when you have arthritis to get started.
Not Sure What's Causing Your Pain?
Check out PainSpot, our pain locator tool. Answer a few simple questions about what hurts and discover possible conditions that could be causing it. Start your PainSpot quiz.