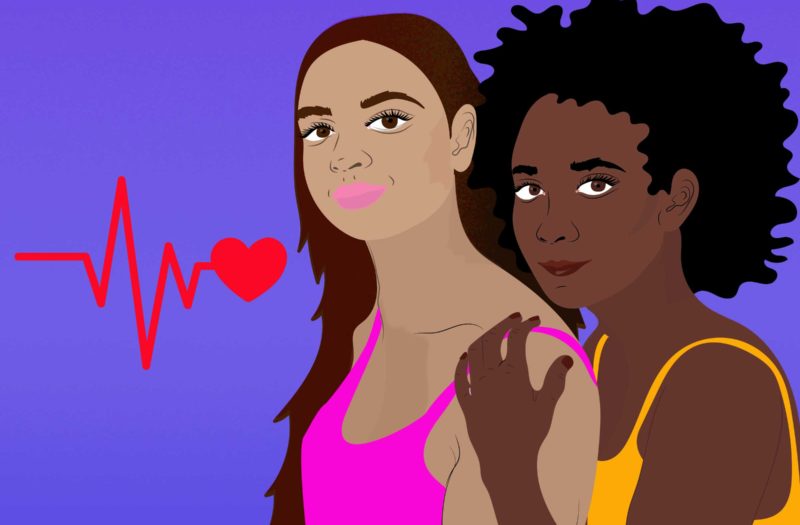 New research shows that the disease-modifying drug hydroxychloroquine does not cause significant differences in measures of heart rate (QTc length or prolonged QTc) in people with rheumatoid arthritis or systemic lupus erythematosus (SLE).
Rheumatoid arthritis, a type of autoimmune arthritis, occurs when the immune system is overactive, causing inflammation, pain, and swelling in joints throughout the body.
Lupus is another autoimmune disease that causes inflammation all over the body and usually affects multiple organs, including the skin, kidneys, lungs, and heart.
Hydroxychloroquine is a staple treatment for lupus patients. Rheumatoid arthritis patients may also take it alone or with other treatments.
There have been some concerns about hydroxychloroquine's heart-related side effects in terms of the prolongation of QTc (the amount of time it takes the heart to contract and relax) and the development of arrhythmia (irregular heartbeats).
The QTc interval measurement on an electrocardiogram (EKG) is a way to assess the heart's electrical signaling. It measures the time it takes the heart to contract and relax with each heartbeat. People who have longer QT intervals have a higher risk for heart arrhythmias, or irregular heartbeats, which can be life-threatening.
Prolonged QTc intervals are considered more than 450 milliseconds for men and more than 470 milliseconds for women, while severe prolongation is more than 500 milliseconds.
A new study presented at ACR Convergence 2020, the annual meeting of the American College of Rheumatology assessed QTc length in lupus and rheumatoid arthritis patients and its link to hydroxychloroquine use.
"Hydroxychloroquine remains the foundation of disease-modifying antirheumatic drug therapy in rheumatic disease patients,"  one study's coauthor Elizabeth Park, MD, rheumatology fellow at Columbia University Irving Medical Center, said in a press release. "Given recent concerns surrounding hydroxychloroquine's use in COVID-19 patients and subsequent arrhythmic events, we wanted to examine the associations between its use and the QTc length on electrocardiograms in a large, asymptomatic cohort of rheumatoid arthritis and systemic lupus erythematosus patients."
In this study, researchers analyzed data on 681 rheumatoid arthritis and lupus patients without clinical cardiovascular disease, including two groups of rheumatoid arthritis patients (307 people) and a group of 374 lupus patients, that included electrocardiogram (EKG) results.
They also looked at QTc length and hydroxychloroquine use in these patients, adjusting for disease-specific characteristics and heart disease risk factors.
Of the whole study group (rheumatoid arthritis and lupus patients combined), 54 percent of patients used hydroxychloroquine. The QTc length among hydroxychloroquine users was comparable to that of those not using the drug. The researchers found that hydroxychloroquine did not significantly predict prolonged QTc for either the whole cohort or the rheumatoid arthritis and lupus patient cohorts.
What's more, a prolonged QTc of more than 500 milliseconds was not associated with arrhythmias or deaths in these patients, and the study did not find any significant interactions between hydroxychloroquine and other QTc-prolonging medications.
In most cases, when hydroxychloroquine was paired with other QTc-prolonging medications, it resulted in a comparable QTc interval to when hydroxychloroquine was used alone. One exception was in the lupus group, where hydroxychloroquine paired with antipsychotic drugs resulted in longer QTc compared to hydroxychloroquine use alone.
"Overall, the use of hydroxychloroquine did not predict QTc length, even while adjusting for critical confounding factors, namely the use of other QTc-prolonging medications," said Dr. Park. "Our findings reinforce the fact that hydroxychloroquine remains a safe, effective long-term disease-modifying drug for our rheumatic disease patients."
Although the U.S. Food & Drug Administration (FDA) has cautioned against use of hydroxychloroquine or chloroquine for COVID-19 outside of a hospital setting or clinical trials due to risk of heart rhythm problems, it notes that this advisory does not affect FDA-approved uses for malaria, lupus, and rheumatoid arthritis.
Dr. Park notes that COVID-19 patients may have different factors affecting their risk than general lupus or rheumatoid arthritis patients.
"It's important to remember that COVID-19 patients who received hydroxychloroquine were likely critically ill," said Dr. Park. "Therefore, the effect of COVID-19 itself on the heart and subsequent arrhythmia must be considered. They also likely concurrently received azithromycin, another QTc-prolonging medication. Our next steps are to stratify data by length and cumulative dose of hydroxychloroquine therapy and analyze the associations with QTc length."
Be Part of Research with ArthritisPower
Join CreakyJoints' patient-centered research registry and participate in voluntary studies about managing arthritis. Learn more and sign up here.