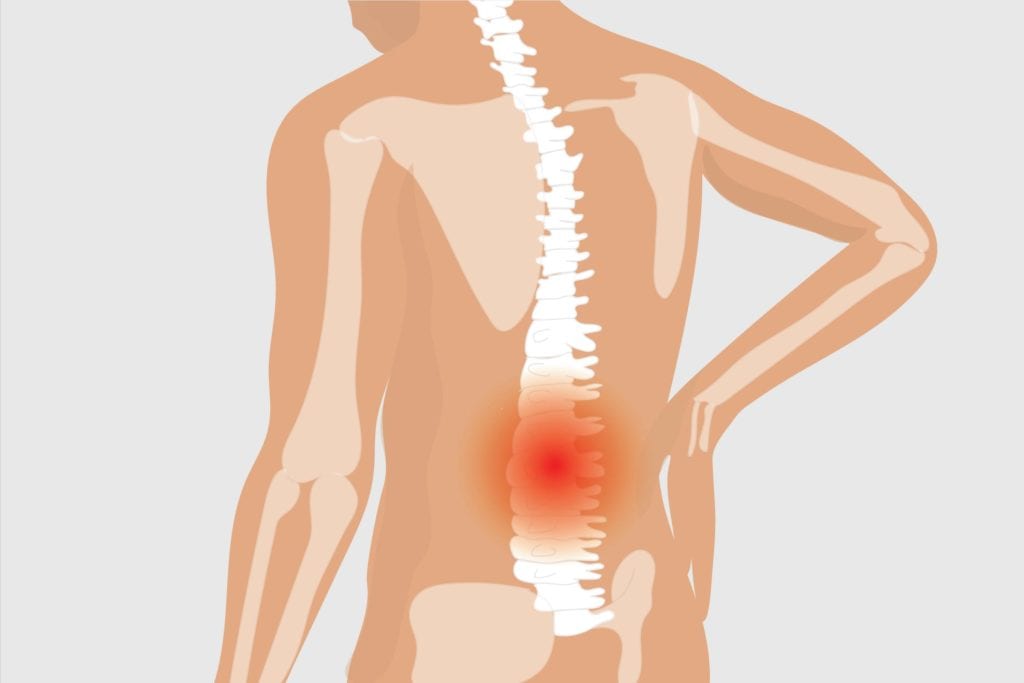 Although ankylosing spondylitis (AS) runs in families, figuring out who has it isn't easy. This autoimmune disorder causes chronic back pain, but so do many other problems. It typically takes eight to 10 years from the time symptoms start to get diagnosed.
Using a genetic risk score may change that, according to a new study from Queensland University of Technology in Australia.
The new study, presented at the 2018 American College of Rheumatology/Association of Rheumatology Health Professionals (ACR/ARHP) Annual Meeting in Chicago, involved the development of two genetic risk scores, which take a combination of many different gene mutations into account.
While some diseases are strongly linked to a single mutation, more often there are many mutations that have been tied to a slight increased risk of a specific disease. Put them all together in a genetic risk score and you get a much better indication of who has or will eventually develop a condition.
For this particular study, scientists created one genetic risk score model based on samples of AS patients who were of European descent. The other model was based on people with AS who were of East Asian descent. Each one factored in thousands of gene variants. The researchers then ran the European test on nearly 8,000 AS patients and more than 14,500 control subjects; the East Asian test was used for another 6,000 AS patients and nearly 5,000 controls.
If a test can perfectly figure out who has a disease and who does not, the "area under the curve" (AUC) would be 1. The AUC for the genetic risk score model found to be 0.92 for the European model and 0.95 for the East Asian one.
Both fared better than then current blood test often used for identifying people with AS (the HLA-B27 test, which had an AUC of 0.87).
"In early disease, MRI imaging is the current gold standard for diagnosis, but it is very expensive, and many patients with early changes on an MRI scan don't go on to get AS," study co-author Zhixiu Li, PhD, told the American College of Rheumatology in a press release. "Our findings show that [genetic risk score] has high discriminatory capacity and could be of clinical utility in early diagnosis at lower cost than MRI… [It] could also be applied to identify individuals with high risk of developing AS before major symptoms appear."
Learn About More Rheumatology Research Breakthroughs
Follow our latest ACR meeting coverage to read about the research findings that could affect your treatment, lifestyle, and overall health.
Get Involved with Patient-Centered Arthritis Research
If you are diagnosed with ankylosing spondylitis or another musculoskeletal health condition, we encourage you to participate in future studies by joining CreakyJoints' patient research registry, ArthritisPower. ArthritisPower is the first ever patient-led, patient-centered research registry for joint, bone, and inflammatory skin conditions. You can use ArthritisPower to track your disease symptoms, share patterns with your doctor, and participate in voluntary research studies. Learn more here.