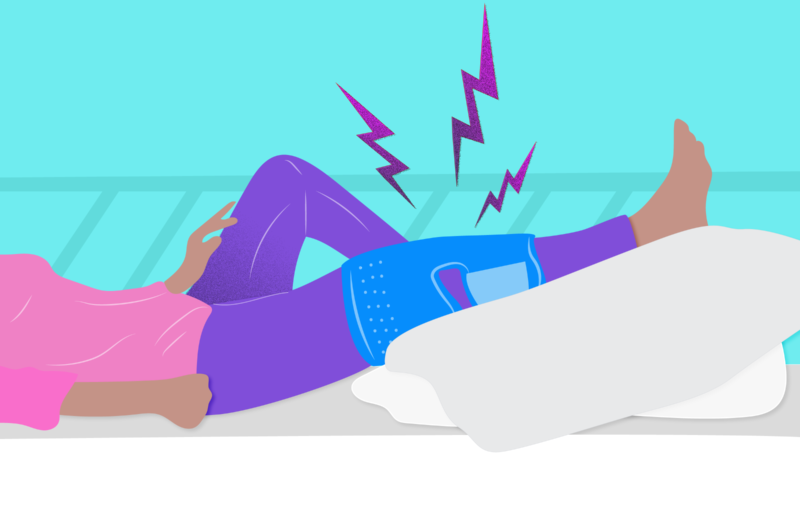 Key Takeaways
Patients with rheumatic diseases are at increased risk for joint infection after joint replacement surgery

 

Updated guideline suggests shortening timeframe during which medications are paused before joint replacement surgery to prevent infection

 

Patients and doctors need to balance the risk of increased flares with risk of infection when determining how long to pause meds prior to joint replacement surgery

 
If you have inflammatory disease like rheumatoid arthritis, psoriatic arthritis, or lupus, chances are that one or more of the medications you take works by suppressing inflammation in your body. While that's helpful as far as relieving swollen joints, pain, and other symptoms, it might lead to dampening your immune response. That means you may be more vulnerable to infections — including any you might acquire during or after joint replacement surgery. 
In general, about 5 percent of joint replacement surgeries lead to infection, which may be serious. If you're someone who's already taking a medication that lowers your body's natural defenses, your risk may be even higher. Pausing such medication might lower your risk of a surgery-related infection, but it could also leave you vulnerable to a disease flare.  
The American College of Rheumatology (ACR) and the American Association of Hip and Knee Surgeons (AAHKS) recently issued a summary of an updated guideline designed to help doctors advise patients with inflammatory arthritis or systemic lupus erythematosus (SLE) about how to manage their medications before undergoing hip or knee replacement surgery. 
"This guideline balances the risk of flares of disease, which are very common after surgery, with risk of infection, which is fortunately a rare event," says Susan M. Goodman, MD, Professor of Clinical Medicine at Weill Cornell Medicine, who worked on the new guideline. "Patients have told us that any increase in infection risk is more threatening than a flare, so we have structured the guideline with that assumption. However, individual patients naturally differ, and we anticipate patients will think about these decisions as well as surgeons and rheumatologists." 
The previous version of this guideline was published about five years ago, so the new one reflects recent changes in the field, Goodman adds. For instance, ixekizumab, guselkumab, baricitinib, upadacitinib, anifrolumab, and voclosporin were not on the market when the previous guideline was published. 
The new guideline recommends that most patients using biologics or small-molecule drugs (JAK inhibitors) shorten the time between the last dose of JAK inhibitors and surgery, from seven to three days, to avoid early flares. 
The drugs to stop before surgery include:
Infliximab

Adalimumab

Etanercept

Abatacept

Certolizumab

Rituximab

Tocilizumab

Anakinra

Secukinumab

Ustekinumab

Ixekizumab

Guselkumab

Tofacitinib

Baricitinib

Upadacitini
Many other drugs commonly used by inflammatory arthritis and/or lupus patients have been deemed safe enough to continue despite upcoming joint replacement surgery.  
The drugs to keep using before surgery include:
Methotrexate

Sulfasalazine

Hydroxychloroquine

Leflunomide

Doxycycline

Apremilast
The guideline also recommends that patients with severe lupus continue taking certain drugs, because it would likely be more dangerous to stop them. Those include: 
Mycophenolate mofetil

Azathioprine

Cyclosporine

Tacrolimus

Rituximab

Belimumab

Anifrolumab

Voclosporin

 
(Note: Patients with moderate lupus are advised to stop many of these same drugs before surgery.) 
A summary of the updated guideline, including information about how many days before surgery to stop various drugs, is now available at the ACR website. A full manuscript explaining the updates in more detail will be published in the near future
Be Part of Arthritis Research
If you're diagnosed with arthritis or another musculoskeletal condition, participate in future studies like this by joining CreakyJoints' patient research registry, ArthritisPower. ArthritisPower is a patient-led, patient-centered research registry for joint, bone, and inflammatory skin conditions. Learn more and sign up here.